This user is not currently accepting donations
Our story…
The Oakville Club has been involved in the local community for decades. We strive to engage in our local charities, schools, and organizations.

For over a century, entire families have become active participants in sport, recreation and social activities at The Oakville Club. It is part of our waterfront charm to offer racquet sports, fitness, yachting, swimming, special events, children's programs, and both casual and event dining.

While the activities may be the draw; it's the camaraderie and friendships that members say keep them here for life. For many, the Club has become a primary source of community connection and fulfillment.
Description
Welcome to our Team Fundraising Page! We are committed to raise as much as possible for Lighthouse! Help us reach $1000
Please consider making a pledge to our page to help The Lighthouse for Grieving Children, who are celebrating 20 years of vital services helping bereaved children and their families in Halton, Peel and in other areas of the GTA.
Hear from Austen, Matthew and Tiffany about what Lighthouse means to them.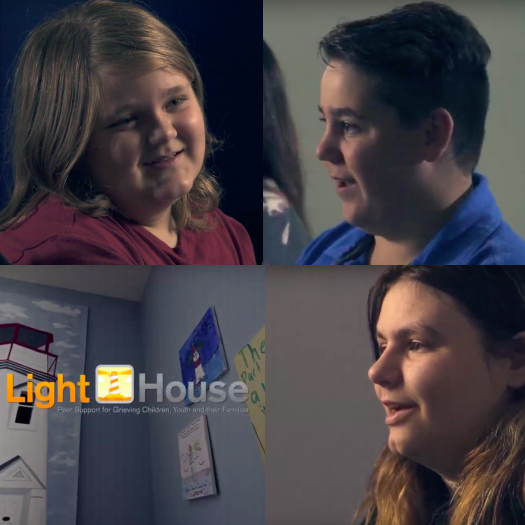 Did you know:
In 2017, 353 participants attended Lighthouse groups
It costs $1700 per participant to attend a support group at Lighthouse for one year
They are 95% self funded and rely on YOUR sponsorships and donations to ensure services remain free of charge
No other charity in Canada provides the same service of open-ended peer support for children ages 3-18 years old.
Team members
Click on one of our team members below to make a donation.
e.g., John, Smith, or jsmith@example.com
Recent donors
Donation date
Donor name
Donation amount

May

31

William Bradley

$50.00

May

31

Mike & Joanne

$250.00

May

31

Kirk Biggar

$50.00

May

30

Larry Trauzzi

$30.00

May

30

Diana Saulez

Undisclosed amount

May

30

Josh Medeiros

$5.00

May

30

Tracy Holland

$50.00

May

30

Kimberley Bernard

$25.00

May

30

Anonymous

$30.00

May

30

Katy Williams

$25.00