This race is in support of the "Movember Foundation".  Do you want to race for free?  Raise $200 or more for the Movember Foundation and we will refund your entry fee for any of the events. The participant who raises the most money will also receive free entry into any Happy Trails Racing event.
Course Description:
Come join us for our newest race, The Beav.  Hilton Falls Conservation Area is known to have some of the best trails around.  This course is primarily made up of fast, groomed trails with some short but tougher and more technical sections thrown into the mix.  
PLEASE NOTE: The course leaves Hilton Conservation area and enters Halton Region property from approximately 8k through 16k of the 25k loop.  We owe a huge "THANK YOU" to the wonderful people at the Halton Region for allowing us to use their trails, specifically the Britton Tract and the Robertson Tract.  This section is an important part of the course and adds variety as well as some of the fastest runnable sections of the route.  All participants in the 25k and 50k races will be required to sign an additional waiver, which will be given to you at race kit pick-up.  The waiver can be viewed in advance here: The Beav Waiver (for Halton).pdf
The Beav is proud to be part of the OUTRace Series.  The 25k finishers will earn points in the Trail Series and the finishers in the 50k race will earn points in both the 50k Series and the Ultra Series.  For those of you unfamiliar with the OUTRace Series, there is no registration required.  Participants who finish any race in the OUTRace Series will automatically be entered into the series and will earn points.  
For a map of the 25k loop that we will be using, please click here.
To watch a video slideshow of the race course, please click here.
The 10km race is an out and back that will have participants run on the groomed trails around the reservoir and over to the waterfall.  From the waterfall, runners will then get to experience a short section of rugged and highly technical terrain on the Bruce Trail before turning around and retracing the route back to the start. 
The 25km race will start with the same route as the 10k but instead of turning around, runners will continue on the Beaver Dam Trail, which inspired the name of the race.  The remainder of the "out section" of the course is a pleasant mixture of single track and double track with some additional technical sections for runners to overcome before heading back towards the finish line. 
The 50km race will be the same as the 25k course but will be run twice.  The 50km course will have a 9hr cutoff.  Those who plan on taking more than 7hrs must bring a headlamp or flashlight as the sun sets by 5:00pm at this time of year and it is pitch black by 5:30pm (it is 1 week after the clocks go back for daylight savings).
The timing of this race makes it perfect for runners trying to squeeze in one more race for the season or for those who want to try a new distance.  
Aid Stations:
Although subject to change based on our permit, the aid stations are planned as follows:
10k race: Drink Station at 5k (fluids only- there will be no food at this station)
25k race: 5k (drink station), 8k (full aid station),  17k (full aid station), 20k (drink station)
50k race: same as 25k race but run twice with an additional aid station at 25k (start/finish area)
Runners can expect the usual ultra staples- water, an electrolyte drink, pb & j, sweet and salty snacks.
We will be using our re-usable EcoCups at the Beav.  They can be washed, sterilized, and re-used over 100 times and then recycled.  We are grateful to our sponsor, DKOS (www.DKOS.ca), for helping us make this green initiative possible.  They are made of rigid plastic and you throw them in the receptacle after using them, just like you would with a disposable cup.  We will collect them, wash and sterilize them, and re-use them at our next event.
Pacers:
Sorry, pacers are not permitted in any of the events.  If you feel that you will need a pacer, for safety reasons, please contact the Race Director before registering.  Participants over the age of 65 can have a pacer if they wish.
Race Apparel, Medals, and Prizing:
Stay warm after the race with a custom heaveyweight full zip-up hoodie that is included in the registration for the 25k and 50k events.  Runners in the 10k will receive a soft spun custom t-shirt with an option to upgrade to the hoodie during registration.  (Please note: hoodie and t-shirt design are subject to change depending on supplier availability)
Apparel shown is from our 2018 event.  They will be different but similar in 2019.
In addition, our friends at the Canadian Trail Running Co are creating really awesome special edition race gear for all of our events this year.  You can check them out and order them online by clicking on their logo below: 
Finishers will receive a custom finisher's medal.  Prizes will be awarded to the top 3 male/female in each race distance.  
This race supports The Movember Foundation.
Post Race Food:
We understand that people have different dietary restrictions, needs, and preferences.  Because of this, rather than include the cost of a post-race meal that you may or may not enjoy/ be able to eat, we do not include meals in our race registration fees.  However, we do our best to provide a food vendor at our races that will offer various selections so that you can choose to purchase food if you wish.  If you choose to do so, you will purchase the food directly from them and Happy Trails Racing will not benefit monetarily in any way.  We do this to give you the biggest bang for your buck and to try to enhance your experience the best that we can.
Refund Policy:
Happy Trails Racing has a new policy regarding race refunds/transfers: register with confidence knowing that you can take advantage of our early bird pricing and, if you need to back out, you can do so up to 30 days before the race with a 100% race credit that can go towards any future Happy Trails event.  It doesn't expire.  From 30 days out to 15 days out, you can back out with a 50% race credit.  Participants are also welcome to transfer their bib without any penalty up to 15 days before the race.  Please keep in mind that everything we need to order to have you at our race is done so at least 30 days out.
Registration fees
10k Trail Race
Closed
Online registration closed
---
25k Trail Race
Closed
Online registration closed
---
50k Trail Race
Closed
Online registration closed
---
Waitlist
Closed
Online registration closed
Once the event is full, we will offer a waitlist for the first 50 people.
---
Race Day Photos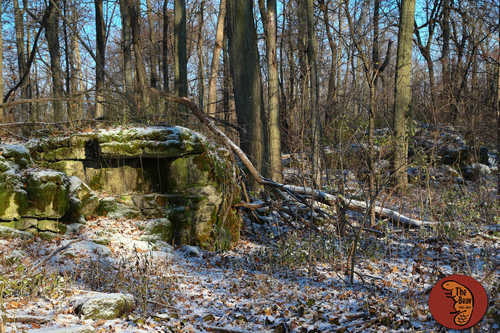 Top donors
| No. | Name | Amount |
| --- | --- | --- |
| 1 | Phil King | CA$250.00 |
| 2 | Wendy Mumby | CA$250.00 |
| 3 | Matt Lovell | CA$100.00 |
Event schedule
November 9 8:30 AM EST - Cool Beans 1km Run
November 9 9:00 AM EST - 50k
November 9 9:30 AM EST - 25k
November 9 10:00 AM EST - 10k
Contact information
Name

Jeff Rowthorn, Race Director | Heather Borsellino, Race Coordinator