Spring Into Health 5K
Doing the greatest good for the greatest number of people!  At PBNM.org we are on a mission to get the word out, and YOU CAN HELP and have a blast making it happen! 
Join us for the 2019 SPRING INTO HEALTH 5K ! Rates of chronic diseases, such as heart disease, diabetes and obesity, are skyrocketing despite the fact that these diseases are predominately preventable with a healthy diet and lifestyle. At PBNM.org we are determined to change the culture and food system in America to promote good health and disease prevention! 
LOCATION: Grove 24 (click for map)
(Grove 24 is nearly 1 mile into the park, accessed from Higgins Rd, immediately east of Rt 53/355 and just west of the walking bridge, turning South into the park)
Packet Pickup:    7:30 - 9:00am RACE DAY                                       
Race START TIME:     9:00am!!!
Food, Speakers, Awards:     Beginning at 10:00am
Note:  Race Day Registrations WELCOME! 
No guarantees as to Race Shirts size or availability April 15
FYI: Participants with strollers are welcome and will be "started" once other runners and walkers have begun their race so as to help avoid accidents.
Help support the Chicagoland branch of PBNM.org while running or walking alongside multiple physicians and other healthcare providers!  After the race enjoy a healthy meal and hear from experts in lifestyle medicine. Learn how to prevent and reverse chronic diseases, lose weight in a healthy way and live a long, healthy life!
Know someone with a chronic disease, such as heart disease, diabetes, hypertension or obesity, in need of making positive changes in their health? This is their perfect opportunity! Sign-up now!
Go above and beyond! Use the Spring Into Health 5K to fundraise for PBNM.org! Multiple prizes/incentives to be announced soon!
Create your own individual fundraising page on RaceRoster.com for your Spring Into Health 5K fundraising efforts! Login into your Race Roster account, click on "Menu" in the upper right corner, under "Participants" click on Dashboard. There you can create and modify your fundraiser page and tell your story to potential donors! Share your link on social media and with friends/family to spread the word. Thank you for your support!
Interested in becoming a Sponsor? Click .... 
We are thrilled and beyond grateful to all the sponsors of this, our Inaugural PBNM Spring Into Health 5K! We hope that if you are ever in need of the services that any of them offer, they will be at the TOP of your list to patronize! They share in our commitment to promote health and well-being!!!!
And, again, to our sponsors ..... Thank You!!!
Registration fees
5K
Closed
Online registration closed
Registration after 4/14/19 will not be guaranteed shirt/size
---
Speakers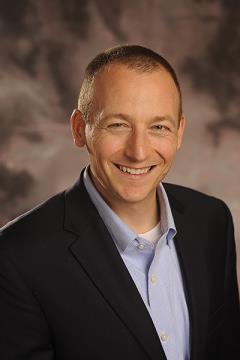 Walk/Run with the many Docs at this event, headed by
PBNM.org
Founder and Chairman, Cardiologist Dr Steven Lome of Rush-Copley in Aurora. This is a day designed to be good for your heart in more ways than one!
Meet Marnie Robinson, Mrs Illinois International 2019, as she advances her platform, FOOD IS MEDICINE, while supporting PBNM and this exciting event!
Additional Details
Race will be run through beautiful Busse Woods - starting and finishing at Grove #24 - take the first entrance off of Higgins Road east of 290 to access the grove.
You will need to register by March 31, 2019 to be guaranteed your race shirt/size.
All proceeds will benefit Plant Based Nutrition Movement - more details at http://pbnm.org
Register early!! Registration fee will increase Feb 1, 2019 and again March 31, 2019 by $5.00!
Age group awards will be given to the following age groups:
9 & under
10-12
13-15
16-18
19-30
31-40
41-50
51 & over
Event schedule
April 27 7:00 AM CDT - Registration Opens
April 27 9:00 AM CDT - 5K Race Starts!
April 27 9:30 AM CDT - Food
April 27 10:00 AM CDT - Awards
April 27 10:00 AM CDT - Physician Presentations
Contact information
Event contact

Judi Bryan

Email

Website