Race Premium to be announced soon!!
Registration On - Line Details
5 km $45.00 ending March 1
5 km $50.00 March 2 to April 16
10 km $55.00 ending March 1
10 km $60.00 March 2 to April 16
Bunny Hop 1 km $10.00 Fixed Rate
Student Rate $25.00 Fixed Rate

(All race entry fees are now subject to HST)
Come out April 19th - RACE DAY REGISTRATION             Cash ONLY !
1 km $12.00 (includes HST)

5 km $60.00 (includes HST)
10 km $70.00 (includes HST)
Student Rate $30.00 (includes HST)

 for the 46th Annual Good Friday Road Race
COME EARLY for Race Day registration!
We will be ready for you at 7:30am
Cash Only

It is very busy with as many as 125 RACE DAY Registrations!

1k Bunny Hop
Parents/Grandparents/Guardians may run with children. There is no entry fee for you, only the children.

1st WAVE 8:50 AM (1 week-4 year olds)
2nd WAVE 9:00 AM (5-7 years old)
3rd WAVE 9:05 AM (8 years old +)
5k - 9:30 AM START
and 
10k - 9:40 AM START
Road Races

Non Profit Race Organized by Runners for Runners
Event Overview
This is the premier family running event in the province.  'Feet' down.  The day kicks off with the 1 km Bunny Hop race where many of the area's kids get their first experience racing.  
Over the 1 km, you'll see every emotion, feel every step, and usually be amazed by (and envious of) the speed of some of these kids.
Once that wraps up, the big races get underway and they are packed with talent.  Some of the area's best runners and running teams kick off their season with this race so spectators get an eye full as these runners glide through this race.  
It's all done and wrapped up by lunch time, just in time to head home and start getting your Easter dinner ready or get in the car and head off to the family event.
 This year the first 500 runners in the 5k and 10k will receive a race branded running technical T-shirt!!!
ALL 1k - 5K AND 10 K finishers will receive a finishers medal! 
Bunny Hoppers will recieve a finisher's medal and "goodie bag"just for the 1k finishers. 
Age Group Awards

5k Open                    10k Open 
(1st, 2nd, 3rd)       (1st,2nd, 3rd)
14 & Under                19 & Under 
15-19                        20-29 
30-39                        30-39 
40-49                        40-49 
50-59                        50-59 
60-69                        60 + 
70+                           
Results
http://www.enfieldtiming.com/results/
Race Kit Pick Up 
April 17, 2019  
11:00 am to 8:00 pm
April 18, 2019
11:00 am to 6:00pm
Neworld Runners 564 Plains Rd. East
Burlington, ON
Race Day Schedule
07:30 AM EDT - Race Kit Pick up Aldershot High School Gym
08:50 AM EDT - 1k Bunny Hop (wave start)
09:30 AM EDT - 5km start
09:40 AM EDT - 10 km start
Note the 10k will follow the 5k route and be run twice.
The route is as follows:
Starting at  
Aldershot School upto Park Ave and Lasalle Park Rd 
Run along NorthShore Blvd 
Jog onto Danforth Ave to Plains Rd turn on Unsworth Ave, 
returning to Northshore Blvd continuing to the finish line in front of Aldershot School 
(repeat for the 10K)
Race Day Parking is available at Aldershot Go Station with shuttle buses to the start/finish area (last bus will be leaving the start/finish area at 11:45 sharp)
 
1199 Waterdown Road, Burlington, ON L7T 4A8
Waterdown Rd. & Hwy. 403
From West: Exit Hwy. 403 @ Waterdown Rd.; south to station
From East:  Exit QEW @ Brant St.; south to Fairview St.; west to Waterdown Rd.; north to station.
Google Maps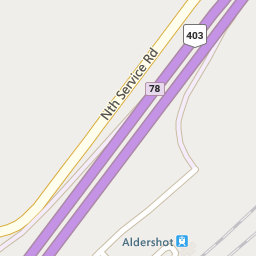 Results
Awards
Awards ceremony to be held in the cafeteria, light refreshments also provided for 5k and 10k runners (race bib must be shown for refreshments)
Registration fees
1km Bunny Hop Kids Run
Closed
---
---
10 km Student Rate
Closed
---
5km
Closed
Online registration closed
---
10 km
Closed
Online registration closed
---
Event schedule
April 19 8:50 a.m. EDT - 1km Bunny Hop Kids Run start
April 19 9:30 a.m. EDT - 5km start
April 19 9:40 a.m. EDT - 10 km start
Contact information
Name

Brian Donaldson

Website