Pancreatic Cancer is currently the 3rd deadliest cancer in the US and projected to be #2 by the end of 2019!!! Help patients battling and support research to find early detection and a cure!
Push/Pull for Pancreatic Cancer is a workout designed to encourage personal fitness, raise awareness, and raise funds for pancreatic cancer. This disease has the lowest survival rate after five years of all cancers — only 9% — yet it's also one of the least funded. There is NO early detection or cure for Pancreatic Cancer. You can be a part of our efforts by making your daily workout more meaningful, while raising funds for critical research and patient financial aid.
How it works:
Gyms: Register for FREE by creating a team.  Program the workout for any day of the year that fits into your schedule.  Promote the workout as a Pancreatic Cancer awareness workout and ask members to register for the team and asking their members to register under their team.
Individuals: REGISTER as a participant under your gym's team. The $25 fee gets you a Push/Pull for PC event tee or tank top. REGISTER early to be sure you have your shirt in time for you event!  Wear your shirt during the WOD to help bring awareness to this Pancreatic Cancer and our mission to beat it! Individuals will be able do additional fundraising for rewards throughout the year. 
The WOD:
20 minute AMRAP
11 Pull Ups
18 Push Ups
3 Dead Lifts (body weight)
200 Meter Run
What the numbers mean:
11-November (Pancreatic Cancer Awareness Month)
18- 11/18 was the first World Pancreatic Cancer Day & first Push Pull workout
3- #3 killer of all cancers
200m & 20 min- By 2020 Pancreatic Cancer will be the #2 killer of all cancers
Thank you to our Partners:
Registration fees
*This is for registering a Gym ONLY* - Individuals please select 'Push Pull'
---
The $25 fee gets you a Push/Pull for PC technical tee or tank top.
---
Rewards
Raise:
$86 (Every 86 seconds someone is diagnosed with Pancreatic Cancer) (4 patients will receive a care pack and blanket): Project Purple Blender Bottle
$200 (Projected to be #2 killer of all cancers by 2020): Project Purple/Goodr Sunglasses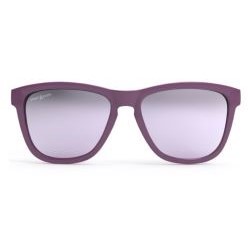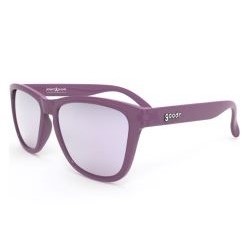 $554 (55,400 people diagnosed in 2018 in US): Limited Edition Project Purple Baseball Tee
$900 (Pancreatic Cancer has only a 9% survival rate): Custom Project Purple Yeti
$1800 (The lifetime risk of Pancreatic Cancer is 1 in 65 +150 people a day are diagnosed): Custom RPM Jump Rope
$3000 (Currently #3 killer of all cancers): Born Primitive Custom Athleisure Hoodie
$5555 (5th annual Push Pull workout): Custom Shoes from B-Street Shoes
Teams Raise $10,000: $1000 Gift Card of your choice
Teams Raise $15,000: Assault Air Runner
Top donors
| No. | Name | Amount |
| --- | --- | --- |
| 1 | Anonymous | $1,200.00 |
| 2 | Anonymous | $1,037.22 |
| 3 | Anonymous | $1,037.22 |
| 4 | Anonymous | $1,000.00 |
| 5 | Anonymous | $800.00 |
Top teams
1

CrossFit Hook'd

Raised:

$5,518.05

View page
2

CrossFit Veracity

View page
3

CrossFit T1

Raised:

$2,615.98

View page
4

CrossFit Groundworx

Raised:

$1,923.21

View page
5

CrossFit Conation

View page
Event schedule
January 26 8:00 AM EST - CrossFit Gotham
February 23 12:00 PM EST - Orange Theory Fitness- Milford
March 2 8:00 AM EST - CrossFit Wesport
April 6 9:30 AM EDT - CrossFit Danbury
April 20 9:00 AM EDT - Muskegon CrossFit
April 20 9:00 AM EDT - CrossFit Merrick
April 27 8:00 AM EDT - TGH CrossFit
April 27 8:00 AM EDT - CrossFit Willowbend
April 27 9:00 AM EDT - The Power House
May 20 4:00 PM EDT - Geisel School of Medicine
June 8 8:00 AM EDT - CrossFitCincinnati
June 8 8:00 AM EDT - Savin Rock CrossFit
June 9 9:00 AM EDT - CrossFit Chicago Heights
June 21 5:30 PM EDT - Rebel Fitness- CrossFit RFA
June 22 8:00 AM EDT - CrossFit Reload
June 29 8:00 AM EDT - CrossFit Delaware Valley
July 6 9:00 AM EDT - Naugatuck Valley CrossFit
July 13 12:00 AM EDT - CrossFit Purgatory
July 15 6:00 AM EDT - CrossFit Cheshire
July 19 6:30 PM EDT - CrossFit Override
August 9 6:00 AM EDT - CrossFit Fury
August 18 9:00 AM EDT - CrossFit RVC
September 7 9:00 AM EDT - CrossFit Strongtown
September 21 9:00 AM EDT - NewCov CrossFit
September 29 10:00 AM EDT - CrossFit Panthera
October 12 9:00 AM EDT - CrossFit Intima
October 26 8:00 AM EDT - CrossFit Lincoln
November 9 8:00 AM EST - CrossFit Edge 84
November 9 8:00 AM EST - CrossFit Conation
November 9 9:00 AM EST - CrossFit Armed
November 9 9:00 AM EST - CrossFit Westfield
November 9 9:00 AM EST - CrossFit Milford
November 10 9:00 AM EST - CrossFit Unlimited Potential
November 10 11:00 AM EST - F45 Center City Philadelphia
November 16 8:00 AM EST - CrossFit Trumbull
November 16 9:00 AM EST - CrossFit 858
November 16 9:00 AM EST - Big Cat CrossFit
November 16 9:00 AM EST - CrossFit Williamston
November 16 11:15 AM EST - RX30 Fitness
November 18 6:00 AM EST - CrossFit Commanders
November 22 5:00 AM EST - CrossFit Redzone
November 23 8:00 AM EST - Hybrid Athletics
November 23 8:00 AM EST - Dynamic Athletics
November 23 8:00 AM EST - CrossFit GroundWorx
November 23 9:00 AM EST - CrossFit T1
November 23 9:00 AM EST - CrossFit Brigade
November 23 9:00 AM EST - CrossFit 584
November 23 9:00 AM EST - CrossFit Simplicity/College Hill
November 23 10:00 AM EST - CrossFit Veracity
November 30 10:00 AM EST - Subversus Fitness
December 7 8:00 AM EST - CrossFit TriTown
December 12 6:00 AM EST - Primary CrossFit & Yoga
Contact information
Event contact

Vin Kampf

Email

Phone

+1 203-714-6052

Website