Have you ever heard the saying, You never know a person's story until you have walked a mile in their shoes?
The Outreach Centre (Women's Outreach) invites you to the 8th Annual Walk a Mile in Her Shoes® event on Thursday, June 13th, 2019.  Our centre has served Central Alberta since 1984 and it is our mission to end family violence and poverty by supporting people in pursuit of a safer, healthier and more secure life.
This is an exciting community fundraiser that sees over a hundred men slip into stiletto heels and strut their stuff in style for a mile; raising eyebrows and funds for Outreach Centre programs.  Our event is expanding this year with a pancake breakfast as well as a BBQ lunch, live entertainment, and family fun. This year we are looking to raise $75,000 that will help us continue to deliver programs to individuals and families who are experiencing domestic violence, homelessness, poverty and many other barriers faced by local community members in these challenging times.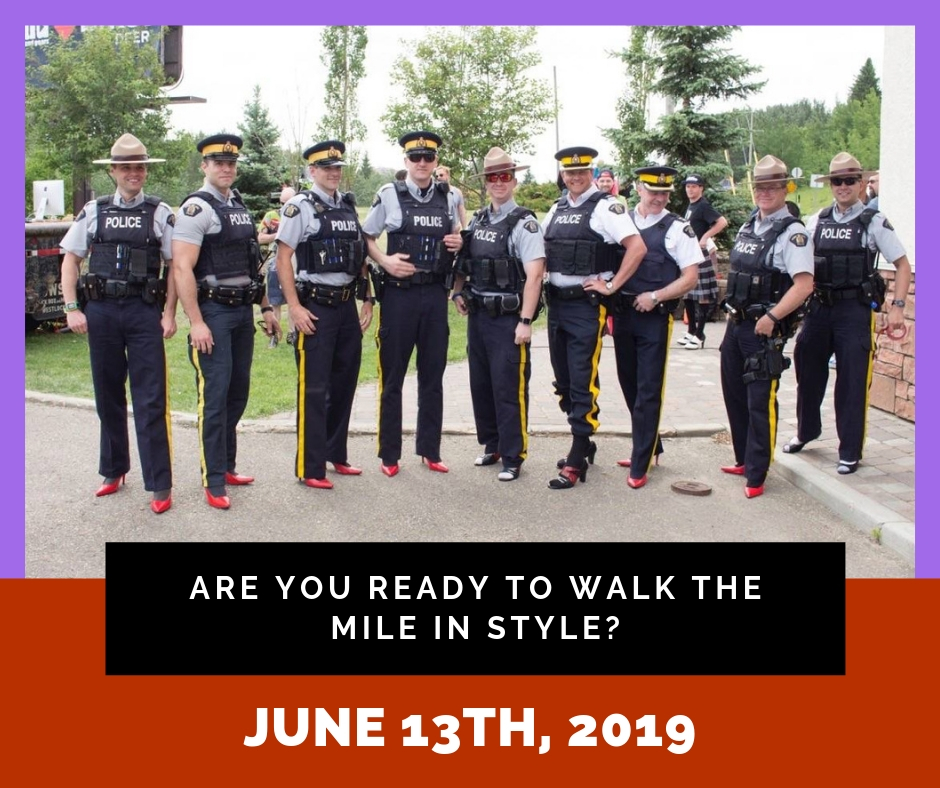 We are asking local gentlemen sign up to collect pledges from those who would like to see them don a pair of stiletto heels and try to make the mile. But it's not just for men! We encourage anyone and everyone to collect pledges, either alone or in teams,  and join in on event day to support the brave 'soles' who are willing the wear the heels and walk the walk.
You can also show your support by attending event day to cheer on our walkers, purchase a pancake breakfast or BBQ lunch (or both!) and visiting our sponsor booths.  Corporate sponsorship opportunities are also available, please get in touch with us!
8:00-10:00am Pancake Breakfast by Stantec
8:00am-1:30pm Sponsor Booths, Family Fun, Main Stage
12:00pm-12:30pm Walk A Mile Kick Off
12:00pm-1:30pm BBQ Lunch by The Red Deer Food Bank Society
After Party at East Side Mario's
Please stay tuned for email event updates!!!