PAINT PITTSTON PINK IS CELEBRATING 6 YEARS!  
PLEASE JOIN THE FUN ON 
SATURDAY, OCTOBER 5, 2019 FOR THE 
COLOR ME PINK 5K, FAMILY FUN WALK AND 
GENTLEMEN'S DASH!
Thank you for supporting Paint Pittston Pink!
PAINT PITTSTON PINK 2019 SCHEDULE OF EVENTS:
Paint Pittston Pink - 2019 Schedule of Events
MORE DETAILS COMING SOON!!!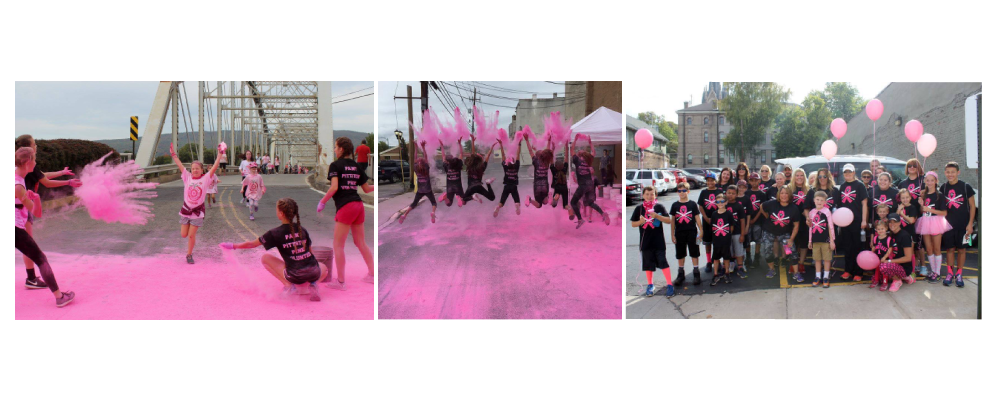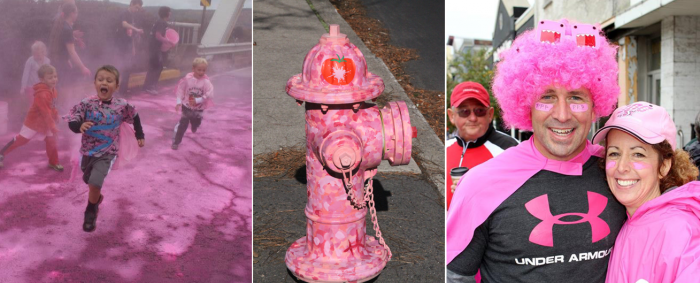 ONGOING FUNDRAISING
- Paint Pittston Pink is currently selling bricks, trees, benches and sponsorship for The Paint Pittston Pink Meditation and Reading Garden at The Pittston Memorial Library.  Donations range from $100 to $10,000.  Honor or memorialize your loved one while supporting a great cause.  Please contact Melissa Latona (570-237-5104 or malatona319@gmail.com) for an order form or additional information.  
- If you are a business owner and would like to get involved, please contact us! We are more than happy to advertise the event for you. Paint Pittston Pink is a registered 501c3!
Photos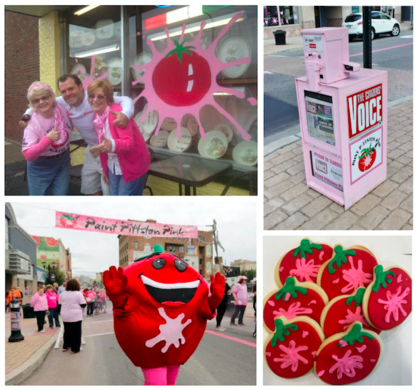 CREATE YOUR PERSONAL PLEDGE PAGE!
START FUNDRAISING RIGHT AWAY!
Every participant is given the opportunity to create their own custom pledge page. Participants can edit their photo and write a unique message to greet their donors. Then just share your unique pledge link on your Facebook, Twitter, Google+ & Email networks! 
AWARDS
Medals to the 1st place in each category:

Male and Female:
14 & under
15-19
20-24
25-29
30-24
35-39
40-44
45-49
50-59
60+
COURSE MAP
Event schedule
October 5 11:00 AM EDT - Event Start
Contact information
Name

Barb Sciandra

Email

Phone

+1 570-407-0780