The Rugged Raccoon Trail Race is a night-time trail race held at Wildwood Conservation Area in St. Mary's, ON. For those of you who enjoy running in the woods at night, this might just be the event for you! It is also a great opportunity for runners who are training for an upcoming 100k/100mi race that will require you to run through the night.
This race is in support of 'Ontario Nature'. Their Nature Guardians Youth Program supports youth and teens who are leading conservation initiatives such as:
Offering hands-on opportunities for meaningful engagement and community involvement through outdoor events and campaigns
Developing the knowledge, tools and networks youth need to create lasting, positive change through conservation action
Providing insight on volunteer, education and career opportunities to help youth grow the skills, experience, and confidence needed to make a difference
Do you want to race for free? Raise $150 or more for 'Ontario Nature' and we will refund your entry fee. We'll also have mad respect for you!
Race Details:
There will be 3 distance options to choose from: 5k, 10k, and 25k
-The 5k race will start at 8:45pm, which is 15 minutes after sunset and the time of night when it really starts to get dark. Runners will be required to have their lights on for the duration of the event. The 5k course is a lollipop course, which means that participants will run out for approximately 1.2km, complete a loop in the woods, and return on the 1.2km section back to the start. It will be run on the North side of the lake, which offers wider and less technical trails. However, we can almost guarantee that there will be some mud.
-The 10k race will start at 8:30pm, which is around sunset, but it will still be light enough to see without a light source for the first 15 minutes. Civil twilight ends at approximately 9:00pm on race day, which means that you will definitely need to turn your lights on by this time. The 10k course is an out-and-back with a loop in the middle, which like the 5k, takes place on the North side of the lake and will be run clockwise.
-The 25k race will start at 7:00pm, which is 1.5 hrs before sunset. This will allow you to have the opportunity to get into your trail running groove before it gets completely dark. Sunset happens at 8:30pm on race day. The time cutoff is 11:00pm. If you need more than 4 hrs to complete the 25km race, we are offering an early start option, which will start at 6:00pm. Participants that start early, will count as official finishers but will not be eligible for time-based prizing. The 25k course is 1 full loop around the lake. Participants will start by heading clockwise on the North side of the lake, which is primarily wider and less technical. This will allow the field of runners to spread out before hitting the single track trails on the South side of the lake.
We designed the race this way on purpose for safety purposes. It is ideal to start with a little bit of light and give your eyes a chance to get use to the fading light. As a general rule, runners should turn on their lights BEFORE they need to.
Everybody will be required to have a headlamp or flashlight (minimum of 100 lumens but 200 lumens or more is recommended) for this race, regardless of the distance you are racing (headlamp is strongly encouraged over a flashlight).
As this race takes place at the beginning of May, runners should be expecting some mud- last year there was plenty! We can't guarantee it but we're pretty sure there will be some sloppy sections. If that worries you... GOOD! We encourage you to step out of your comfort zone- that's when the magic happens! Plan on getting dirty.
Course Marking:
In this event's first year, a lot of people went of course and ended getting in some 'bonus miles'- especially in the 5k race! This year, we are setting a lofty goal of having NOBODY go off course. You can register for this race knowing that it will be marked REALLY, REALLY WELL. We will have marshals on the course and will be using a ridiculous amount of reflective flagging. Now, only if we could do something about the mud!
Race Swag:
All participants will receive a long-sleeve race shirt!
For 2020, one of the improvements that we are working towards at Happy Trails Racing is offering gender specific shirt sizing (when possible). For our events that offer shirts, such as this one, we are trying to offer our participants the best fit possible.
Runners will now have the option to choose either a Unisex Shirt or a Women's Cut Shirt during the registration process. The title "Women's Cut" is the actual name of the cut. Any person is welcome to choose whichever option they wish.
Below are samples of the Women's Cut and Unisex Shirts. Shirt designs are subject to change but this is the current plan.
All finishers can expect a sweet finisher award as well.
In addition, our friends at the Canadian Trail Running Co are creating really awesome special edition race gear for all of our events this year. You can check them out and order them online by clicking on their logo below:
Aid Stations:
There will be 4 full aid stations on the course. They will be at 4.5k, 10k, 15k, and 20k. Each will be fully stocked with great stuff and awesome volunteers. 5k runners will not hit any aid stations on their journey but will be the first ones back to the start/finish area, where there will be hot drinks and some snacks waiting. The 10k runners will hit the first aid station at 4.5k, run past it, and then return to it on their way back at about 6k. The 25k runners will hit each aid station once.
Runners can expect the usual ultra staples- water, an electrolyte drink (Skratch labs), pb & j, sweet and salty snacks.
We will be using our re-usable EcoCups at the Rugged Raccoon Night Race. They can be washed, sterilized, and re-used over 100 times and then recycled. We are grateful to our sponsor, DKOS (www.DKOS.ca), for helping us make this green initiative possible. They are made of rigid plastic and you throw them in the receptacle after using them, just like you would with a disposable cup. We will collect them, wash and sterilize them, and re-use them at our next event.
Camping at Wildwood:
Do you want to keep the good times rollin' after the race?
The good people at Wildwood are graciously offering us a wonderful deal on camping, which is available Friday- Sunday. They are reserving a large group area for us and offering us $35 per night per site within the group area (reg $49). Maximum of 6 people per site including children and infants. Either one trailer or up to 3 tents per site. One vehicle included per site. Any additional vehicle is $14 per day and if bring a motorized boat it is $15 per day. This fee is payable directly to the park when you arrive at Wildwood.
If you would prefer to book a more private site away from the smelly trail runners, you can contact the park, mention you are with the Rugged Raccoon race, and you will save the reservation fee ($14 saving) 519-284-2292 Ext. 434.
We will be sending out an email towards the end of April to collect information for those interested in camping.
Refund Policy:
Happy Trails Racing has a new policy regarding race refunds/transfers: register with confidence knowing that you can take advantage of our early bird pricing and, if you need to back out, you can do so up to 30 days before the race with a 100% race credit that can go towards any future Happy Trails event. It doesn't expire. From 30 days out to 15 days out, you can back out with a 50% race credit. Participants are also welcome to transfer their bib without any penalty up to 15 days before the race. Please keep in mind that everything we need to order to have you at our race is done so at least 30 days out.
Registration fees
5k Raccoon Scratch
Sold out
Price changes in 2 days 12 hours
Get a taste of night-time trail running by running 5k. Watch out for raccoons!

Now registering Feb 1 – Mar 31
---
10k Raccoon Bite
Sold out
Price changes in 2 days 12 hours
10k of night-time trail running at its finest. Hopefully you're not afraid of the dark!

Now registering Feb 1 – Mar 31
---
25k Raccoon Attack
Sold out
Price changes in 2 days 12 hours
Come and run the longest distance offered; 25k!

Now registering Feb 1 – Mar 31
---
25k Raccoon Attack- Early Start Option
Sold out
Price changes in 2 days 12 hours
Please sign up for the early start if you need more than 3.5 hours to complete the 25k course. The early start will begin at 6:00pm. Participants who take advantage of the early start will still have an official time, and be official finishers but will not be eligible for time-based prizing.

Now registering Feb 1 – Mar 31
---
5K Waitlist
Sold out
Price changes in 2 days 12 hours
Now registering Feb 1 – Mar 31
---
10K Waitlist
Sold out
Price changes in 2 days 12 hours
Now registering Feb 1 – Mar 31
---
25K Waitlist
Sold out
Price changes in 2 days 12 hours
Now registering Feb 1 – Mar 31
---
Race Day Photos (Sue Sitki Photography)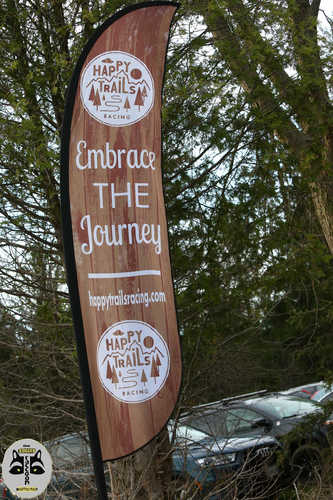 Event schedule
May 2 6:00 PM EDT - 25k Early Start
May 2 7:00 PM EDT - 25k
May 2 8:30 PM EDT - 10k
May 2 8:45 PM EDT - 5k
Contact information
Name

Jeff Rowthorn

Website