*Shirts have now been ordered for the 2021 event (ordered on Sept 21). If you register after this date, we will do our best to get you a shirt after all of the race kits have been picked up but we cannot guarantee a shirt.
PLEASE NOTE- This event has been re-scheduled to Oct 2, 2021.
Saturday, October 2, 2021:
9:00am- 5km run start
10:30am- 10km run start
1:00pm- 25km day race start
5:30pm- 25km night race start (sunset is at 6:35pm on October 2nd)
The Rugged Raccoon Trail Race is a trail race held at Wildwood Conservation Area in St. Mary's, ON.
This race is in support of 'Ontario Nature'. Their Nature Guardians Youth Program supports youth and teens who are leading conservation initiatives such as:
Offering hands-on opportunities for meaningful engagement and community involvement through outdoor events and campaigns
Developing the knowledge, tools and networks youth need to create lasting, positive change through conservation action
Providing insight on volunteer, education and career opportunities to help youth grow the skills, experience, and confidence needed to make a difference
Race Details:
There will be 4 race options to choose from: 5k, 10k, 25k daytime and 25k night time. Those participating in the 25k night race must have a headlamp (preferred) or flashlight.
- The 5k course is a lollipop course, which means that participants will run out for approximately 1.2km, complete a loop in the woods, and return on the 1.2km section back to the start. It will be run on the North side of the lake, which offers wider and less technical trails. However, we can almost guarantee that there will be some mud.
-The 10k course is an out-and-back with a loop in the middle, which like the 5k, takes place on the North side of the lake and will be run clockwise.
-The 25k course is 1 full loop around the lake. Participants will start by heading clockwise on the North side of the lake, which is primarily wider and less technical. This will allow the field of runners to spread out before hitting the single track trails on the South side of the lake.
Runners should be expecting some mud- in 2019 there was plenty! We can't guarantee it but we're pretty sure there will be some sloppy sections. If that worries you... GOOD! We encourage you to step out of your comfort zone- that's when the magic happens! Plan on getting dirty.
Course Marking:
In this event's first year, a lot of people went of course and ended getting in some 'bonus miles'- especially in the 5k race! This year, we are setting a lofty goal of having NOBODY go off course. You can register for this race knowing that it will be marked REALLY, REALLY WELL. We will have marshals on the course and will be using a ridiculous amount of reflective flagging. Now, only if we could do something about the mud!
Aid Stations:
There will be 4 aid stations on the course. 5k runners will not hit any aid stations on their journey but will be the first ones back to the start/finish area. The 10k runners will hit the first aid station at 4.5k, run past it, and then return to it on their way back at about 6k. The 25k runners will hit each aid station once.
Due to the impact of COVID-19, this is now a cupless event so please make sure that you bring a bottle or cup to use at the aid stations.
Camping at Wildwood:
Camping is available at Wildwood Conservation Area.
https://www.wildwoodconservationarea.ca/camping
Registration fees
5k Raccoon Scratch
Closed
---
---
25k Raccoon Attack- Night Race
Closed
The nighttime event will start at 5:00pm. This is a separate event from the daytime race and will have a separate TOP 3 (Man/Woman/Non-Binary).
---
25k Raccoon Attack- Daytime Option
Closed
The daytime event will start at 1:00pm. This is a separate event from the night race and will have a separate TOP 3 (Man/Woman/Non-Binary).
---
---
---
25K day time race Waitlist
Closed
---
25k night time race Waitlist
Closed
---
Race Day Photos (Sue Sitki Photography)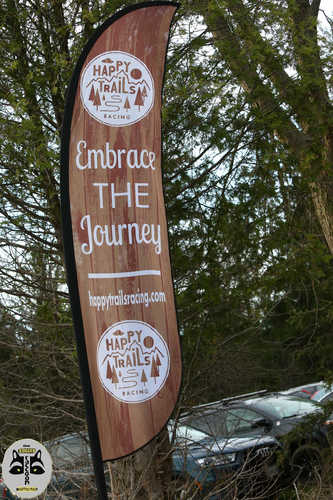 Contact information
Event contact

Jeff Rowthorn

Website