Raise money for SchoolBOX
SchoolBOX is 'Making Education Possible' around the world. We build infrastructure (classrooms, learning centres, libraries), and deliver educational packages to children in Nicaragua and Northern Canada to help break the cycle of poverty through education.
We would love for you to consider running in support of SchoolBOX. Through our simple and cost-effective programs, we are trying to change the reality for our partner communities in Nicaragua and Canada. Help us build classrooms, deliver school supplies, and bring books to those that need it the most!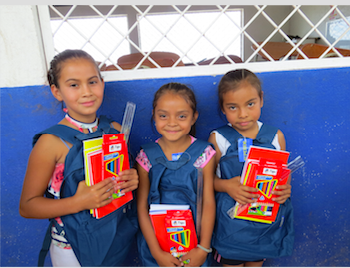 Teams
Click on one of our teams below to make a donation.
Recent donors
Date
Name
Amount

Jul

02

Michaela

Undisclosed amount

Jul

02

Lucas Bruchet - Virtual Canadian 10K Championships

$400.00

Jun

28

Wylam and Katie Faught

$50.00

Jun

27

Marilyn Adams

Undisclosed amount

Jun

27

Margie

Undisclosed amount

Jun

27

Cailey

$25.00

Jun

27

Claire

$25.00

Jun

26

Mom and dad

Undisclosed amount

Jun

26

Subin Lee

$25.00

Jun

26

Bianca Fernandes

$25.00