The Pure Religion 5K is CANCELLED due to the current COVID-19 Stay at Home Orders for North Carolina.
HOWEVER, you can still join in anti-trafficking efforts, because you can sign up for our planned "Virtual 5K," which includes a photo experience - and opportunity to win prizes!
Your participation and support are more vital than ever in the fight against human trafficking.
Registration remains open at https://raceroster.com/events/2020/25425/pure-religion-5k until 9am on Sat., April 25. (If you have already registered, you don't need to sign up again.)
You must be registered for the race in order to be eligible to win one of five virtual Visa Gift Card prizes - in the amounts of $100, $200, $300, $400 or $500!
A drawing will be held on Sat., April 25. Visa Virtual cards will be emailed to winners that day.
Visa virtual cards can be redeemed at every internet, mail order, and telephone merchant where Visa debit cards are accepted in the United States. (No cash or ATM access.)
How to participate in this virtual 5K:
1. If you have already registered, your registration has already been shifted to a virtual event, and there is no need to sign up again.
2. To participate, run or walk your own 5K between Easter Sunday, April 12, and the morning of April 25.
3. You can submit your virtual result here
4. Send photos of you and your family walking or running in your neighborhood or local park (if permitted). Email them to stacym@centralnc.org no later than 3pm on April 25.
Some of these photos will be shown on the Central Church website, some on our social media sites, and some live streamed before the Sun., April 26 services.

Anti-Trafficking efforts:
All monies raised from sponsors, donors, and participant registrations will be donated to various ministries on the front lines of anti-trafficking efforts. Ministries supported with 2020 race proceeds will be posted on our race website in June.
Thank you to all for your involvement, and for continuing to support this cause in any way you can!


All registration monies will go towards anti-trafficking efforts.
Registration fees
5K - Ages 15 & Over
Closed
Online registration closed
---
5K - Ages 6 - 14
Closed
Online registration closed
---
5K - Ages 5 & Under (no shirt)
Closed
Online registration closed
---
Info on Human Trafficking
Human trafficking or modern day slavery is real. It happens here in Charlotte. We can't comprehend the horror of a 12 year old being sold night after night to strangers with no hope of freedom.

Help us stamp out Human Trafficking.



Organizations we have supported from 2019 proceeds include:

World Outreach Center

, On Eagles Wings, PureHope, Fashion & Compassion, Project Rescue, Ekklesia (Welsh Ministries, The Binti Project), Renew Women's Home.

Please join with hundreds as we walk/run for freedom.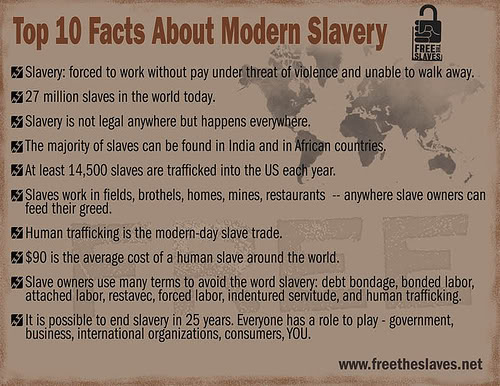 Registration Policies
There are NO refunds for this race.
Race Management reserves the right to cancel or modify the event due to unfavorable conditions.
Registration fees are not refundable in the event of cancellation due to "Acts of God".
Contact information
Name

Event Organizer

Email

Website