Looking for a space of inspiration, health, positivity, motivation, self growth, self acceptance, and connection?
Grab your mom, sisters, friends, or grandma and join us for Head Up, Heart Forward: 5k, 10k, and 10 Miler AND Kid's Movement Challenge.
This event is technically virtual, we ask you practice social distancing laws set in your region, but together we will move our hearts and keep our heads up collectively. Please read below to see The Journey and what's included in this beautiful movement all summer long. We look forward to bring joy to a space of challenge and uplift each other in the name of love and health over the next few months.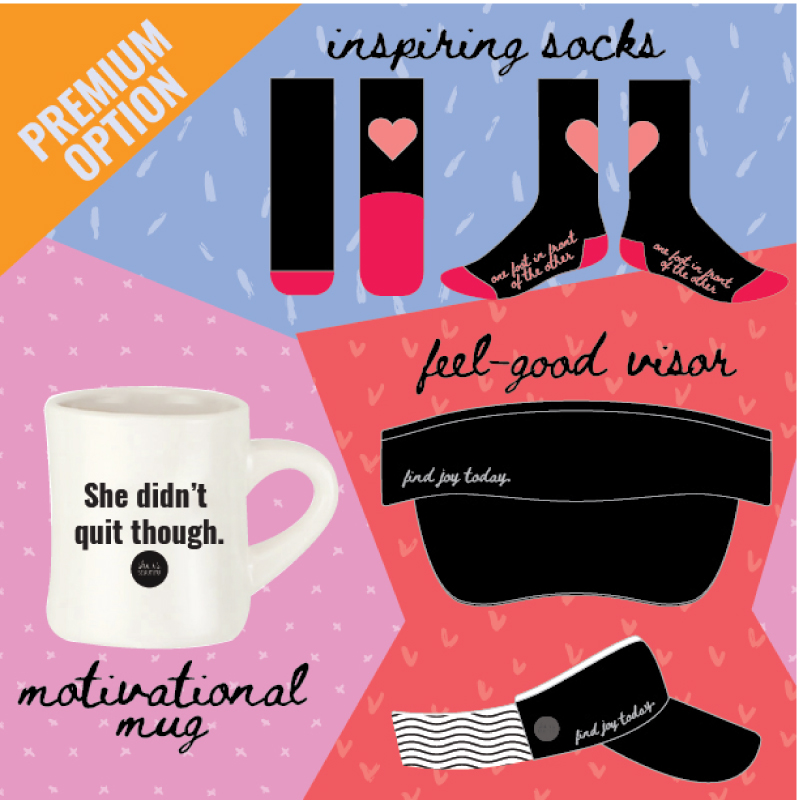 Registration fees
Kid's Movement Challenge: 5k, 10k, or 10 Miler
Closed
Let's go kids. Choose your own goal distance and you can do it all at once or over the course of a month (August 19th-September 19th). Receive race pack with shirt, running buff, check mark postcard, and sticker by August 19th to begin your journey. Check off each mile off as you go! Receive a medal at the completion.

Online registration closed
---
5k Basic Registration
Closed
Includes access to the virtual events plus women's cut dry-fit technical shirt, neck gaiter, and SIB signature quote card. Shipping of this package is included.

Online registration closed
---
10k Basic Registration
Closed
Includes access to the virtual events plus women's cut dry-fit technical shirt, neck gaiter, and SIB signature quote card. Shipping of this package is included.

Online registration closed
---
5k Bumbleride Baby Mama
Closed
This is for the mamas running with a stroller. Includes access to the virtual events plus women's cut dry-fit technical shirt, neck gaiter, and SIB signature quote card. Shipping of this package is included.

Online registration closed
---
5k Bumbleride Baby Mama with baby finisher item
Closed
This is for the mama running with a stroller AND who wants a finisher item for their baby too (you'll select onesie or tee for your little one within registration)! Also includes access to the virtual events plus women's cut dry-fit technical shirt, neck gaiter, and SIB signature quote card. Shipping of this package is included.

Online registration closed
---
10k Bumbleride Baby Mama
Closed
This is for the mama running with a stroller. Includes access to the virtual events plus women's cut dry-fit technical shirt, neck gaiter, and SIB signature quote card. Shipping of this package is included.

Online registration closed
---
10k Bumbleride Baby Mama with baby finisher item
Closed
This is for the mama running with a stroller AND who wants a finisher item for their baby too (you'll select onesie or tee for your little one within registration)! Also includes access to the virtual events plus women's cut dry-fit technical shirt, neck gaiter, and SIB signature quote card. Shipping of this package is included.

Online registration closed
---
Includes access to the virtual events plus women's cut dry-fit technical shirt, neck gaiter, SIB signature quote card AND long distance tank top. Shipping of this package is included.

Online registration closed
---
Contact information
Event contact

SHE.IS.BEAUTIFUL

Website