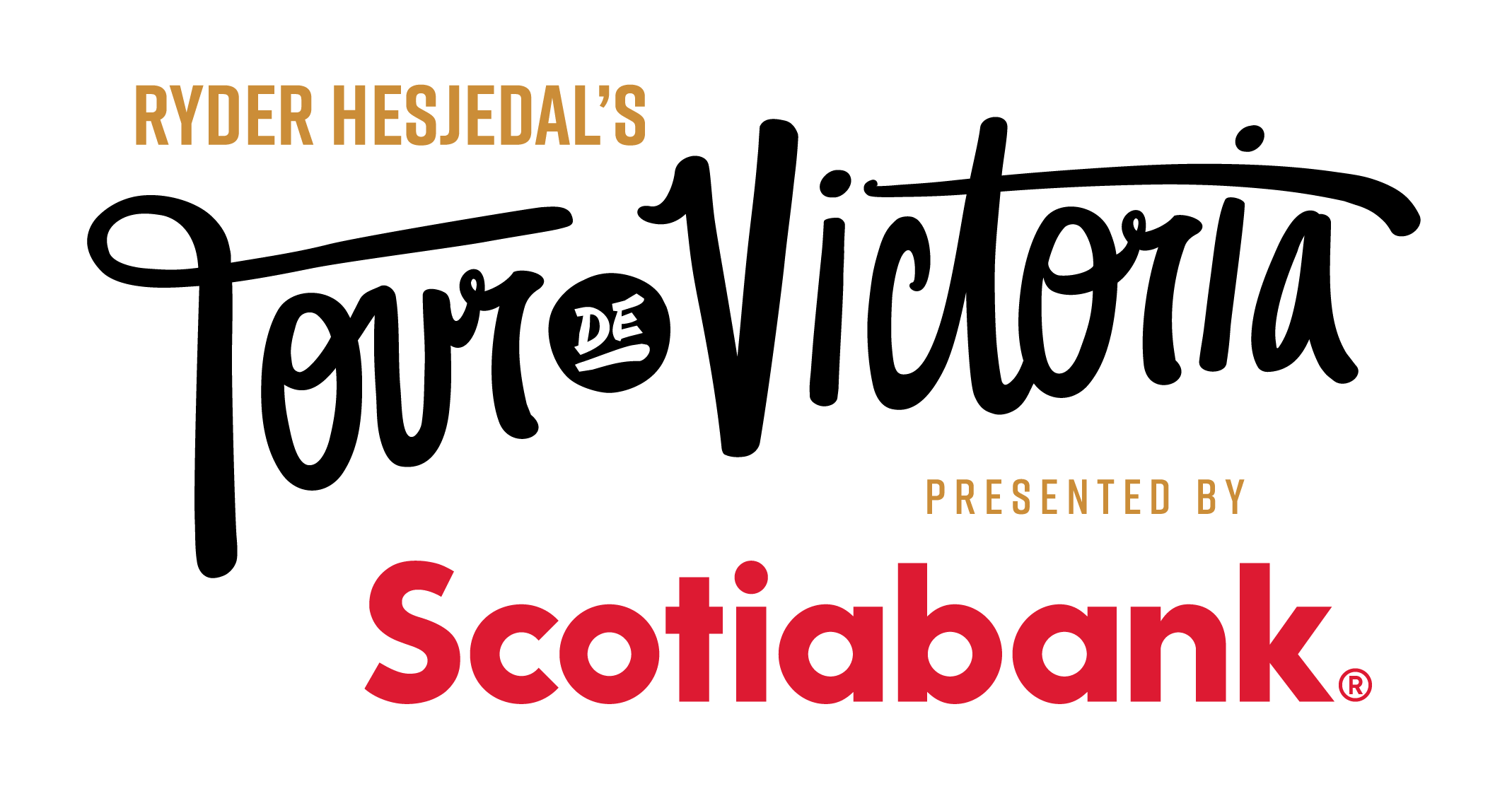 On May 6, the BC Government announced the next COVID-19 phases of loosening restrictions in our community. However, it was stated that the current mass gathering number of 50 will remain in effect until a vaccine or a treatment is found. While we continued to remain hopeful, it has become apparent that we need to postpone our 2020 edition of Ryder Hesjedal's Tour de Victoria presented by Scotiabank, until August 2021.
We are purposely using the word postponed rather than cancelled as we are still hosting our 10th annual event, just not for another year!
What are my registration fee options?
Although extremely disappointed to postpone the event, ensuring the safety of our participants is the main priority. We are happy to announce that we are providing you with four options to convert your registration fee.
Deferring or donating your fees to the Tour (if you are able to financially make this decision) would greatly help us in keeping our plans for 2021 moving forward.
1. Deferral to 2021 or 2022 (your registration fee will be applied to your transaction - one time use), or
2. Refund (minus 30% of registration fee and original processing fee). Charity donations will not be refunded. See below for merch info.
3. Donate your full fee (minus the 30%) to one of our three charities, or
4. Donate your fee to the Tour de Victoria to support us as we continue to plan for 2021.
See below for further information on how to CHOOSE YOUR OPTION.


Can I get a refund of my merchandise?
If you pre-ordered merchandise (bib short and/or jersey) we will be sending you a separate email with further information.
Can I get a refund of my charity donation?
We are unable to refund charitable donations. The charities have all received their donations which will go towards their respective programs and projects. If you donated to Opportunity International or World Bike Relief you should have received your tax receipt from the charity (or will shortly). The charities greatly appreciate your support.
Stay engaged and keep training!
We will continue to keep everyone engaged throughout the summer. We will communicate more shortly.
HOW TO SELECT YOUR OPTION
To submit your option please follow these steps:
· Sign into your Race Roster account here
· Click "Edit registration" in the right corner of the screen.
· Choose from the options under the question "Registration options"
· Click 'save & exit'.
· Make sure to scroll down and edit for each participant in your transaction.
If you have trouble accessing your account, contact Race Roster at 1-855-969-5515


Please make your decision by June 15, 2020. If we have not received a response from you we will automatically defer your registration to 2021 on June 16.
We are so sorry to not be celebrating our 10th annual event with you this August. We like to think of it as just moving our date, not the anniversary number. And you now get a longer time to prepare for 2021!
Stay healthy,
Tour de Victoria presented by Scotiabank Team
All ages. All abilities. All bikes.
Contact information
Event contact

Tour de Victoria Team

Phone

+1 778-350-6325

Website