VIRTUAL PINK RIBBON 5K RUN-WALK
Virtual Kick off: Saturday JULY 18, 2020
Event Duration: July 18-August 15
THE PINK RIBBON 5K Run/Walk is going VIRTUAL!
The health and safety of our supporters and volunteers are our #1 priority. We are following the guidance of the Centers for Disease Control (CDC) and other health authorities and have changed our 16th annual Sisters By Choice (SBC) Pink Ribbon 5K Run/Walk fundraiser to a virtual event.
Rather than hosting a physical walk, we are unveiling fun, creative ways to celebrate together with a virtual experience! 100% of the proceeds from the event will still go towards the operational cost of SBC Mobile Breast Clinic.
You can conduct YOUR own 5K Race/Walk between July 18 and August 15, 2020.
Get started!
Once registered, you will receive a registration confirmation email.

Virtual run/walk in a safe social distance between July 18th - August 15th.

Use a running/walking tracking app via smartphone or a smartwatch to track your progress while on your run/walk between July 18th and August 15th. Some popular tracking apps are Runkeeper, Map My Run, and Strava. Take a screenshot of your distance and finish time once you complete the run/walk.

Trek Around A Track 12.5 times ~5k

5,500 Steps ~ 5k

Once you have completed your 5K, access the results page here: https://results.raceroster.com/results/55bms7m29uxtjq39

Upload a photo of your results to show proof of your finish time. The photo can be:

Screenshot of your preferred tracking app via smartphone, or smart watch

Photo of your smartwatch displaying your results


Upload photos of you and/or your team to Facebook, Instagram and Twitter. You can also use the hashtag #PRRW2020.

The race t-shirts and medals will be distributed after August 15th
The First 100 people to cross the finish line will receive a medal!


SISTERS BY CHOICE MOBILE BREAST CLINIC
All proceeds from the 5K Run-Walk help the operational costs of the Sisters By Choice's Mobile Breast Clinic. The full service breast clinic travels throughout the state of Georgia to provide women and men who are uninsured, under-insured and medically under-served FREE access to quality breast care. The mobile breast clinic is a state-of-the art facility unlike anything else in Georgia.
For sponsorship or exhibitor opportunities, please contact info@sistersbychoice.org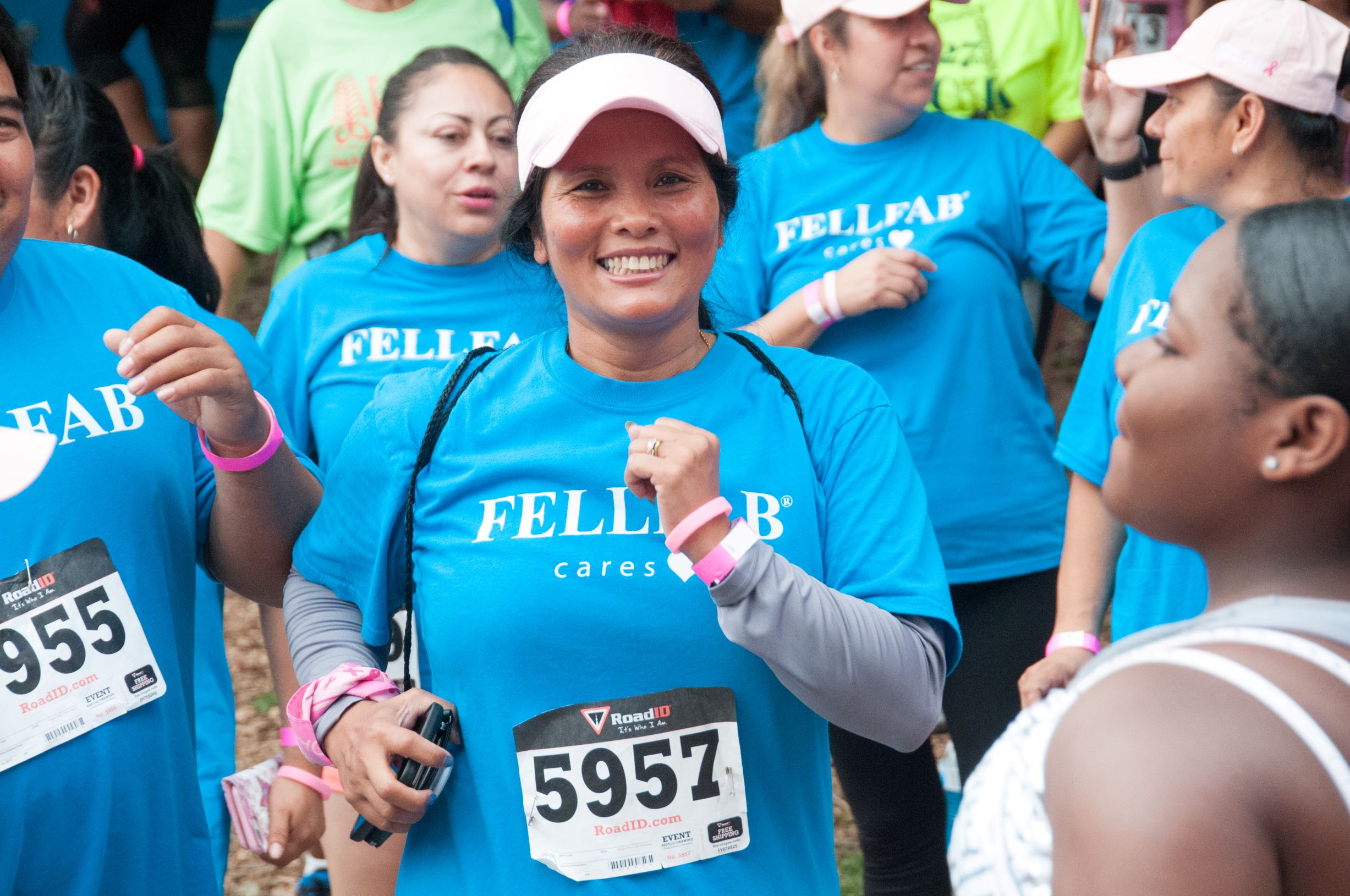 Don't forget to like us on Facebook and follow us on Instagram!
For additional information about the Virtual Pink Ribbon 5K Run/Walk please visit www.sistersbychoice.org
Registration fees
5K Run/Walk (Timed)
Closed
---
5K Run/Walk (Untimed)
Closed
---
---
Phantom Runner (not running but want to support SBC)
Closed
I would love to support the Pink Ribbon 5K Run/Walk through my fundraising efforts without participating in the actual event.
---
Event schedule
June 12 12:00 AM EDT - Registration Begins
July 18 12:45 AM EDT - Virtual Pink Ribbon 5k Run/Walk Kick Off
August 15 9:50 AM EDT - Pink Ribbon 5k Run/Walk Fundraising Ends/Celebration
Top teams
1

Alpha Team

View page
2

Dr.P's Pacers

View page
3

Soaring Survivors

View page
4

Dorothy Moore Phantom Runner

Raised:

$1,203.52

View page
5

Mosleys Mighty Marvels

View page
6

Brenda Lowery

View page
7

Cassandra Moore and Dr. Oprea

Raised:

$779.79

View page
8

Surviving Against All Odds

View page
9

Sandra's Storm Troopers

Raised:

$643.42

View page
10

SASSI STEPPERS

Raised:

$642.41

View page
Top donors
| No. | Name | Amount |
| --- | --- | --- |
| 1 | Alpha Kappa Alpha, Inc Chi Tau Omega Chapter | $1,500.00 |
| 2 | Sheila Robinson, M.D. | $1,065.85 |
| 3 | Rogsbert Phillips | $533.35 |
| 4 | VERA WHATLEY | $533.35 |
| 5 | Sam & Britni Jackson | $500.00 |
| 6 | Roderick Mosley | $345.15 |
| 7 | Dr. Gabriela Oprea-Ilies | $267.10 |
| 8 | Premier Women's Healthcare | $267.10 |
| 9 | Albert Losken | $267.10 |
| 10 | Joyce Reagan-Brown | $160.60 |
Top fundraisers
1

Rogsbert Phillips

View page
2

Sonja Jones-McDo...

View page
3

Brenda Lowery

View page
4

Lynda Mosley

View page
5

Annette Cooper

Raised: $375.10

View page
6

Sandra Hall

Raised: $366.36

View page
7

ERNESTINE WITCHER

Raised: $322.05

View page
8

Dorothy Moore

View page
9

D Moore

Raised: $244.74

View page
10

Cassandra Moore

Raised: $243.03

View page
SBC's WORK IN THE COMMUNITY
Contact information
Event contact

Sisters by Choice Race Administrator

Email

Phone

770-987-2951

Website