EVENT HAS BEEN POSTPONED. ALL REGISTRANTS, PLEASE CHECK YOUR EMAIL FOR CURRENT EVENT UPDATE AND OPTIONS.
The Blue Lodge 5K and 1 Mile walk is a fun, family event benefiting Nationwide Children's Hospital taking place on all the beauty that York Golf Club has to offer. Hosted by University Lodge #631 of the Northwest Masonic Temple, this run/walk offers a fun, attractive, rolling paved trail run ideal for anyone interested in health and wellness. The 5K (3.1 miles) will be electronically-timed; the 1 mile is not timed; however, there will be an electronic clock at the Finish which will allow those participating in the 1 mile walk to see their finish time.
Our participants will be treated to beautiful views and scenery through the race of the York Golf Club. The Freemasons of University Lodge #631 of the Northwest Masonic Temple mission is to impact the lives of all members and our community by providing programs that build character, instill life-enhancing values and promote healthy lifestyle. Our goal is to let the community know that the Freemasons are here to help by promoting camaraderie, support, and brotherhood.
Registration fees
5K (3.1 miles)
Closed
Online registration closed
Online registration closed
---
1 Mile Walk
Closed
Online registration closed
Online registration closed
---
Virtual Runner
Closed
Online registration closed
Can't make it on event day, will still receive an event shirt

Online registration closed
---
About the FreeMasons - University Lodge #631
University Lodge #631 has a long and enviable record of benevolence. Financial support has been given to given to members in need, their widows, and orphans and much support has been given to programs to support the needs of those in our community.
To learn more about University Lodge #631, visit our WEBSITE.
What is Freemasonry?
Freemasonry is the oldest, largest and most widely recognized fraternal organization in the world. Founded in London, England in 1717, its current worldwide membership totals 3.6 million members, 1.6 million of which are in North America. With 120,000 Masons and 530 local Lodges, Ohio has one of the largest Masonic memberships of any state in the country. As a fraternal organization, Freemasonry unites men of good character who, though of different religious, ethnic, or social backgrounds, share a belief in the fatherhood of God and the brotherhood of mankind.
For more information, visit Freemasonary in Ohio
About Nationwide Children's Hospital
When your child needs a hospital, everything matters.
Nationwide Children's Hospital is a destination academic pediatric medical center designed to manage the most complex of diseases. We treat the sickest of patients from across the country and around the world. We build research programs to assure tomorrow's breakthroughs help children everywhere. And we train the next generation of physicians, scientists and health care professionals.
Beyond our walls, we invest in building social equity in our communities, address the social determinants of health, and develop payment models to better serve unique populations of children. Our unparalleled investment in Behavioral Health services and research further cements our role as an ambitious champion for the well-being of children everywhere.
To learn about us, visit our website at https://www.nationwidechildrens.org/
About York Golf Club
York Golf Club is all about golf and the friendships that are formed when people who share a passion are brought together. The rolling terrain and tree lined fairways will captivate you, but it's our members that make it special! With something for every golfer in the family, York is the ideal place to introduce the beginner to the game, while at the same time providing even the most accomplished player a challenge! Let us show you why York is the perfect fit for any golfer. For more information, visit our Website.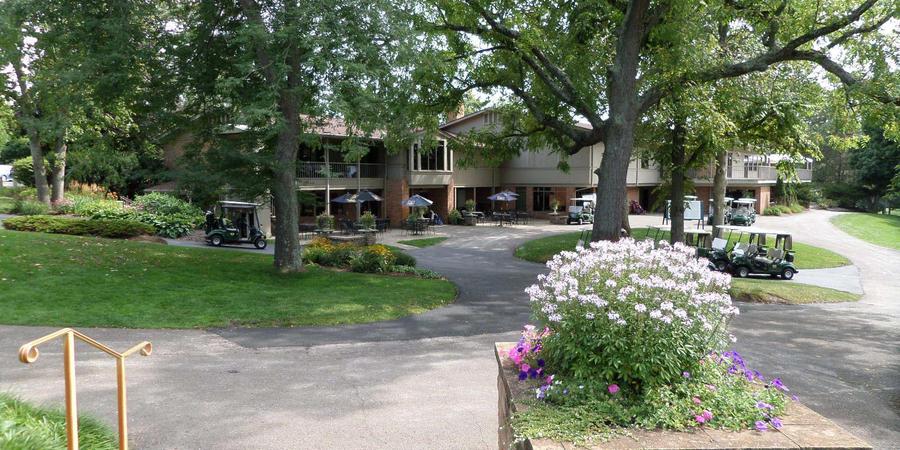 Course Map
The Blue Lodge 5K and 1 mile walk will takes place on the paved pathways of the York Golf Club.
About Greenswell Events
About Greenswell Events
Greenswell Events is a professional organization that provides event management services, timing and equipment for triathlon, swimming, road running, trail running, and multi-sport events in Central Ohio and surrounding area. We specialize in being a turnkey event manager who can provide the services and equipment to organize your event. We pride ourselves in our consistency, and reliability, our personal touch, and our use of the latest timing technology to ensure accurate and quickly-posted results, both at the event, online and through our website.
For more information, visit us at www.greenswell.com
Event schedule
March 29 7:45 AM EDT - Event Day Packet pickup and Check-in begins
March 29 8:45 AM EDT - Event Day Packet pickup and Check-in ends
March 29 8:50 AM EDT - Event Formation begins
March 29 8:55 AM EDT - Final event instructions
March 29 9:00 AM EDT - 5K begins
March 29 9:05 AM EDT - 1 Mile Walk begins
March 29 10:30 AM EDT - Course closes
Contact information
Name

Craig Thompson

Website