Join the Atlanta BeltLine Virtual Westside 5K/8K/13K Challenge
July 25, 2020 anywhere

Virtual 5k or Virtual 8k $20
with shirt $35
Virtual 13k $30
with shirt $45
without shirt pricing applied at checkout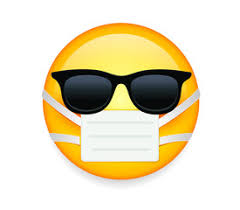 Don't forget to wear your mask while out in public!
Socially Distanced Westside Love
Race: Anytime until 12 pm, July 25
Packet materials will be mailed
Race Time Log In: July 11 – 25
Online Kickoff: July 25, 9 am Warm-up with Madison James
Online Awards: July 25, 2 pm Awards with Rob Brawner, ABP Executive Director
Lift up beloved Atlanta BeltLine communities and connect with your neighbors at the Virtual Westside 5K/8K/13K. This year, as we celebrate 10 years of the Run.Walk.Go! series, we are cutting out the crowds and increasing our commitment to BeltLine residents and businesses.
Participate at your convenience in our reimagined fan-favorite and submit your best race time by noon on July 25 with the peace of mind that you're practicing social distancing.
In addition, 10% of race proceeds will benefit the West End Family Life and Community Center pantry. Since 2012, the center has been making a difference in the lives of children, seniors and young adults in the West End Community.
Your entry supports the important work of the Atlanta BeltLine Partnership to empower residents in BeltLine communities by helping us connect them with affordable housing, jobs, and a healthy lifestyle.
Never participated in a virtual race? That's OK! We'll share everything you need to know.
Registration fees
Virtual Ultimate 13k Westside Challenge
Closed
Online registration closed
Are you up for the challenge? Do you have what it takes? Push yourself and conquer the Westside by running both the 5K at 7:30 am and the 8K at 8 am! No Shirt Option Saves You $15
---
Virtual 5K
Closed
Online registration closed
Run on your own schedule, where and when you can. No Shirt Option Saves You $15
---
Virtual 8K
Closed
Online registration closed
Run on your own schedule, where and when you can. No Shirt Option Saves You $15
---
Virtual Race- How it Works
How it works:

Step 1
Sign up for the race you'd like to join. We have a 5k and 8k and the ultimate challenge the 13k!
Step 2
Option 1: Go to Packet Pick-up to get your bib and t-shirt (date and location TBD)
Option 2: Receive your bib and t-shirt in the mail
Step 3
Get out there and run! You can run the Westside Trail racecourse and park at the Lee and White. Or you can run your favorite route in your neighborhood. Wear your shirt and bib to help spread the word!
Step 4
Share your time, a selfie, or a picture along your race route and use the hashtag #Westsidevirtualrace
Step 5
Submit your results online at: www.FiveStarNTP.com/westside-time-input
You can submit your race time anytime between 7/11/20 and 7/25/20 at 12pm in order to be eligible for an award. Make sure you include your full name and it matches the information you used to register.
Step 6
Check out your results!
Once we've reviewed your results, we'll add you to the leaderboard and send you your medal or award. Click Here To View Leader Boards.
Join Us Virtually on Saturday, July 25th!
9:00 am 💪🏽 Virtual Welcome and Warm Up with Atlanta BeltLine Fitness Ambassador Madison James
12:00 pm 🥇Final time to submit times for awards (optional)
2:00 pm 🏆 Thanks to Participants and Sponsors and Announcement of Awards with Executive Director Rob Brawner
CANCELED Contactless Packet Pickup July 11, 2020
CANCELED all t-shirts and bibs will be mailed.
Come see us for contactless packet pickup on July 11th from 12pm - 7pm! Don't forget to bring your non-perishable dry goods donations (canned fruits/vegetables, rice/beans, oatmeal, water, etc.)!
1492 Ralph David Abernathy Blvd Suite A, Atlanta, GA 30310
12pm -7pm
Create a Team

Do you love free fitness? Are you an art fan? Are you excited about the trail being connected? Create or join a team and help the Atlanta BeltLine Partnership raise money to make the BeltLine come to life. Don't want to join a team? Donate now, or start a virtual fundraiser in the next section! Invite friends and family to join you. All race and fundraising proceeds go to the Atlanta BeltLine Partnership.
Here's how to create a team.
Here's how to join an existing team.
Fundraising
Advance the Vision and Win a Great Prize in the Process!
The top individual fundraiser of $150 or more will win a half dome roomy two-person plus camping tent from REI!
**All money raised for fundraising challenges must be in by July 20th, 2020 at 12 pm EST**
How you can maximize your support:
Register and run with us!

Invite friends and family to join you.

Sign up for the Virtual Run

Make a donation when you register

Create your own pledge page
Personal fundraising pledge team pages
Help move the Atlanta BeltLine project forward, share with friends and family, win great prizes!
Here's how to create a fundraising pledge page.
To share your page, simply copy the page URL or tap the social sharing icons on your page.
Here's how to contribute to an existing fundraising page.
Tap "donate to a participant" on the left sidebar.
Run the 2020 BeltLine Race Series
Race one, or race them all.
Add on the Eastside 10K race to receive a discount!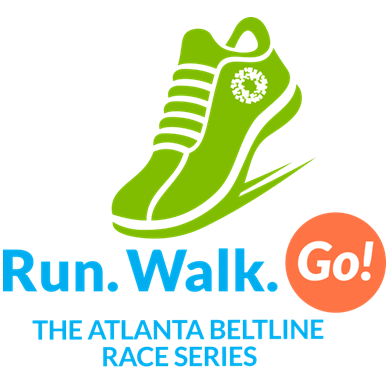 Atlanta BeltLine Westside 5k/8k/13k // Let's Run.Walk.Go!
Awards
Custom awards and prizes for:
Overall M/F

Overall Master's M/F

Overall Grand Master's M/F

Overall Sr. Master's M/F

Top 3 in each of the regular 5 year age groups (10 & Under through 75+)




Awards will be based on chip time.
Sponsors
The Atlanta BeltLine Run.Walk.Go! Race Series is possible thanks to our incredible sponsors:
Gold Sponsors
Silver Sponsors

Bronze Sponsors

Astra Group, Inc.
Children's Healthcare of Atlanta
The Icebox
In-Kind Sponsors
Batdorf & Bronson Coffee Roasters
The Coca-Cola Company
Five Star Championships and Turkey Trot
All registered participants earn free entry into the Five Star Turkey Trot on Thanksgiving Morning, or the Five Star Early Bird on the Saturday before Thanksgiving.

Top finishers qualify for the Five Star 5K Championships to be held on January 2021.
Event Courtesy and Refund Policy
All registrations are final.

There are no refunds, transfers, or deferments.

(Virtual) Event will take place rain or shine

.


Our events are designed to be fun and for the entire family. Persons exhibiting unsportsmanlike conduct will be asked to leave the venue and course immediately and will forfeit registration and participation in the Westside 5K event.
Top teams
Event schedule
July 25 9:00 AM EDT - Warm Up via Instagram live with Madison James
July 25 12:00 PM EDT - Final time to submit times for awards
July 25 2:00 PM EDT - Awards announced via Instagram Live
Contact information
Event contact

Five Star NTP

Email

Phone

+1 770-633-5511

Website