This year:
Each PureKids Triathlon and Duathlon competitor are awarded a Finisher Medal, T-Shirt, a Bathing Cap and a FREE Adventure Bay Pass.
Plaques are awarded to the Top Three finishers in each age category (exception 3-5 age group) Chip timing is available and recorded for all participants.
Pure Flavor will be awarding an amazing prize to each child who finishes all three races!! Prizes will be awarded at our last event Unifor Kids Tri - Tecumseh. We will let everyone know what this prize is well before the season starts.
Mission & Funding
Our mission at the end of each race year is to raise important funds for a local charity at the end of the year. All funding this year will come from registration fee's and Sponsorship fee's. Our focus will be to make a donation to support Kids Sports Windsor and Canadian Mental Health Association Windsor. Please consider a donation to one of our Pure Kids events as we will be making a donation to both these organizations. Applications are available to download or pick up at Subway stores, plus The Running Factory, the YMCA, Windsor Aquatic Centre, plus you can Donate right here on RaceRoster.
While it is our goal each year to keep our registration fee as low as possible we have had to make a change to our registration model.Our events will now be sanctioned events with Triathlon Ontario. Their was a need for change as last year for the first time our insurance provider charged us $3,500 for both days at the Tecumseh Triathlon Weekend. Those charges cannot be absorbed again this year. You may pay a little more to have our events sanctioned, but our insurance cost will drop down to a level that we can still hold our events. We have one of the best kids triathlon events in Ontario each year and that is because we all work very hard to make each child's experience great.
Location:
Lacasse Park
590 Lacasse Blvd.
Windsor, ON N8N 2C1

PureKids Triathlon Events:
Leamington – June 13th, 2020 – Sherk Centre
Windsor – June 21th, 2020 – WFCU Sponsored by Adventure Bay
Tecumseh –August 8th, 2020– Lacasse Park Sponsored by Unifor
Registration:
Please note, there is NO registration day of race. Here are ways you can register.
1.Mail or drop off entry form to:
Pursuit Restorative Therapy Centre
1695 Manning Road #110, Tecumseh, ON N8N 2L9
August 8th
2. Drop off entry form by noon on August 5th
The Running Factory
5480 Wyandotte Street East, Windsor, ON N8S 1L9
3. Race Weekend Registration
5-7 PM@ Lakewood Park [Kids Only]
Riverside Drive & Manning Rd.
Funding:
All funds raised through sponsorship and events goes to help fund two new community organizations at the end of the year. Will release these names as we confirm everything at a later date.
Contact:
John McKibbon
Fitness for Hospice Chairperson
P: 519-965-0274
Don't forget to "Like" our Facebook page @TecumsehTriathlonWeekend
Important Information
*age as of December 31st, 2020
Pledge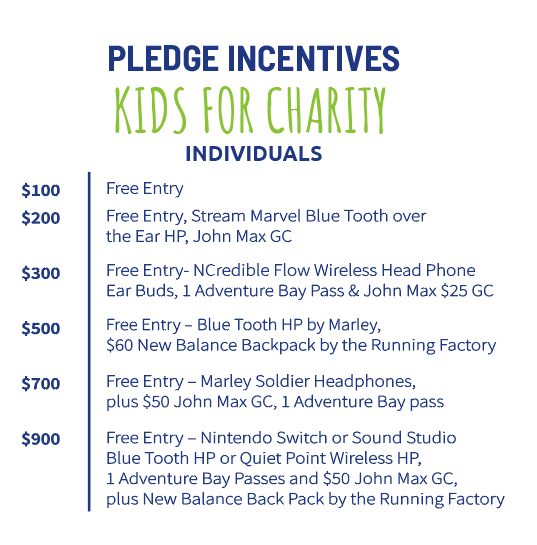 Application
Short Form
Top donors
| No. | Name | Amount |
| --- | --- | --- |
| 1 | Jack Schrey | $108.31 |
| 2 | Michelle McIndoe | $11.70 |
Top fundraisers
| | | | |
| --- | --- | --- | --- |
| 1 | | Joey Schrey | View page |
Event schedule
August 7 5:00 p.m. EDT - Final Registration at Lakewood Park - Start
August 7 7:00 p.m. EDT - Final Registration at Lakewood Park - Finish
August 8 6:30 a.m. EDT - Packet Pick up @ Lacasse Park - Start
August 8 8:00 a.m. EDT - Packet Pick up @ Lacasse Park - Finish
August 8 8:00 a.m. EDT - Pre-Race Instructions
August 8 8:30 a.m. EDT - Race Start (0-5 first)
August 8 10:30 a.m. EDT - Awards Presentation
August 8 11:00 a.m. EDT - Awards Presentation
Contact information
Name

John McKibbon

Email

Phone

519-965-0274/519-735-8994

Website