Pedaling for Hope on the Tanglefoot Trail 2020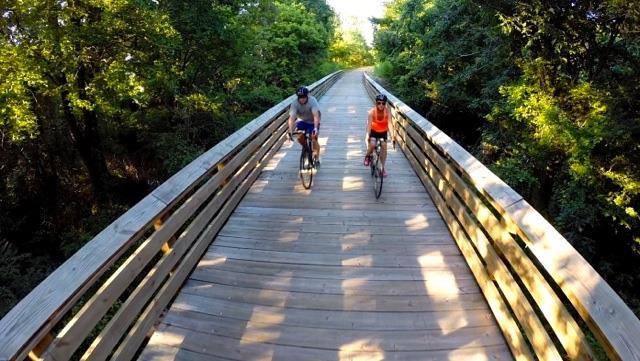 Please register by Friday, June 12th to ensure the right t-shirt size.
*If you register after that date it is not guaranteed you will get the correct shirt size you requested.
Join us for a ride benefiting Regional Rehab Center and the New Albany Main Street Association. We will have 25 mile, 50 mile, and 100 kilometer options. All riders will receive a t-shirt. There will be water and sports drink along the course, and a service vehicle will follow behind. After the ride, we will enjoy food, music, and door prizes.
Location: Registration at the Trail Head in New Albany 100 E. Bankhead St. Participants can park for the event at the Jennie Stephens Smith Library at 219 King Street, New Albany, MS.
For More information call the Regional Rehab Center at (662)842-1891 or New Albany Main Street Association at (662)534-3438
100K Route is optional for participants who want to get off the trail.
Registration fees
---
---
100k "Metric Century" 62.5 miles on the Trail
Closed
---
100k "Metric Century" 62.5 miles off the Trail
Closed
---
---
Contact information
Event contact

Robby Parman

Phone

6628421891