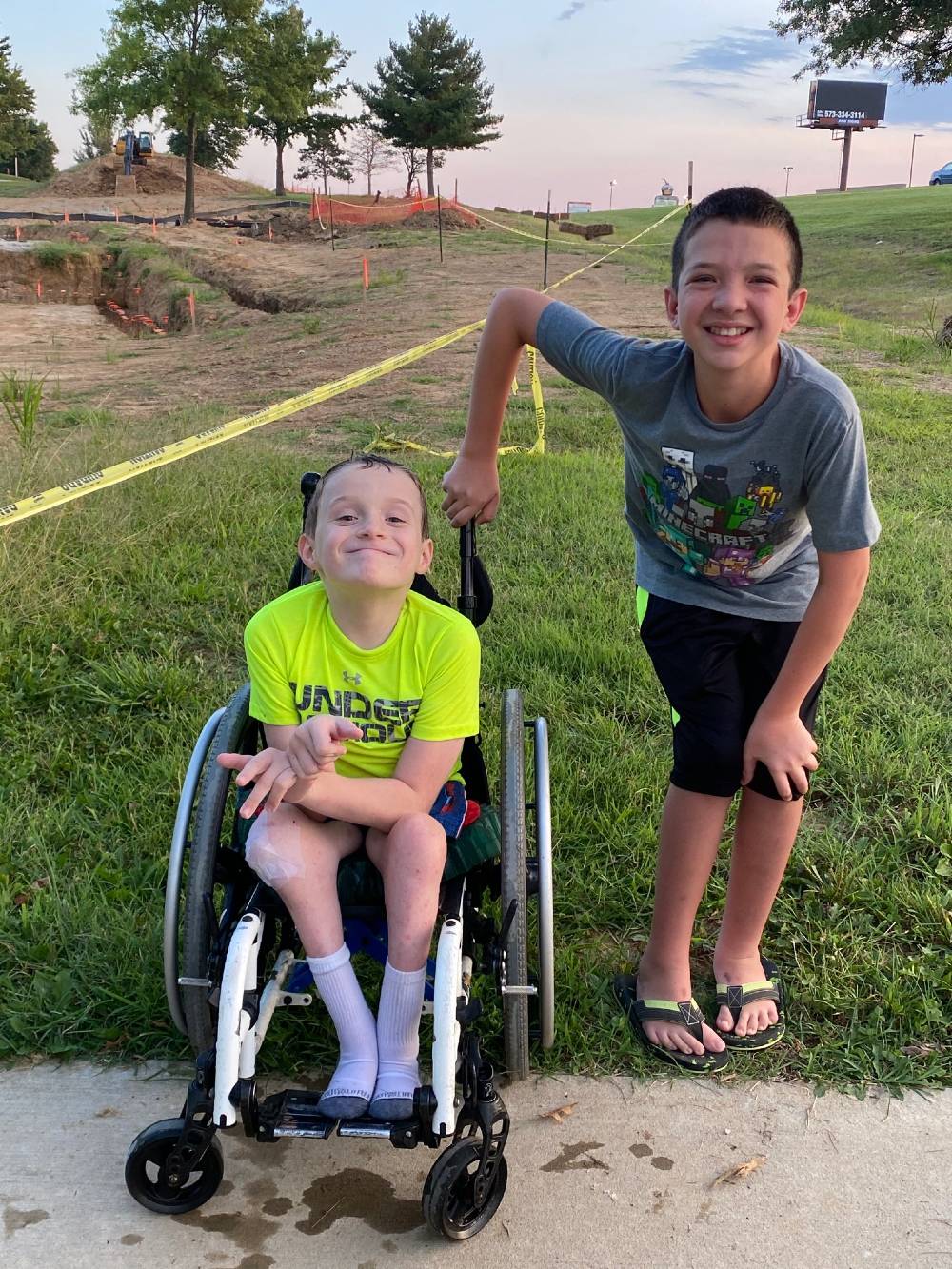 Please join us for our inaugural Let's All Play 5K and 1 Mile Walk to benefit Lucas and Friends Backyard Adventures Playground.
Lucas understands being left out and trying to exist within a world not designed for individuals with disabilities. He watched as everyone in class ran out to recess, except his friend.
That day Lucas chose to make a difference.
Lucas' world is shaped through the lens of autism. Diagnosed at a young age, Lucas strives daily to help others understand the modifications needed to reach his full potential. Confident he could build his friend a playground where they could play together, he started asking questions.
First Lucas asked his mom if he could build a playground. Jennifer, Lucas' mom suggested talking to his teacher. His teacher suggested talking to the principal. His principal suggested talking to the Mayor. Before he knew it, Lucas (a third grader) was standing in front of the Perryville city council asking to build his friend a playground.
As team captain, Lucas thought he was for something similar to a 5k run. Just a few months of fundraising to reach the goal…. little did he know he was in for a marathon.
Never loosing site of the goal, Team Lucas' has raised $435,000. He is now at his Heart Break Hill…. join Lucas for one last push to raise $55,000 and get him to the finish line!
Lucas is challenging you to help him get to the finish line by run, walking, or rolling through your own 5K/1Mile race.
Packet Pickup Information
Packet pickup details are still TBD and will be posted here once available.
Contact information
Name

Jim Vollmer

Email

Phone

636-579-9375