We are excited to offer a brand new venue & race in beautiful Jemseg, home of the Foshay International Equestrian Event on Sunday 13 September. Our race will be a multi-lap route taking in a variety of fun obstacles in a fast, flat field with spectacular views overlooking the St John River and all traffic free.

We will be setting these races up to be fun, fast and suitable for riders and runners of all ability levels from beginners to experts. Both events will offer a variety of natural and man made obstacles. Mountain Bikes and Cyclocross* bikes are welcome but a Mountain Bike or Fat Bike would be advisable due to the rutted field. Each lap is roughly 3.2k.
Race 1 - XCountry Run - 10.00am start - 2 or 3 lap run

Race 2 - Mountain Bike / Cyclocross race - 12.30pm start - 45 minute duration

Combo - take part in both races for a great value day of racing.
* for full disclosure I rode 2 laps of the course on my very old Cyclocross bike and found it tough going due to the rutted / uneven field so that is why I am suggesting a Mountain Bike as a preference.
Did we mention that there will be beer - 1 per adult athlete - thanks to our great sponsor Grimross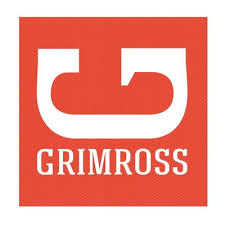 Course breakdown for the run & bike route. Course is a mix of gravel, beach, grass and field.

1) Fast flat easy start.
2) Right turn onto beach section - soft sand onto hard packed sand.
3) Right off beach section onto long fast flowing trail section - roughly 1k.
4) Left turn onto field, slightly rutted and bumpy.
5) Left turn at top of field and head toward the 2 Coffins (easy non technical ride/run through).
6) Big sweeping turn on rutted bumpy ground to take in the 2 tree sections with a wide ramp for ride or run up.
7) Straight toward the water feature - slight incline, easy in and out - water ankle deep.
8) Back on main trail fast, flat and flowing.
9) Easy slalom section.
10) Right toward finish line and 2 surprise obstacles before starting another lap.
Bike Route - I rode the course on Sunday 16 August and I have tried to create a flowing fun course that is non-technical. The main trail is very fast and flowing and the field is quite bumpy. We are aiming to have the field rolled prior to race day to smooth it out a little and have the grass cut. In my opinion a Cyclocross bike is perfect for the main trail as it is so fast but a Mountain Bike would be preferable for the field itself.
Run Route - more of a traditional cross country route than technical single track. Flat as a pancake.
Route may change between now and race day based on weather and field conditions.
In the event of a rise of cases with Covid-19 we will automatically defer you to our 2021 race. Refunds will not be issued as we are incurring expenses for the race well in advance of race day - a partial refund would be an option. Events are subject to sanctioning of the Provincial Sporting Organizations approval of our Operational Plan.
Registration fees
XCountry Race
Closed
Online registration closed
We will offer either a 2 lap or 3 lap race. Each lap is roughly 3.2k

CA$35.00

Early Bird Pricing
---
Mountain Bike Race
Closed
Online registration closed
45 minute race

CA$35.00

Early Bird Pricing
---
Run & Ride Combo
Closed
Online registration closed
Double the fun - take part in our Cross Country Run then jump on your bike and race the Mountain Bike event
---
Event schedule
September 12 6:00 PM ADT - Race Roster Registration closes
September 13 9:00 AM ADT - Runners start to arrive for Cross Country Run
September 13 10:00 AM ADT - Cross Country Run Starts
September 13 11:30 AM ADT - Riders start to arrive for Bike Race
September 13 11:45 AM ADT - Slow Ride through of course
September 13 12:30 PM ADT - Cyclocross / Mountain Bike Race Starts
Contact information
Event contact

Garth Millar

Email

Phone

506 721 1553

Website