Take Your Fitness to the Next Level
Whether you have never run a day in your life or you are looking to set a personal best, you will find a place that fits your needs in our clinic. We offer a variety of distinct levels in each distance with their own progression and goals so that you always feel comfortable and at home in our group.
Inclusive and Inspiring
In this 10-week session you can expect expert coaching which will cover a variety of topics including: running form, strength training, sports nutrition and recovery strategies. At the end of the clinic, we will target an optional goal 5K and 10K event. We encourage participants to run this event as an inspiring way to challenge your fitness and see how your fitness has improved.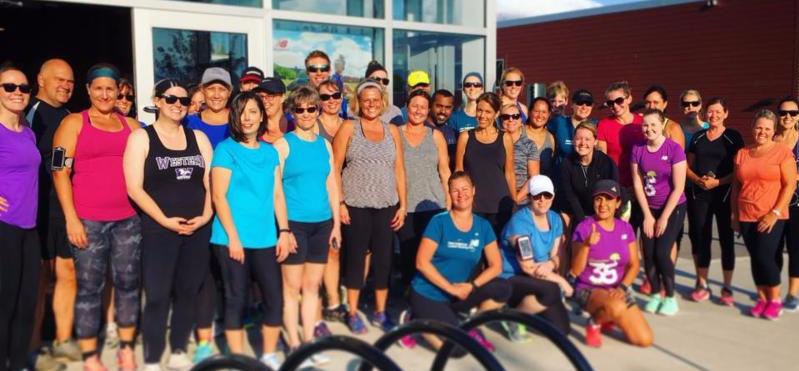 Clinic Instructor
Andrew Baerthel is the founder and director of Yoga One London. He is an experienced Yoga Instructor (E-RYT), Certified Personal Trainer (NASM-CPT), New Balance London Running Coach and an experienced runner who enjoys racing distances between the 5k and the Marathon.
Meeting Times
Our main group run will take place each Wednesday night at 6:00pm. We will send out weekly emails on informative running topics. Instructors will be available after the runs on Wednesday to answer any questions you might have on these topics. Currently we do not plan on having instructional seminars before each run.
We will meet and run from various locations around the city including New Balance London. This information will be provided to you on a weekly basis via email and Strava.
Goal Races
This upcoming clinic group will be training for a 5K & 10K Time Trial which will take place on November 8th 2020 in Springbank Park.
Registration fees
Learn to Run - 5K/10K Clinic
Closed
$40.00

This fee is an annual membership and includes all 3 10-week clinics in 2020. Future dates TBA.

Aug. 15 - Sep. 2
---
What you need:
All you will need to bring is comfortable fitness apparel, a good pair of running shoes and a positive attitude!
Contact information
Event contact

Andrew Baerthel

Email

Phone

+1 519-473-7070