Big South Virtual 5K Give-A-Ways!
FREE Set of Hercules Tires!
To ENTER:
1. Post a picture on Instagram, Twitter or Facebook with your best "strong finish" pose while running/walking the 5K
2. Tag @BigSouth5K AND @HerculesTires in your post
3. Use the #BigSouthVirtual5K hashtag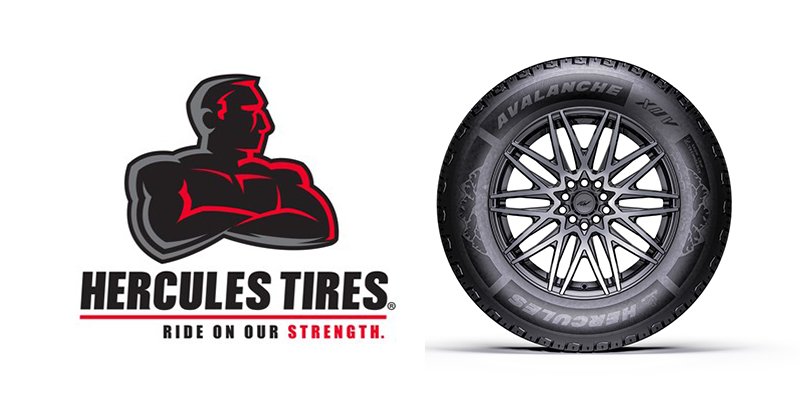 Smart Watch for Android / iOS & Fitness Tracker donated by DKI!
* all registrants are entered to win *
Autographed helmet from a retired NFL Star!
Click the question mark below to "Guess Who" and enter for your chance to win!
Apple iPad donated by Musco Lighting!
* all registrants are entered to win *
Apple Watch donated by Sunbelt Rentals!
* all registrants are entered to win *
Canon PowerShot G9X Mark II courtesy of Canon USA!
* all deluxe package registrants are automatically entered to win *
GIVE-A-WAY RULES & GUIDELINES
HERCULES TIRES BIG SOUTH VIRTUAL 5K ROAD RACE SWEEPSTAKES RULES
ODDS OF WINNING WILL DEPEND ON THE TOTAL NUMBER OF ELIGIBLE
ENTRIES RECEIVED. VOID WHERE PROHIBITED BY LAW.
AFFIDAVIT OF ELIGIBILITY/RELEASE OF LIABILITY/PRIZE ACCEPTANCE AGREEMENT MAY BE REQUIRED.
BY ENTERING THE SWEEPSTAKES, YOU AGREE TO THESE OFFICIAL RULES, WHICH ARE A CONTRACT, SO READ THEM CAREFULLY BEFORE ENTERING. WITHOUT LIMITATION, THIS CONTRACT INCLUDES INDEMNITIES TO THE PROMOTION PARTIES FROM YOU AND A LIMITATION OF YOUR RIGHTS AND REMEDIES.
PROMOTIONAL PERIOD: The Hercules Tires Big South Virtual 5K Road Race Sweepstakes ("Sweepstakes") starts on August 31, 2020 at 9:00 A.M. PM EST and ends on November 15, 2020 at 11:59 PM EST ("Entry Period").
The sponsor of this Sweepstakes is Big South Conference, 7233 Pineville-Matthews Road, Charlotte, North Carolina 28226 ("Sponsor"). The Sweepstakes shall be subject to these Official Rules (which can be found at www.bigsouth5k.com, and by entering, all participants agree to be bound by the terms and conditions herein and the decisions of the Sponsor, including the interpretation of these Official Rules and its exercise and discretion, which will be final and binding in all respects.
ELIGIBILITY: THE SWEEPSTAKES IS OPEN TO legal residents of the Continental United States who are 21 years old or older at the time of entry and who hold a valid driver's license. Officers, directors, employees, independent contractors, representatives and agents and each of their respective immediate families (spouse, child, siblings, parents, grandparents) of Sponsor, respective affiliates, subsidiaries, parent companies, licensors, divisions, distributors, licensees, promotional partners and advertising agencies (collectively, the "Promotion Parties"), and those living in the household of same (whether related or not) are not eligible to enter this Sweepstakes or win any prize. All U.S. Federal, state and local rules and regulations apply. Void outside the Eligibility Area and where prohibited or restricted by law. By entering this Sweepstakes, entrants agree to abide by all terms of these Official Rules.
HOW TO ENTER: Those who register for the Big South 5K conference will automatically be entered into Sweepstakes. To be eligible to win 3rd Prize, (a helmet autographed by a former professional football athlete), participants need to go to https://surveymonkey.com/PDRVNJ9, submit their first and last name and guess the identity of the athlete signing the helmet.
Additionally, entries will be accepted by submission of a postcard containing the name, address, phone number, email address and age of the entrant. Post card entrants will not be included in the third prize drawing.
Limit one (1) entry per person, regardless of method of entry. Multiple entries will be subject to disqualification at Sponsor's discretion. All entries become property of Sponsor and will not be returned or acknowledged.
ONLY ONE (1) ENTRY PER PERSON WILL BE ACCEPTED FOR THIS SWEEPSTAKES.
The Promotion Parties, and any and all internet provider(s), and each of their respective affiliates, subsidiaries, parent corporations and advertising and promotional agencies, and all of their officers, directors, shareholders, employees, independent contractors, representatives and agents (collectively, "Releasees") are not responsible for: any incorrect or inaccurate entry information; human errors; technical malfunctions; failures, omissions, interruptions, deletions or defects of any telephone network, computer online systems, computer equipment, servers, providers network, browsers or software, including without limitation any injury or damage to participant's or any other person's computer equipment or network relating to or resulting from participation in the Sweepstakes; inability to submit an entry via the Entry Method; theft, tampering, destruction, or unauthorized access to, or alteration of, entries; data that is processed late or incorrectly or is incomplete or lost due to telephone, computer or electronic malfunction or traffic congestion on telephone lines or the Internet or any website (including the Entry Method) or for any other reason whatsoever; typographical, printing or other errors; or any combination thereof. Proof of submitting information via the Entry Method is not considered proof of delivery or receipt. Illegible, incomplete and duplicate entries will be disqualified. All entries become the property of the Sponsor and will not be acknowledged or returned. False, fraudulent, or deceptive entries or acts or multiple entry attempts shall render entrants ineligible. By entering the Sweepstakes, entrants affirm that they have read and accepted these Official Rules.
ENTRY INFORMATION: As a condition of entering the Sweepstakes, each winner gives consent for Sponsor to obtain and deliver his/her name, address and other information to third parties for the purpose of administering this Sweepstakes and complying with applicable laws, regulations and rules. Any information entrants provide to Sponsor may be used to communicate with entrant in relation to these Sweepstakes or on a Sweepstakes winner's list. Any entry information collected from the Sweepstakes shall be used only in a manner consistent with the consent given by entrants at the time of the entry, with these Official Rules located at www.bigsouth5k.com and Sponsor's privacy policy which can be accessed at www.bigsouth5k.com.
WINNER SELECTION:
One Prize per Winner. The following prizes will be awarded:
1st Prize (1)- Full set of Hercules rubber tires (APR: $500.00)
2nd Prize (1)- Canon Powershot camera (APR: $429.00)
3rd Prize (1)- Autographed helmet (APR: $1,200.00)
4th Prize (1)- Apple Watch (APR: $279.00)
5th Prize (1)- Smart Watch for Android/iOS & Fitness Tracker (APR: $179.00)
6th Prize (1)- Apple IPad (APR: $329.00)
Total APR: $2916.00
The drawings will take place on November 15, 2020. Winners of Prizes in 1st, 2nd, 4th, 5th and 6th place will be determined by random drawing of all eligible entrants. The winner of the 3rd place prize will be determined by a random drawing of all entrants who correctly guessed the name of the athlete signing the helmet. Winners will be notified by Sponsor within 2 days of winning confirmation. Prizes will be shipped on or about 11/30/20. Sponsor's decisions are and shall be final and binding in all matters relating to this Sweepstakes. If a prize notification or Prize is returned as undeliverable for any reason, the Prize may be awarded to an alternate winner at Sponsor's sole discretion. Prize is not transferable, assignable, or redeemable for cash. No substitution for the Prize by the Winner will be allowed. If necessary, due to unavailability of the Prize for any reason, a prize of comparable value will be awarded at the sole discretion of the Sponsor. An unclaimed and/or unused Prize package will remain the property of Sponsor. ALL PRIZES ARE AWARDED "AS IS" AND WITHOUT LIMITATION, ANY IMPLIED WARRANTY OF MERCHANTABILITY OR FITNESS FOR A PARTICULAR PURPOSE.
All Federal, state and local tax liabilities, if any, are the responsibility of the Winner. Winners of Prizes in excess of $600.00 will receive an IRS Form 1099. Acceptance of the Prize constitutes permission (except where prohibited) for Sponsor and/or its affiliates to use of Winner's name, statements, photographs, video images and biographies for publicity purposes without any limitation or additional compensation.
If you are a Winner of a Prize valued in excess of $600.00, you will be required to complete and return an IRS Form W-9. The Form W-9 will be mailed to you and you will have 72 hours to return the Form in the enclosed postage paid Express Mail envelope. If the executed Form W-9 is not received by Sponsor within 72 hours of your receipt, you will be declared ineligible.
The Winner will not receive cash or any other form of compensation if actual Prize costs are less than the estimate made in these Official Rules. No changes will be made to Prize details once any portion of Prize arrangements have been made. Releasees are not responsible for any cancellations, delays, diversions, or substitutions of any element of Prize.
The odds of winning the Prize depend on and will be determined by the total number of eligible entries received.
GOVERNING LAW/LIMITATIONS ON LIABILITY: The Sweepstakes shall be governed by and construed in accordance with the internal laws of the State of North Carolina, without giving effect to any conflict of law rules or provisions that would cause the application of any other state's laws.
BY ENTERING THE SWEEPSTAKES, ENTRANT AGREES THAT TO THE EXTENT PERMITTED BY APPLICABLE LAW: (1) ANY AND ALL DISPUTES, CLAIMS AND CAUSES OF ACTION ARISING OUT OF OR CONNECTED WITH THE SWEEPSTAKES, OR ANY PRIZE AWARDED, WILL BE RESOLVED INDIVIDUALLY, WITHOUT RESORT TO ANY FORM OF CLASS ACTION; (2) ANY AND ALL CLAIMS, JUDGMENTS AND AWARDS WILL BE LIMITED TO ACTUAL THIRD-PARTY, OUT-OF-POCKET COSTS INCURRED (IF ANY) NOT TO EXCEED FIFTY DOLLARS ($50.00), BUT IN NO EVENT WILL ATTORNEYS' FEES BE AWARDED OR RECOVERABLE; (3) UNDER NO CIRCUMSTANCES WILL ANY ENTRANT BE PERMITTED TO OBTAIN ANY AWARD FOR, AND ENTRANT HEREBY KNOWINGLY AND EXPRESSLY WAIVES ALL RIGHTS TO SEEK, PUNITIVE, INCIDENTAL, CONSEQUENTIAL OR SPECIAL DAMAGES, LOST PROFITS AND/OR ANY OTHER DAMAGES, OTHER THAN ACTUAL OUT OF POCKET EXPENSES NOT TO EXCEED FIFTY DOLLARS ($50.00), AND/OR ANY RIGHTS TO HAVE DAMAGES MULTIPLIED OR OTHERWISE INCREASED; AND (4) ENTRANTS' REMEDIES ARE LIMITED TO A CLAIM FOR MONEY DAMAGES (IF ANY) AND ENTRANT IRREVOCABLY WAIVES ANY RIGHT TO SEEK INJUNCTIVE OR EQUITABLE RELIEF. SOME JURISDICTIONS DO NOT ALLOW THE LIMITATIONS OR EXCLUSION OF LIABILITY, SO THE ABOVE MAY NOT APPLY TO YOU.
Releasees shall not be liable to Winner or any other person for failure to supply the Prize or any part thereof, by reason of any acts of God, any action(s), regulation(s), order(s) or request(s) by any governmental or quasi-governmental entity (whether or not the action(s), regulation(s), order(s) or request(s) prove(s) to be invalid), equipment failure, terrorist acts, earthquake, tsunami, war, fire, flood, explosion, volcanic eruption, unusually severe weather, hurricane, embargo, labor dispute or strike (whether legal or illegal), labor or material shortage, transportation interruption of any kind, work slow-down, civil disturbance, insurrection, riot, or any other cause beyond Releasees' sole control.
DISPUTE RESOLUTION: The parties each agree to finally settle all disputes only through arbitration; provided, however, the Sponsor shall be entitled to seek injunctive or equitable relief in the state and federal courts in Pennsylvania and any other court with jurisdiction over the parties. In arbitration, there is no judge or jury and review is limited. The arbitrator's decision and award is final and binding, with limited exceptions, and judgment on the award may be entered in any court with jurisdiction. The parties agree that, except as set forth above, any claim, suit, action or proceeding arising out of or relating to this Sweepstakes shall be resolved solely by binding arbitration before a sole arbitrator under the streamlined Arbitration Rules Procedures of JAMS Inc. ("JAMS") or any successor to JAMS. In the event JAMS is unwilling or unable to set a hearing date within fourteen (14) days of the filing of a "Demand for Arbitration", then either party can elect to have the arbitration administered by the American Arbitration Association ("AAA") or any other mutually agreeable arbitration administration service. If an in-person hearing is required, then it will take place in Chicago, IL, New York City, NY, Los Angeles, CA, Atlanta, GA or Dallas, TX (whichever is closest to entrant's residence); provided, however, if none of these locations are convenient for the hearing, the parties may mutually agree on an alternative location. The federal or state law that applies to these Official Rules will also apply during the arbitration. Disputes will be arbitrated only on an individual basis and will not be consolidated with any other proceedings that involve any claims or controversy of another party, including any class actions; provided, however, if for any reason any court or arbitrator holds that this restriction is unconscionable or unenforceable, then the agreement to arbitrate doesn't apply and the dispute must be brought in a court of competent jurisdiction in Pennsylvania. Sponsor agrees to pay the administrative and arbitrator's fees in order to conduct the arbitration (but specifically excluding any travel or other costs of entrant to attend the arbitration hearing). Either party may, notwithstanding this provision, bring qualifying claims in small claims court.
GENERAL: By participating in the Sweepstakes, entrants agree to release, discharge and hold harmless the Releasees from and against any and all claims they may have against Releasees for any and all injuries, claims, damages, losses, costs, or liability of any kind due to any injuries, damages or losses to any person (including death) or property of any kind, or expenses of any kind (including without limitation attorneys' fees) resulting in whole or in part, directly or indirectly from acceptance, possession, use, or misuse of the Prize or element thereof, or participation in any Sweepstakes-related activity, or participation in this Sweepstakes. Each entrant further agrees to indemnify and hold harmless the Releasees from and against any and all liability resulting or arising from the Sweepstakes and to release all rights to bring any claim, action or proceeding against Releasees and hereby acknowledge that Releasees have neither made nor are in any manner responsible or liable for any warranties provided exclusively by a supplier that may be sent along with the prize.
If for any reason this Sweepstakes is not capable of running as planned, or if this Sweepstakes or any web site or e-mail address associated therewith (or any portion thereof) becomes corrupted or does not allow the proper execution of the Sweepstakes and processing of entries in accordance with these rules, or if infection by computer virus, bugs, tampering, unauthorized intervention, actions by entrants, fraud, technical failures, or any other causes, in the Sponsor's sole opinion, corrupts or affects the administration, security, fairness, integrity, or proper conduct of this Sweepstakes, the Sponsor reserves the right, at its sole discretion, to disqualify any individual implicated in such action and/or to cancel, terminate, modify, or suspend this Sweepstakes or any portion thereof. In the event this Sweepstakes is cancelled, the Sponsor will conduct a random drawing to award the Prize from among all eligible, non-suspect entries received prior to the time of the action or event warranting such cancellation. ANY ATTEMPT BY AN ENTRANT OR ANY OTHER INDIVIDUAL TO DELIBERATELY DAMAGE ANY WEB SITE OR E-MAIL ADDRESS (INCLUDING THE ENTRY METHOD) OR UNDERMINE THE LEGITIMATE OPERATION OF THE SWEEPSTAKES IS A VIOLATION OF CRIMINAL AND/OR CIVIL LAWS AND SHOULD SUCH AN ATTEMPT BE MADE, THE SPONSOR RESERVES THE RIGHT TO SEEK DAMAGES AND OTHER REMEDIES FROM ANY SUCH PERSON TO THE FULLEST EXTENT PERMITTED BY LAW. If a dispute arises about who submitted an entry to the Entry Method, the entry will be deemed submitted by the authorized account holder of the account entered. The authorized account holder is deemed the natural person who is assigned to an e-mail address by an Internet access provider, service provider, or other online organization that is responsible for assigning e-mail addresses for the domain associated with the submitted e-mail address. A potential winner may be requested to provide Sponsor with proof that the potential winner is the authorized account holder associated with the winning entry and that all eligibility requirements are met.
WINNER LIST/OFFICIAL RULES REQUEST: Winners List will be posted at www.bigsouth5k.com.
MISCELLANEOUS: The invalidity or unenforceability of any provision of these Official Rules or the Affidavit will not affect the validity or enforceability of any other provision. In the event that any provision of the Official Rules or the Affidavit is determined to be invalid or otherwise unenforceable or illegal, the other provisions will remain in effect and will be construed in accordance with their terms as if the invalid or illegal provision were not contained herein. Sponsor's failure to enforce any term of these Official Rules will not constitute a waiver of that provision. When terms such as "may" are used in these Official Rules, Sponsor has sole and absolute discretion. Entrants agree to waive any rights to claim ambiguity of these Official Rules. Headings are solely for convenience of reference and will not be deemed to affect in any manner the meaning or intent of the documents or any provision hereof. In the event there is a discrepancy or inconsistency between disclosures or other statements contained in any Sweepstakes-related materials, privacy policy or terms of use on the Website and/or the terms and conditions of the Official Rules, the Official Rules shall prevail, govern and control and the discrepancy will be resolved in Sponsor's sole and absolute discretion.
Prizes provided courtesy of Sunbelt Rentals, DKI, Canon USA, Mako Medical, Pepsi, Hercules Tires & Rubber Company.
© Big South Conference. All Rights Reserved.