Welcome to the 50th Annual Nova Scotia Marathon.
The Municipality of Barrington welcomes you to the Lobster Capital of Canada! Located on the beautiful south west shore of Nova Scotia, we are Nova Scotia's most scenic run!
Registration
Please note that there will be no race day registration. Registration will close on Saturday July 24th at 7pm.
There will be no early bird registrations for this years race.
Race Kit Pick up
Kits can be picked up at the Sandy Wickens Memorial Arena (12 Park Lane, Barrington)
Saturday July 24th 12:00 pm until 7:00 pm
Sunday July 25th 6:30 am until 7:15 am
Course
Rural setting on a secondary road, some rolling hills, basically flat route.
Start time and location
Full Marathon start time: 7:15am
Half Marathon start time: 7:30am
10K start time: 7:45am
6K start time: 8:00am
12 Park Lane, Barrington NS
Approximately: 43°32'08.3"N 65°35'53.0"W
Finish line location
The finish line is located near 38 Highway 330
Approximately: 43°31'09.5"N 65°36'57.3"W
Shuttle service
There is a free shuttle available to transport runners from the finish line back to the start.
Ages
We follow the guidelines from Athletics Canada for what distances ages can run. Disagreements with this will be assessed on a case by case basis by the Race Director. 902-637-2015 ext 239
6 km - 12 years old
10 km - 14 years old
21.1 km - 16 years old
42.2 km - 18 years old

Certification
The marathon is a Boston Qualifier
The full marathon was measured in 2019. Certification # NS-2019-024-BDC.
The half marathon was measured in 2010. Certification # NS-2010-068-BDC.
The 10 km and 6km are not certified measured distances.
This marathon is part of the Abbott World Marathon Majors and all participants results will be shared to the Wanda Age Group World Rankings. Here is a link for more information: https://www.worldmarathonmajors.com/about/how-it-works/
COVID-19
All participants who register following October 15th take personal responsibility to follow public health regulations in the province of Nova Scotia at the time of the Marathon. If COVID-19 restrictions prevent you from travelling, you will automatically be switched to a virtual option and all swag will be sent to you. No price adjustments or refunds will be issued. If you sign up for a virtual race and switch to the in-person option, you must pay the upgrade fee to the distance chosen.
Swag
Every runner receives a finishers medal.
Shirts
Register by April 8th to be guaranteed your shirt size/style.
After April 8th there will only be unisex performance t-shirts available on a first come first served basis for sizes at registration pick up.
Aid Stations
Aid Stations are located approximately every 3 kilometres throughout the course. Water, Gatorade, cut up oranges, chocolate bars, and first aid supplies are provided at each station.
Special drinks
Runners can place special drinks, gels, etc. in boxes for specific aid stations before the start of the race. The boxes are located at the registration area, there will be labels and markers available. The boxes will be there until 7:00 am
Not available for the 6 km.
Facilities
Change rooms, washrooms, showers and a warm-up area available in the Sandy Wickens Memorial Arena.
Results
Results will be published after the race to Run Nova Scotia, the municipal website, local newspaper, and radio stations. Full marathon results will be forwarded to the Boston organizers, and Abbotts World Marathon Wanda Age Qualifiers, .
Awards and Post Race Reception
Depending on COVID-19 restrictions, the awards will be presented, and a reception will be held at the Sandy Wickens Memorial Arena, Sherose Island, at 12:00pm. Fish chowder, seafood chowder and a cold plate will be served, with pies & ice cream for dessert. Family and friends are welcome to attend the post race reception.
Questions? Contact us at info@seamerun.ca

Race Technology Services Provided By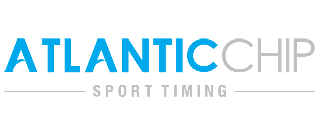 Event schedule
July 24 12:00 PM ADT - Race Kit Pick Up with bib/chip OPENS
July 24 5:00 PM ADT - Spaghetti Supper
July 24 7:00 PM ADT - Race Kit Pick-up CLOSES
July 25 7:15 AM ADT - Full Marathon start
July 25 7:30 AM ADT - Half Marathon start
July 25 7:45 AM ADT - 10 km start
July 25 8:00 AM ADT - 6 km start
July 25 12:00 PM ADT - Post Race Reception & Awards
Contact information
Event contact

Joel d'Entremont

Phone

+1 902-637-2015 ext 239