Welcome to the 50th Annual Nova Scotia Marathon.
The Municipality of Barrington welcomes you to the Lobster Capital of Canada! Located on the beautiful south west shore of Nova Scotia, we are Nova Scotia's most scenic run!
Registration
Please note that there will be no race day registration.
There will be no early bird registrations for this years race.
Race Kit Pick up
A requirement of NS public health protocols is advance race kit pick up times. Please arrange for your race kit to be picked up during the following times: If you are not in the area, but know another runner locally, please reach out to them for assistance.

Friday, July 23, 11am-4pm
Saturday, July 24, 12 noon – 5pm

Race kit pick up is at the Sandy Wickens memorial Arena, 12 Park Lane, Sherose Island, Barrington.
There will be curbside pick up available for participants who are not comfortable coming indoors. There will be signage outside that will indicate a number to text for pick-up.
Course
Rural setting on a secondary road, some rolling hills, basically flat route. There will be ropes placed on the ground with 6 foot spacing marked on the ropes to ensure physical distance.
Start time and location
The following start times are planned to allow the event to meet the outdoor gathering limits for events:
Full Marathon: Start 7am
Half Marathon: Start 7:30am
10K: Start 8:30am
6K: Start 9:00am
12 Park Lane, Barrington NS
Approximately: 43°32'08.3"N 65°35'53.0"W
Participants of the Full and Half Marathon, please arrive before 7am. Half Marathon participants should remain in vehicles until 7:15.

Participants of the 10K and 6K: please enter Sherose Island between 8 - 8:30 to allow for the other races to clear the area. 6K runner please remain in vehicles until 8:45
Please give yourself extra time to arrive at Sherose Island, park, or drop off, and prepare to go to the start area. Please do not begin lining up until 15 minutes before your event start time. Practice distancing and respect others' space. Please use extreme caution when arriving on Sherose Island when there is another race starting, or about to start.
Due to COVID-19 restrictions, there will be no spectators allowed at the start line. Each event ONLY gathers at the start line. Participants will be required to wear a mask at the start line. As the participants cross the start line and further spread out, they can remove their mask. Participants will assign their placement based on self assessment upon entry to the start line. Fastest will be at the start of the wave followed by slowest.
Finish line location
The finish line is located near 38 Highway 330
Approximately: 43°31'09.5"N 65°36'57.3"W
Due to COVID-19 restrictions, there will be no spectators allowed at the finish line. Participants will be required to put their mask on once they cross the finish line once they caught their breath. Participants will not be permitted to gather at the finish line and post race area. At no point shall the gathering at the finish area exceed the Public Health Order outdoor gathering limit.
Shuttle service
There will be NO shuttle available to transport runners from the finish line back to the start this year due to our COVID-19 plan.
Ages
We follow the guidelines from Athletics Canada for what distances ages can run. Disagreements with this will be assessed on a case by case basis by the Race Director. 902-637-2015 ext 239
6 km - 12 years old
10 km - 14 years old
21.1 km - 16 years old
42.2 km - 18 years old

Certification
The marathon is a Boston Qualifier
The full marathon was measured in 2019. Certification # NS-2019-024-BDC.
The half marathon was measured in 2010. Certification # NS-2010-068-BDC.
The 10 km and 6km are not certified measured distances.
This marathon is part of the Abbott World Marathon Majors and all participants results will be shared to the Wanda Age Group World Rankings. Here is a link for more information: https://www.worldmarathonmajors.com/about/how-it-works/
COVID-19
All participants who register following October 15th take personal responsibility to follow public health regulations in the province of Nova Scotia at the time of the Marathon. If COVID-19 restrictions prevent you from travelling, you will automatically be switched to a virtual option and all swag will be sent to you. No price adjustments or refunds will be issued. If you sign up for a virtual race and switch to the in-person option, you must pay the upgrade fee to the distance chosen.
Swag
Every runner receives a finishers medal.
Shirts
Register by April 8th to be guaranteed your shirt size/style.
After April 8th there will only be unisex performance t-shirts available on a first come first served basis for sizes at registration pick up.
Aid Stations
Aid Stations are located approximately every 3 kilometres throughout the course. Water, Gatorade (at some stations), first aid supplies are provided at each station.
Special drinks
Runners can place special drinks, gels, etc. in boxes for specific aid stations before the start of the race. The boxes are located at the registration area, there will be labels and markers available. The boxes will be there until 7:00 am
Not available for the 6 km.
Facilities
Change rooms, washrooms, showers and a warm-up area available in the Sandy Wickens Memorial Arena.
Results
Results will be published after the race to Run Nova Scotia, the municipal website, local newspaper, and radio stations. Full marathon results will be forwarded to the Boston organizers, and Abbotts World Marathon Wanda Age Qualifiers, .
Awards and Post Race Reception
The traditional award reception will not happen this year. This year we will offer takeout only with pre-packaged bags available. The bag will contain sea food chowder, water, and granola bars. People will be able to pick up their medals on a table near the finish line.
Questions? Contact us at info@seamerun.ca

Registration fees
Full Marathon
Closed
Online registration closed
---
Half Marathon
Closed
Online registration closed
---
10 km
Closed
Online registration closed
---
6 km
Closed
Online registration closed
---
Virtual Run All distances
Closed
Online registration closed
Registration includes a bib, shirt, and medal. Shipping cost not included, select shipping method during registration.
---
Half Marathon Waitlist
Closed
Register here if you would like to be put on a waitlist for the Half Marathon.
---
Full Marathon Waitlist
Closed
Please register here if you would like to be waitlisted for the Full Marathon Race.
---
---
Race Technology Services Provided By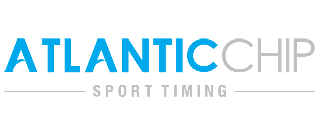 Event schedule
July 23 11:00 AM ADT - Race Kit Pick Up with bib/chip OPENS
July 24 5:00 PM ADT - Race Kit Pick-up CLOSES
July 25 7:00 AM ADT - Full Marathon start
July 25 7:30 AM ADT - Half Marathon start
July 25 8:30 AM ADT - 10 km start
July 25 9:00 AM ADT - 6 km start
July 25 10:30 AM ADT - Chowder pick up
Contact information
Event contact

Joel d'Entremont

Phone

+1 902-637-2015 ext 239
Sponsors
Presenting Sponsor

Stoney Islands Fisheries LTD

Silver Sponsor

Wilson's Shopping Centre LTD
Blue Zone Fishries Limited
Coastal Financial Credit Union

Bronze Sponsor

TREW Massage Therapy
Barrington Passage Pharmacy Ltd. (Pharmasave)
c Stoddart Electrical
Pro Nova Marine

In Kind and below $250

Needs - Barrington Passage
R.I. Smith Lobster Co. Ltd.