This fundraising organization is not currently accepting donations on Race Roster.
Raise money for The Alex Community Health Centre
Since 1973, The Alex has provided thoughtful, comprehensive care to vulnerable Calgarians. With clinical and social components included in almost all of our programs, The Alex tackles tough health and social issues head-on, and our preventative, cost-effective approach saves taxpayer dollars by moving people from poverty to stability and from crisis to wellness.
The Alex serves a community with complex health needs, often the result of issues such as poverty, trauma, homelessness, or addiction. At The Alex whole health is the goal – and you can't be healthy if you are hungry, or isolated, or experiencing mental health struggles.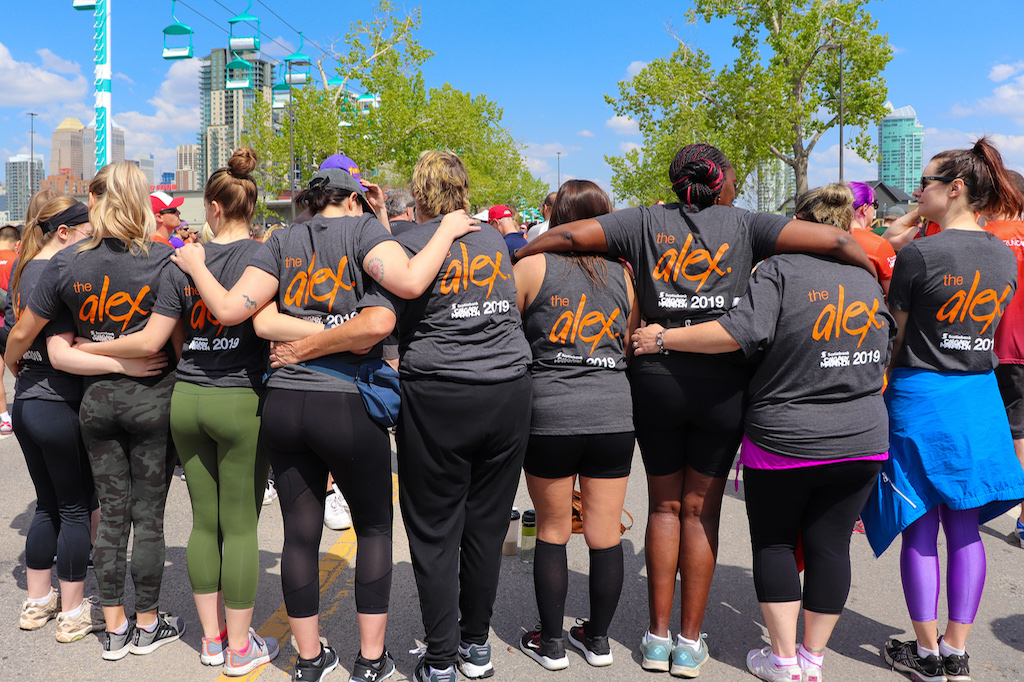 Teams
Click on a team below to make a donation.
Recent donors
Recent donors
Date
Name
Amount

Sep

02

Sarah Bowland

$25.00

Sep

01

Dodi

$25.00

Sep

01

Guy Robillard

$50.00

Sep

01

Anonymous

$150.00

Aug

30

The Alex

$50.00

Aug

26

Donor

$25.00

Aug

26

Holly Anghel

$25.00