Only 2,000 spots available. 800 spots in the half marathon & 1200 spots in the 5K/10K. Register early to avoid disappointment!
Each participant in the 5K, 10K and Half Marathon will receive a top-quality Trucker Hat for 2021. Participants in the kid's race will will receive a cotton T-shirt.
There will be a limited number of washrooms available at the start line, so please use the ones located at the Glenmore Track (hockey arena washrooms oms will also be open)
All races will finish on the track - stick around for the post-race festivities,
2021 -
Please note that we are
closely following the Covid-19 outbreak. Any changes to the race format will be communicated to participants. If refunds must be issued, a full refund will be given if our Hat and medal orders have not been submitted (approx date is May 15 2021). We will also open up registration for the Kid's Races in June 2021 and will only run them if it is safe for all participants. Race and start times are subject to change due to Covid-19 guidelines at the time of our event. We have added HEATS to the event for 2021, please ensure you pick the correct race distance. Heat times and allowable participants are subject to change based on current Covid-19 restrictions.
Start Times
Half Marathon Heat 1- 6:30am - if you plan to walk the course or have a time over 2:30:00 we ask you enter this Heat
Half Marathon Heat 2 - 7:10am
10km - Heat 1 - 8:00am
10km - Heat 2 - 8:30am
5km - Heat 1 - 9:30am
5km - Heat 2 - 10:00am
Kids Races - 10:45am (those in the 100m - 1200m races) (TBD) Race will go on line June 2021 if safe for the kids to race.
We won't be able to serve our Pancake Breakfast at the race site this year, but that doesn't mean you won't get pancakes! Our Stampede Road Race Pancake Breakfast to go will be given to all participants! Stay Tuned for more details!
VIRTUAL OPTION - 2021

If you can't make it to Calgary this year, we invite you to register for the VIRTUAL RACE. Pick your distance, you will be sent a link race week in which you can download your personalized race bib, as well as upload your distance and time for placing. We will mail your shirt and medal to you. You can run the Half Marathon, 10km or 5km distances and upload your time anytime between July 7-11th 6pm.
All Participants will receive a medal!
In support of Can Praxis
NO REFUNDS - unless canceled due to Covid 19
Thank you to our sponsors!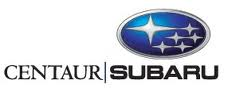 Fee Notes
1. Online registration will close at 11:59pm (MST) on Wednesday, July 1st, 2020
2. An online processing fee will be applied to your online registration into this event.
3. All funds payable in Canadian Dollars.
4. No Refunds will be issued
5. Transfers available up until June 30, 2020 - email info@stampederaodrace.ca to make the change
6. VISA, MC, Amex, and Discover Card accepted
7. Your credit card statement will show a charge from Race Roster or Fast North Corp for your online registration into this event.
Event schedule
July 11 6:30 a.m. MDT - Half Marathon Walkers (2:45 or longer)
July 11 7:20 a.m. MDT - Half Marathon Runners (2:45 or less)
July 11 8:00 a.m. MDT - 10K Race
July 11 8:15 a.m. MDT - 5K Race
July 11 10:00 a.m. MDT - Kids Races
Contact information
Event contact

Michelle

Email

Website