7th Annual Publix Family Fun Day
Playful City 5K/10K
This is the first race in both series.
CLICK HERE TO ENTER THE RACING SERIES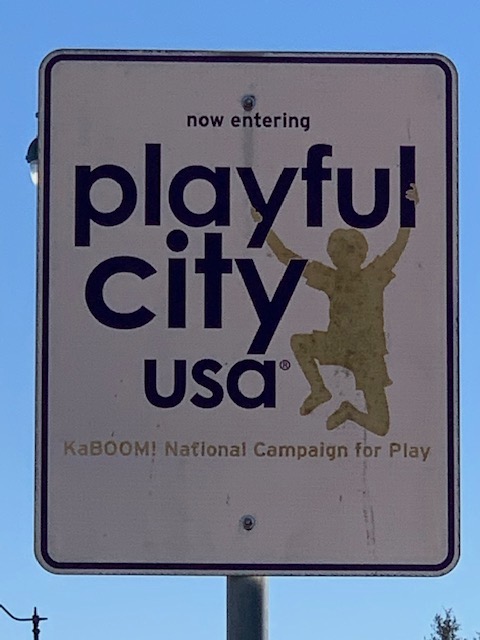 Sunday, May 2, 2021
North Port, FL
Start Times
10K 7:00 AM, 5K 7:15 AM, 1K Walkathon 8:45 AM
Did you know that for five years running, North Port in Sarasota County, has been named a Playful City USA community by the nonprofit KaBOOM!, which works to ensure that children have plenty of places and ways to play. This years theme of the Publix Family Fun Day is going to celebrate this achievement! The 7th Annual Publix Family Fun Day - Playful City 1K/5K/10K will once again be an amazing event for the entire family. There will be a timed 5K and a timed 10K along with a 1K walkathon, and all of it is to raise money for the American Cancer Society. So come on out and help us help them find a cure! A hot breakfast, cold beer, inflatables, music with our official DJ, Bustin Justin, with all the awards you have come to expect from a My Favorite Race Event, race. If you sign up early you will save big bucks on your registration.
Parking
Parking for the event will be in front of the Publix Supermarket, 1251 South Toledo Blade Blvd., North Port, Florida. Parking is free.

Packet PickUp
TBA
In our Race Store, you will be able to purchase additional items to make your Race Day even more memorable.
Fun Day 50/50 Raffle
We have added a Fun Day 50/50 to this event. It is a 50/50 raffle that you enter as often as you like.
On race day we will draw a winner and the winner will receive 1/2 of whatever had been sold!
Raffle Ticket for a chance Run all of
My Favorite Race Events races free in 2022
Kayak Raffle
$10.00 each or 3 tickets for $20.00. An awesome kayak will be raffled off! Tickets are being sold across all of our races. The drawing will be held at the Publix Fall Championships at the Cool Today Park, in North Port, FL on November 13, 2021.
Get reimbursed up to 100% for an additional $3.99 if you can't attend this event for several reasons, including covered injury, illness, traffic accidents, and more.


Terms, conditions, and exclusions apply. Insurance benefits are underwritten by Jefferson Insurance Company. Recommended by AGA Service Company, the licensed producer and administrator of these plans.
RACE REFUND POLICY
Your entry into this race is considered a Charitable Donation. You can cancel your registration online within 15 minutes of registering and receive a full refund. After 15 minutes there are no refunds for any reason! This race has a NO REFUND POLICY. By registering, you are accepting and agreeing to this policy.
Publix Racing Series
THE PUBLIX DISTANCE RACING SERIES
THE PUBLIX 5K RACING SERIES
You train hard, you run hard, you race hard. Join PRS and be part of the Publix Racing Series. There are 2 ways to compete. The distance series or the 5K series. All the membership fees go directly to the prize pool. We are going to do the unthinkable and go 8 runners deep, both male and female and in the 5K Youth Series
Awards include, Asics Shoes, Publix Gift Cards, Fit2Run Gift cards, trophies, and plaques! There is even a race shirt option.
All of the races in our racing series are also in the Zoomers Race Series. The scoring is explained under the scoring tab on the Publix Racing Series entry page!
Registration fees
This is a live 5K timed event.

$25.00

Early Bird Pricing

$30.00

Discounted Registration
---
This is a live 10K timed event.

$40.00

Discounted Pricing

$45.00

Discounted Pricing

Registrants 76 – Sell out
---
Walk to End Cancer Walkathon
Closed
This will be a 1K walkathon.
$25.00

Raise just $50 and get your original $25 automatically refunded!

Jan 29 - May 1
---
Top donors
| No. | Name | Amount |
| --- | --- | --- |
| 1 | Michelle Scott | $107.35 |
| 2 | Tracy Hussey | $107.35 |
| 3 | Joshua Scott | $107.35 |
| 4 | Brenda Parlette | $107.35 |
| 5 | Michele Boethig | $86.05 |
| 6 | Paul Joyce | $54.10 |
| 7 | Bettye BJ Smith | $54.10 |
| 8 | Mindy Boyd | $54.10 |
| 9 | Bettye Smith | $54.10 |
| 10 | Maggie Billings | $27.48 |
Top teams
1

Tracy's Victory & Cure

View page
2

Team Scott

Raised:

$214.70

View page
3

PG runners

Raised:

$86.05

View page
Contact information
Event contact

My Favorite Race Events, Race Director, Tracy Hussey

Phone

941-504-0906

Website