EVENT IS OPEN - Those who "Reserved a Spot" will receive an email from Race Roster. Please follow the prompts.
REGISTER NOW!!
COVID CHANGES: Waves of 40 people at 6:30 a.m., 7:00 a.m., 7:30 a.m. separate transition areas, parking lot is roughly 4 blocks from the start, masks required when not racing, limited finish line food and gathering. Sign up to race with your friends.
We're basaaaccckkkk and ready to provide you with a safe event. Join us on the shores of the Nippersink Lake in Fox Lake, Illinois. Our .5 mile swim includes the world famous 'inflatable ducks' sure to bring a smile as you head back into shore. The bike course (11.5 miles) is a loop with some rollers that might challenge you. The 3.1 mile run is a flat out and back along the multi-use asphalt path within town.
The same but only different. COVID has provided us with many challenges, however, with your help in following masked rules and social distancing we can make this all happen in a safe manner. Transition areas will be sectioned into 40 person corrals with bike racking separation within the corrals. A time trail swim start for each corral will allow for separation in the water as well as land. The finish line will celebrate your finish and accomplishments with limited 'hang out' time and awards to be completed virtually.
A pre-race logistics video will come out race week.
We can't wait to see you all back racing!!
Registration fees
Do all three events - Swim, Bike and Run
Register
---
Relay teams can have 2 or 3 racers doing the triathlon. 1 swimmer, 1 biker, 1 runner
Register
---
Volunteer for the day. Great shirts, food, and LOT OF APPRECIATION after the event.
Register
---
Refund Policy and other Stuff
Check out the refund policy prior to registering. HERE
Fox Lake Sprint Triathlon
Our Inaugural year (2017) was such a hit - we're back for more. Enjoy a swim in the Nippersink Lake, a ride through rolling roads throughout the county and a run down the community multi-use path in Fox Lake.
Time Trial swim start to keep everyone spread out during the lake swim. The bike has a few rollers and 2 quick turns throughout the 12.5 mile course. The run is very flat and fast with the majority of the run on a paved path. Athlete and spectator parking is close to transition.
Enjoy the music at the end of the race with food for all racers. A quick congratulations, drink and food, and a photo. Mingling will be limited and masks required at the finish line.
Race Weekend Schedule
Saturday, June 12 - 10 a.m. - 1p.m. Packet pick up at race site - 77 Nippersink Blvd., Fox Lake
Sunday, June 13
Wave 1 - 5:30 a.m. - Packet Pick up, Chip Distribution, Body Marking
6:10-6:20 - Swim Warm up
6:30 a.m. - BOOM!!! GO!
Wave 2 - 6:15 a.m. - Packet pick up, chip Distribution, Body Marking
6:40-6:50 - Swim Warm up
7:00 a.m. - BOOM!!! GO!
Wave 3 - 6:45 a.m. - Packet pick up, Chip distribution, Body Marking
7:10-7:20 - Swim Warm Up
7:30 a.m. - BOOM!! GO!
Pre Race Packet Pick Up
Packet Pick up is available pre race weekend at our three partner locations:
Link O' Chain Cyclery, Fox Lake - June 10,11,12
Running Depot, Crystal Lake - June 9,10,11
Runners High N' Tri, Arlington Heights - June 9,10,11
Race Site - Saturday, June 12 - 10 a.m. - 1 p.m.
Race Site - Sunday, June 13 - 5:30 a.m.
Course Maps
Transition areas will change prior based on COVID restrictions prior to the race.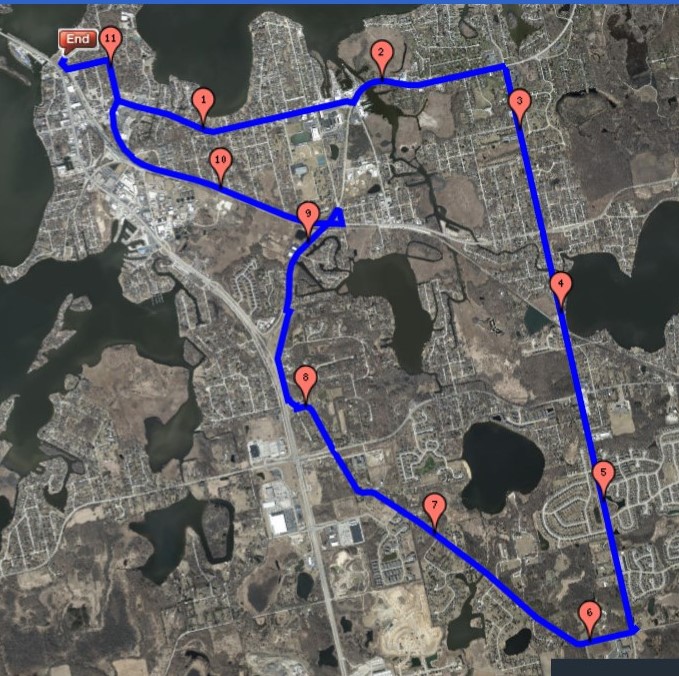 Contact information
Event contact

Trudy Wakeman

Email

Phone

+1 224-629-6197

Website