Good News! Fleet Feet St. Louis & Good News Brewing have partnered to host a series of 5K races centered around two of our favorite activities: running and beer! One Thursday a month from March through October, we will have a professionally timed race on the Katy Trail from Good News Brewing in Defiance, MO. The course will be an out and back on the Katy Trail with an open start line format to allow for social distancing. All registrants 21 & older will receive a free beer from Good News for some post-race refreshment, and Good News will also be offering extended bar hours and an $11 pizza buffet. We also have some sweet swag available for purchase during registration. Space is limited to 150 registrants per race, so sign up now to join us on one (or more!) of our Thirsty Thursday 5Ks!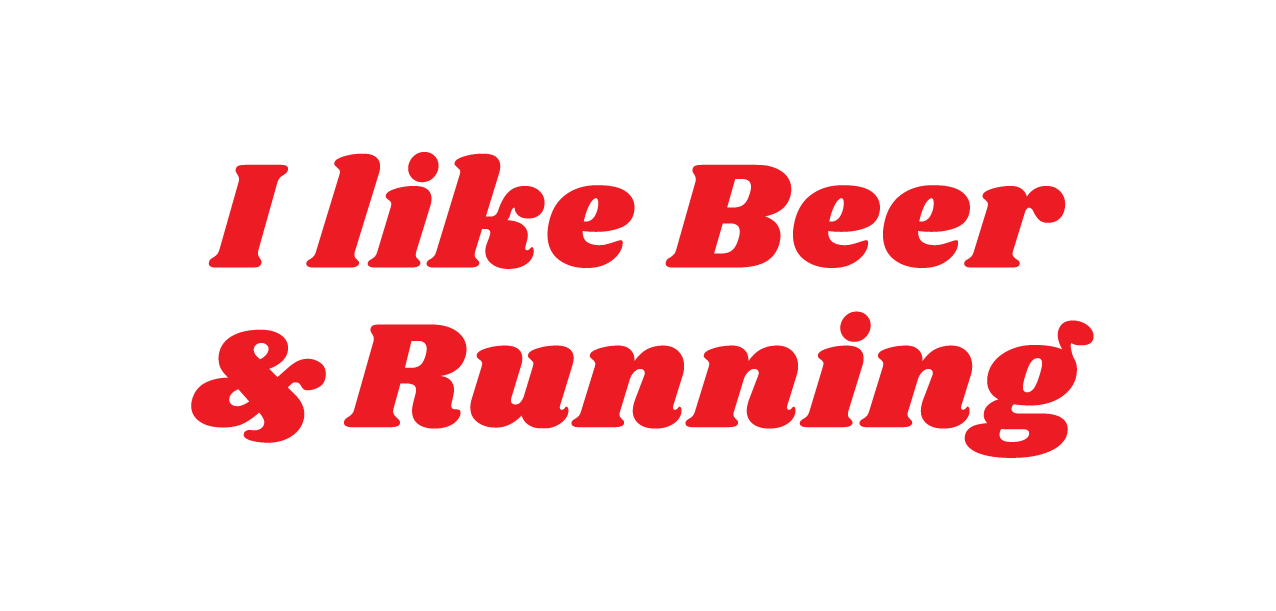 If you like beer, but not running...volunteer! We need a few volunteers at each race date, and if you are interested in volunteering, please email jake@fleetfeetstlouis.com
2021 Race Dates
Races start at 5:30pm, with the start line remaining open until 6:30pm. Participants can start anytime during that 1 hour window.

Thursday, March 25th
Thursday, April 22nd
Thursday, May 20th
Thursday, June 17th
Thursday, July 15th
Thursday, August 19th
Thursday, September 16th
Thursday, October 21st
Registration Fees
Registration is only $20 per race! Registration gets you a bib, chip timing with live results notification text via cell phone, and a free draft beer pour at Good News! Each race date is limited to 150 registrants. All finishers are eligible for end of the year awards. Race shirts and pint glasses are available for purchase. *Note that if you plan to run more than one date, you must register for each date individually.
Swag Purchase
For an additional fee you can purchase a commemorative Thirsty Thursday tee shirt or pint glass! The shirt is an incredibly comfortable shirt featuring a blend that is 65% polyester and 35% combed ring-spun cotton. Unisex sizing. Shirts are $15 and pint glasses are $7.5.
Location & Course
The race will start and finish at Good News Brewing in Defiance, MO. The course will run north/east on the Katy Trail to the turnaround and return to finish near the Good News parking lot. Enjoy the atmosphere of Good News Brewing's great patio while enjoying your free beverage.
Packet Pickup Info
Race bibs and any purchased swag will be distributed beginning at 4:30pm at each of the race dates. Visit the Fleet Feet tent to get your bib. If you register for more than one of our dates, please note that you will need to get a new bib number for each race.
Results and Awards
All participants who provide a cell phone number during registration will receive a results text shortly after finishing. We will not have awards for each individual race, but will keep a yearly leaderboard, and after the October race, we will award $25 gift cards to Fleet Feet or Good News to the top 5 male and female times throughout the year. *Only 1 gift card per person, even if that person has more than 1 top 5 time.
Risk Free Registration Policy
Register risk free! If for any reason we are unable to hold any of the race dates, we will give all participants for that race date the option to transfer to another date (if spots are available) or get a refund for their race fee. Individuals can request a refund or transfer if they are unable to make it, as long as they give notice by 12pm the day before the event. *Swag purchases are non-refundable, but participants will still be able to get any swag purchased.
Event Policies & FAQs
Face coverings & social distancing - We encourage all participants to follow the guidelines of the local health department at the time of each event. Since this is a monthly series, things may change throughout the year. When not running, we advise all participants to be wearing face coverings when interacting with other participants, volunteers and staff and to practice social distancing as much as possible. While enjoying the post-race at Good News, we ask that you follow any guidelines they have set.
Will there be on course aid stations? No. We will not be providing any on course fluids or aid. Please plan on carrying any of your hydration and nutritional needs on your own.
Will there be on course support? We will have a volunteer at the turnaround from 5:30pm-7:30pm to ensure all runners turn in the correct spot.
Are dogs allowed at the event? Well behaved dogs are allowed at the brewery and in the area, but we do not allow dogs to run on the race course.
Will you hold the event if it rains? Safety of participants and volunteers is our number one priority. We will hold the event in rain, as long as the weather is not severe and a risk to the safety of participants and volunteers. In the event of a race cancellation, all participants registered for that date will receive both a text and email notification.
What if I have a positive Covid-19 test, show symptoms of Covid-19 or have been exposed to someone who has tested positive in the last 14 days? Please do not attend if you have tested positive for Covid-19, show symptoms or have been exposed to someone who has tested positive for Covid-19. If you cannot attend due to Covid-19, we will transfer you to another race date or provide a refund (less processing fees).
Contact information
Event contact

Jake Goldsborough, Fleet Feet St. Louis