United Way of St. Charles 5K Bridge Run/Walk -
VIRTUAL EVENT - 2021

Presented by: Shell Norco
Co-Presented by: Valero St. Charles Refinery
The United Way of St. Charles 5K Bridge Run traditionally is a 5K race that crosses the Hale Boggs Bridge in Luling, LA. The United Way of St. Charles 5K Bridge Run is a local race that raises awareness and funds for the United Way of St. Charles. We made the hard decision to host a virtual 5K race this year due to COVID restrictions. We would like to provide an avenue for all runners and walkers to continue their fitness routine and virtually participate until we can run across the Bridge again.
REGISTRATION OPEN UNTIL MAY 7th
Registration fees
5K VIRTUAL Run / Walk - Adult
Closed
$20.00

Virtual 5K ( OPEN)

Mar 1 - May 7
---
5K VIRTUAL Run / Walk - Senior 65+
Closed
---
5K VIRTUAL Run / Walk - Child 17 & Under
Closed
$15.00

Virtual 5K - Youth

Mar 1 - May 7
---
Sponsors
Presenting Sponsor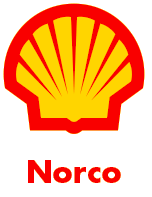 Co-Presenting Sponsor
Event Information / Details:
Date / Time: VIRTUAL 5K Event
Registration open through May 7th
Register and complete a 5K Distance Run or Walk on your own site, course, schedule between now and May 10th
Reminder, This is a virtual 5K, there is no set date for. You run or walk a 5K distance on any date prior to May 10th. Locationof your choice.
RESULTS, scroll down to see Results upload link
A 5K is 3.107 miles in length.
Each participant will receive a commemorative United Way Bridge 5K Run/Walk T-Shirt, a custom finisher medallion and Bib number.
Packet pickup ( T-Shirt, Bib, Medallion ) * TWO OPTIONS
Please scroll down page to review
1. In person pickup dates and times posted below
2. Shipping Option ( T-Shirt, Bib, Medallion ) is available: $6.00 per entrant, domestic USA shipping only, details posted below
THANK YOU FOR SUPPORTING THE UNITED WAY OF ST. CHARLES
Entry fees:
$20.00 - Open 5K VIrtual Division ( Age 18-64 )
$15.00 - Senior 5K Virtual Division ( Age 65-over )
$15.00 - Youth 5K Virtual Division ( Age 17-under )
Packet Pickup Information
Packet pickup information ( Race bib number, T-Shirt, Medallion )
Individual entrants in person packet pickup is scheduled for the following dates and times:
Saturday, May 8th: 4:00 pm - 6:00 pm
Monday May 10th, Tuesday May 11th, Wednesday May 12th: 9:00 am - 3:00 pm
Where: United Way of St. Charles Office, 13207 River Road, Luling, La. 70070
You may pickup packets for others
Individual entrants that registered and paid for packet to be mailed out, please note that packets are scheduled to be shipped out Friday, May 7th * Please allow 1-2 weeks to receive
Entrants that signed up through their Company.
Your company representative will be picking up and/or receiving all company/ team packets. Your packet will not be among the individual entrants packets.
Should you have any questions please contact Chuck George ( Race Director ) Chuck@NOLArunning.com or 504-884-7565
THANK YOU for your patience and understanding and especially for your support of the United Way of St. Charles
Contact information
Event contact

Chuck George

Email

Phone

+1 504-884-7565

Website