The Spring Thaw celebrates 28 years! Join us virtually for Spring Thaw 2021 and get the whole family involved!
Participants have their choice of a 5km Run/Walk and Kid's Race options of Kid's 1km and Kid's 200m Dash! Each race kit will come with a medal, bib number, and $5 Tim Horton's Gift Card.
Race packet pickup will take place May 1st-7th from Running Factory Walker and Wyandotte locations.
Virtual Race Weekend will take at the location and time of your choosing July 10th-11th, 2021! We encourage finishers to post pictures of their journey and share with the community to celebrate!
All proceeds to benefit Hospice of Windsor.
BROWSERS: GOOGLE CHROME, FIREFOX, SAFARI
Registration fees
78 spots remaining
5K Run/Walk
55 spots remaining
Registration closes in 2 months 15 days
Now registering Feb. 22 – Jul. 8

Register
---
Kids 1K/Dash
23 spots remaining
Registration closes in 2 months 15 days
Now registering Feb. 22 – Jul. 8

Register
---
Race Kit Pick-Up
Race Kit Pick-Up and In-person registration will take place July 5th-9th, 2021:
Running Factory - Wyandotte (5480 Wyandotte St. E, Windsor, ON N8S 1L9) Mon-Wed 10 am-6 pm, Thur-Fri 10 am - 8 pm, Sat 10 am to 5 pm & Sun 11 am - 4 pm.
Running Factory - Walker (4115 Walker Rd, Windsor, ON N8W 3T6) Mon- Fri 10 am-8 pm, Sat 10 am to 5 pm & Sun 11 am - 4 pm.
If you would like your race kit mailed please e-mail info@runningfactory.com
**Race kits will be mailed in Canada only. Additional charges may apply**
Course Map
This virtual race option gives you the opportunity to complete your Spring Thaw distance anywhere you choose May 7th-9th! For those who would like to use the Spring Thaw course, we have kept the map attached to use at your convenience!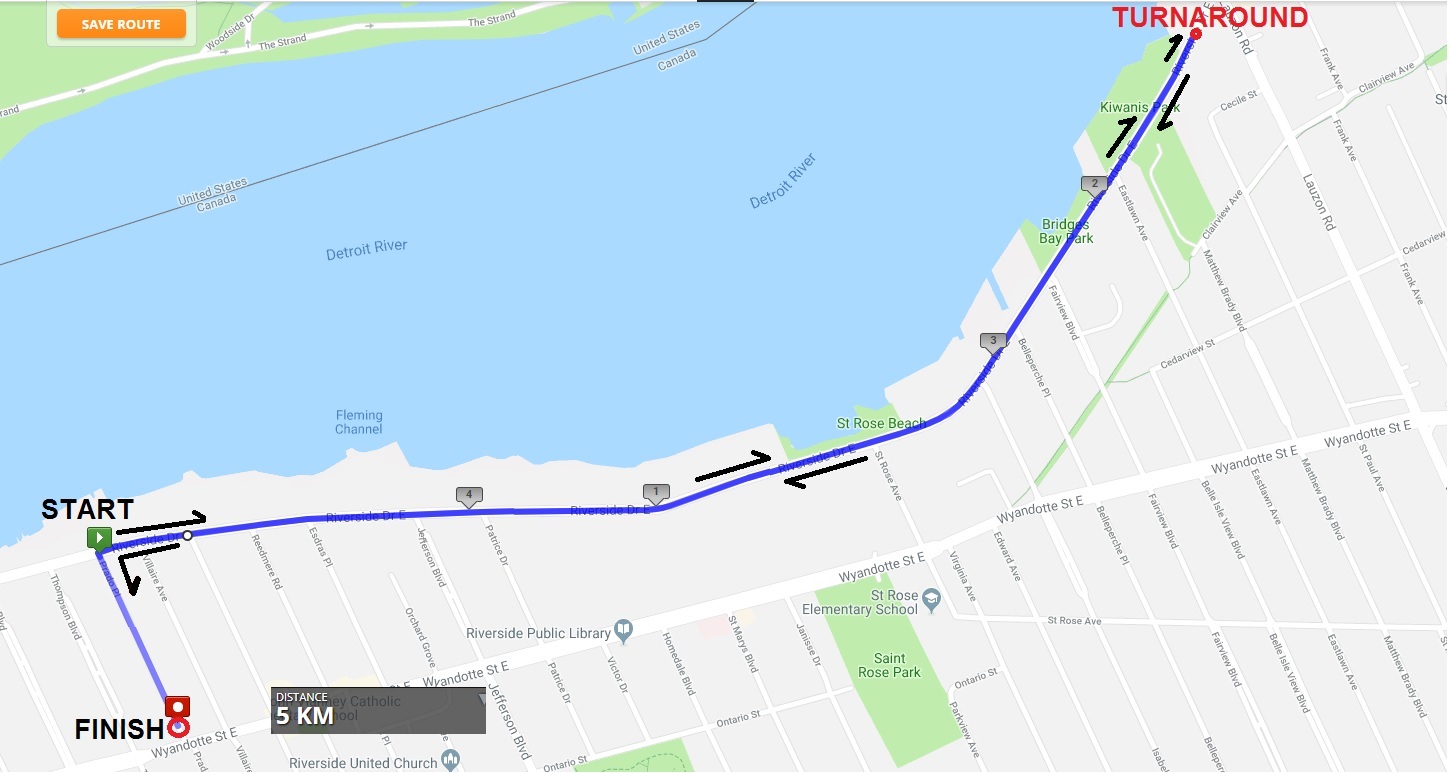 Pledge Incentives
$50 Free Entry
$150 Free Entry & $25 RF Gift Card
$300 Free Entry & Tim Horton's Gift Basket
Keep in mind if you are collecting pledges, please register on-line to secure your Swag.
Any pledges collected in person could be brought to the store at Packet pick-up. Pledges raised that are eligible for free entry will receive refund upon handing in pledges.
Charity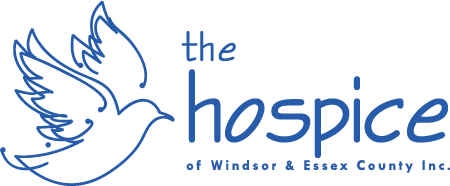 About Hospice - Leadership & Innovation in Compassionate Care
We are pleased to be teaming up with Fitness for Hospice as the official Charity Sponsor of the Spring Thaw 5km .The Hospice of Windsor and Essex County Inc. is Canada's first community-based village concept which has a team of dedicated professional staff and volunteers that provide the very best patient care programs and services to patients and their families both on-site and throughout Windsor and Essex County.
The Hospice stands as a symbol of hope as it delivers compassion through support, education and empowerment while providing quality of life.
These programs and services are offered at no cost... which is where you come in.
It is through fundraising events such as this and the generosity of our community through donations, pledges and participation which allows The Hospice to continue to offer all that they do - FREE OF CHARGE.
Thank you for your support!
Contact information
Event contact

The Running Factory

Email

Phone

+1 519-945-3786

Website