NorCalUltras
Presents
You'll want to know how it is we have a bridge that disappears. In 1851, with nothing to show for a year's effort but a small bag of sparkly dust he told people was gold but was just sparkly dust, Jubal Plot gave up. He waded out into the American River just west of Hastings Creek firmly of a mind to float himself into oblivion. The river thought otherwise and ran him noggin-first into the leftmost abutment of the bridge the Rotarians had just built near Salmon Falls. Now, there's never been anything in this world sturdier or more likely to knock some sense into you than a Rotarian-built bridge, be it wood, stone or even some manner of alloy. In our case, Jubal's head got dented by a stone bridge, ruining his poetic homage to Bill Shakespeare's Ophelia. He paddled to the river's edge, muttered a curse on that bridge and any who crossed it, then collapsed in a concussed heap. Some hours later he woke to a powerful headache and a couple gold nuggets just a-settin' there. Temporarily wealthy, he got liquored up and became a dentist. He forgot all about his curse and, as the story goes, this made the disappear. It also remained exceptionally sturdy, enough that it occasionally reappears, which is how come it's called the Ghost Bridge. Only it's not a ghost bridge, it is just really well built.
Actually, none of that is true. We had a Moose Lodge neighbor once who built a serviceable gazebo in his backyard, and an uncle in the Odd Fellows who was very handy with a fence post auger, but that's about it as far as fraternal orders and construction goes. The bridge is concrete, not stone, and it was built in 1929, before the Folsom Dam. It is usually under rather a lot of water except when the reservoir is low enough to reveal it. This is all interesting, but the Jubal's story feels like it should be true. And the curse would help explain why we can't get any two measurements of OUR NEW RACE COURSE* to agree, leaving us firmly uncertain about whether it's 14 miles, 15, or just a shade under. Seriously, we sent out everybody we know with a GPS and checked all the trail maps, and all we can say with any confidence is that it's more than 14, probably between 14.5 and 15, and almost certainly not more than 15. It's your chance to go old school. Embrace the ambiguity, we say! Don't sweat the decimals.
*WE'RE HAVING A RACE.
OUTDOORS ON A TRAIL AND EVERYTHING.
We can return to racing safely and responsibly.
When
Saturday, April 3, 2021
(RAIN OR SHINE!!!)
Where
Beautiful 14-ish miles point-to-point on the trails to see the Old Salmon Falls Bridge! (before it vanishes again!)
Start: Brown's Ravine Folsom Lake SRA
Finish: Salmon Falls Bridge Parking Lot
Parking and Shuttle Options
You may park your car at Brown's Ravine. This is a CA State Parks Recreation Area that requires a $12 daily use fee OR use your CA State Parks Poppy Pass. Parking your car at the start means that you need to arrange a ride back from the finish to the start OR sign up when you register to take the shuttle for an additional $15.
You may get dropped off at the start and picked up at the finish in the Skunk Hollow Parking Lot.
Please follow all parking monitor directions.
Wave Start Times
7:00 A.M. - Wave 1
7:30 A.M. - Wave 2
8:00 A.M. - Wave 3
8:30 A.M. - Wave 4
9:00 A.M. - Wave 5
*Waves are assigned by race management. You will receive your wave start time March 31st.
**Per our permit protocols, you can NOT change waves.
***You MUST be able to execute an 18:30 minute per mile pace to complete the course.
Pace Chart
Race Day Pick Up
Race Day Only.
Please arrive no more than 40 minutes prior to your start time. This is for your safety and others and helps us keep our runners physically distant.
You will receive your bib at the start line. Your NorCalUltras swag bag will be picked up at the finish line.
All participants will have a contactless temperature check before receiving their bib.
Anyone with a temperature above 100.4 degrees will not be allowed in the race.
Participants agree NOT to attend the event if they display any COVID-19 symptoms within 14 days of the event.
Symptoms include: fever, cough, difficulty breathing, headache, body aches, loss of taste, sore throat, runny nose, nausea/vomiting, and diarrhea.
Please click here to see our 2.5 minute video of our safety protocols in action at the NorCalUltras Frosty Run.
Masks or buffs are required before and after the race. Thank you for your cooperation.
Entry Fees
$80 (A portion of your entry fee goes to support Fit For Girls)
-- Registration closes March 31st at 11:59 PM --
--- There will be no Race Day Registration ---
Entry includes
NorCalUltras Goody Swag Bag filled with GU Energy Products
CRAFT Technical Race Shirt
CRAFT 15% off coupon for one full priced item
Finisher Stone Coaster
Reusable Water Bottle
GU Nutrition on Course
B-tag timing
Baja Fresh Burrito/Chips/Salsa Box to Go
Fruit and assorted beverages
Insane Prizes!
All runners are eligible to win!
Your bib number will be entered in to a random drawing.
Winners will be announced after the race or wave (if applicable).
Two lucky winners will receive a TheraGun
Fleet Feet
One lucky winner per wave will receive a $20 Gift Card to Fleet Feet
Ghost Selfie Course Contest!
Keep your eyes peeled after mile 10! If you spot a ghost, it's for real! (kidding but not!) Take a selfie with the ghost AND tag the following: @norcalultras @rypwear @guenergy
Our friends at GU will pick at random 5 lucky winners to receive a sweet prize!
BOO!!!!!!
Race Beneficiary
A portion of your entry fee goes to support Fit for Girls. Read about this great organization.
Course
Beautiful 14 ish? miles on single track technical trails, with breath taking views to the Old Salmon Falls Bridge!
Course will be marked with orange ribbon.
The course goes up, it goes down and is sometimes flat for 14ish miles. Embrace the ambiguity!
* No dogs or any animals allowed on the premise/course *
** Jogging strollers (or any strollers) are not allowed on the course **
Click here for the course map.
Aid Station
There will be (1) aid station located at New York Creek at ~mile 6.6
We will supply the following GU Energy products:
• GU Roctane Energy Drink (Strawberry Hibiscus)
• GU Energy and Liquid Gels - Assorted Flavors (Caffeinated and Non-Caffeinated)
• GU Energy Chews
• GU Roctane Electrolyte Capsules
• Water and Coke
Aid Station Safety
Please use your buff or face covering when entering and exiting the aid station.
Volunteers will be serving you wearing masks and gloves.
We will be directing you in and out of the aid station to maintain 6 feet of physical distancing and avoiding any groups.
Drop Bags
Drop bags will be provided at race check in if you wish to send some warm clothing for the finish line.
Timing
Each runner will be chip timed.
Wave Starts
Runners will be corralled in groups of ~80 – 6 feet apart. We require you have a face covering (buff) while you are at the start line. We do not require you race with your buff on, but do ask you to be conscientious of other runners and you place your buff on when using the aid station.
Overall Awards
1st, 2nd, 3rd Female/Male will be based on chip time.
*If you are competing for an overall award, you must be in Wave 1.
Spectators
At this time, due to our safety restrictions and protocols with our participant numbers, we are unable to host spectators. We appreciate your cooperation.
Portables and Touchless Hand Sanitizer Stations
Portables will be available at the start/finish. Please separate yourselves 6 feet from the next runner in line.
Touchless hand sanitizer stations will be amongst the portables and the start/finish area.
Medical
Medical personnel will be located at the start/finish.
Finish Line Eats
Baja Fresh Burrito Box
Fruit
Water & assorted beverages
GU Roctane Protein Recovery Drink- Chocolate Smoothie
Need a Getaway? A Hotel Room instead of your house?
Enjoy a stay at the Lake Natoma Inn located in the Historic Folsom District for $99/night!! Rate expires on 3/31/21.
Lake Natoma Inn
702 Gold Lake Drive
Folsom, CA 95630
(916) 932-2751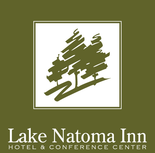 ---
Registration fees
Ghost Bridge Entry
Closed
Wave starts to be determined by est. finish time. A portion of the entry will be donated to Fit for Girls.
---
Event schedule
March 29 8:00 PM PDT - Registration Closes
April 3 6:15 AM PDT - Packet Pick Up - Wave 1
April 3 6:45 AM PDT - Packet Pick Up - Wave 2
April 3 6:50 AM PDT - Wave 1 - Startline Line Up
April 3 7:00 AM PDT - Wave 1 Start
April 3 7:15 AM PDT - Packet Pick Up - Wave 3
April 3 7:20 AM PDT - Wave 2 - Startline Line Up
April 3 7:30 AM PDT - Wave 2 Start
April 3 7:45 AM PDT - Packet Pick Up - Wave 4
April 3 7:50 AM PDT - Wave 3 - Startline Line Up
April 3 8:00 AM PDT - Wave 3 Start
April 3 8:15 AM PDT - Packet Pick Up - Wave 5
April 3 8:20 AM PDT - Wave 4 - Startline Line Up
April 3 8:30 AM PDT - Wave 4 Start
April 3 8:50 AM PDT - Wave 5 - Startline Line Up
April 3 9:00 AM PDT - Wave 5 Start
Contact information
Event contact

NorCalUltras

Email

Website