17th Annual Pink Ribbon 5k Run/Walk
Saturday, July 17, 2021
IN-PERSON and VIRTUAL!
The Pink Ribbon 5k Run/Walk will hold our 17th Annual Sisters By Choice (SBC) fundraising event. You will have the option of participating in person or virtually. In person participation will be at Piedmont Park on Saturday, July 17th starting at 8am. Virtual participation can be conduct at YOUR own location between July 16th and July 18th. 100% of the proceeds from the event will still go towards the operational cost of Sisters By Choice Mobile Breast Clinic.
Sisters By Choice has been on the forefront of addressing disparity surrounding breast cancer. Each year, we provide at least 1,000 free breast health services that include mammograms, breast exams, breast biopsies, and sonograms, to uninsured, underinsured, and homeless women and men.
IMPORTANT DATES TO REMEMBER
April 12 - Registration Begins

$40 fee Before July 1st

$45 fee After July 1st and Onsite

(Children 6 & under - FREE)

July 11 - Pink Ribbon 5K Run/Walk Kick Off

July 16 thru 18 - VIRTUAL Pink Ribbon 5k Run/Walk

July 17 - IN PERSON Pink Ribbon 5K Run/Walk at 8:30am
Race Day Registration
Due to Covid-19, NO race day registration
Register online April 12th - July 11th
Event Address
Piedmont Park
1320 Monroe Drive NE
Atlanta, Ga 30306
In Person Run/Walk
Once registered, you will receive a registration confirmation email.
All in attendance are expected to comply with the following policies. Sisters By Choice reserves the right to ask any attendee to leave the venue should they not comply.

Scheduled start time, 50 runners per wave, every 5 minutes
Mask worn at all times (including warmup) but can be removed while participating in the event but must be put back on immediately after crossing the finish line
Temperature checks upon entering the venue
Hydration will be provided
Social distancing of 6 feet practiced throughout the venue
Virtual Run/Walk
Once registered, you will receive a registration confirmation email.

Virtual run/walk in a safe social distance on July 17th.

Use a running/walking tracking app via smartphone or a smartwatch to track your progress while on your run/walk July 17th. Some popular tracking apps are Runkeeper, Map My Run, and Strava. Take a screenshot of your distance and finish time once you complete the run/walk.

Trek Around A Track 12.5 times ~5k

5,500 Steps ~ 5k

Once you have completed your 5K, access the results page here: https://results.raceroster.com/results/55bms7m29uxtjq39

Upload a photo of your results to show proof of your finish time. The photo can be:

Screenshot of your preferred tracking app via smartphone, or smart watch

Photo of your smartwatch displaying your results

Upload photos of you and/or your team to Facebook, Instagram and Twitter using the hashtag #PRRW2021 and #PinkRibbonRunWalk2021
T-Shirts
T-Shirt will be shipped prior to day of the event.
Participants Letter
Team Captain Intro letter
Social Media Ideas
Virtual Fundraising Ideas
How to Raise $500 in 10 Days

THE FIRST 100 PEOPLE TO CROSS THE FINISH LINE WILL RECEIVE A MEDAL!
SISTERS BY CHOICE MOBILE BREAST CLINIC
All proceeds from the 5K Run-Walk help the operational costs of the Sisters By Choice's Mobile Breast Clinic. The full service breast clinic travels throughout the state of Georgia to provide women and men who are uninsured, under-insured and medically under-served FREE access to quality breast care. The mobile breast clinic is a state-of-the art facility unlike anything else in Georgia.
For sponsorship or exhibitor opportunities, please contact info@sistersbychoice.org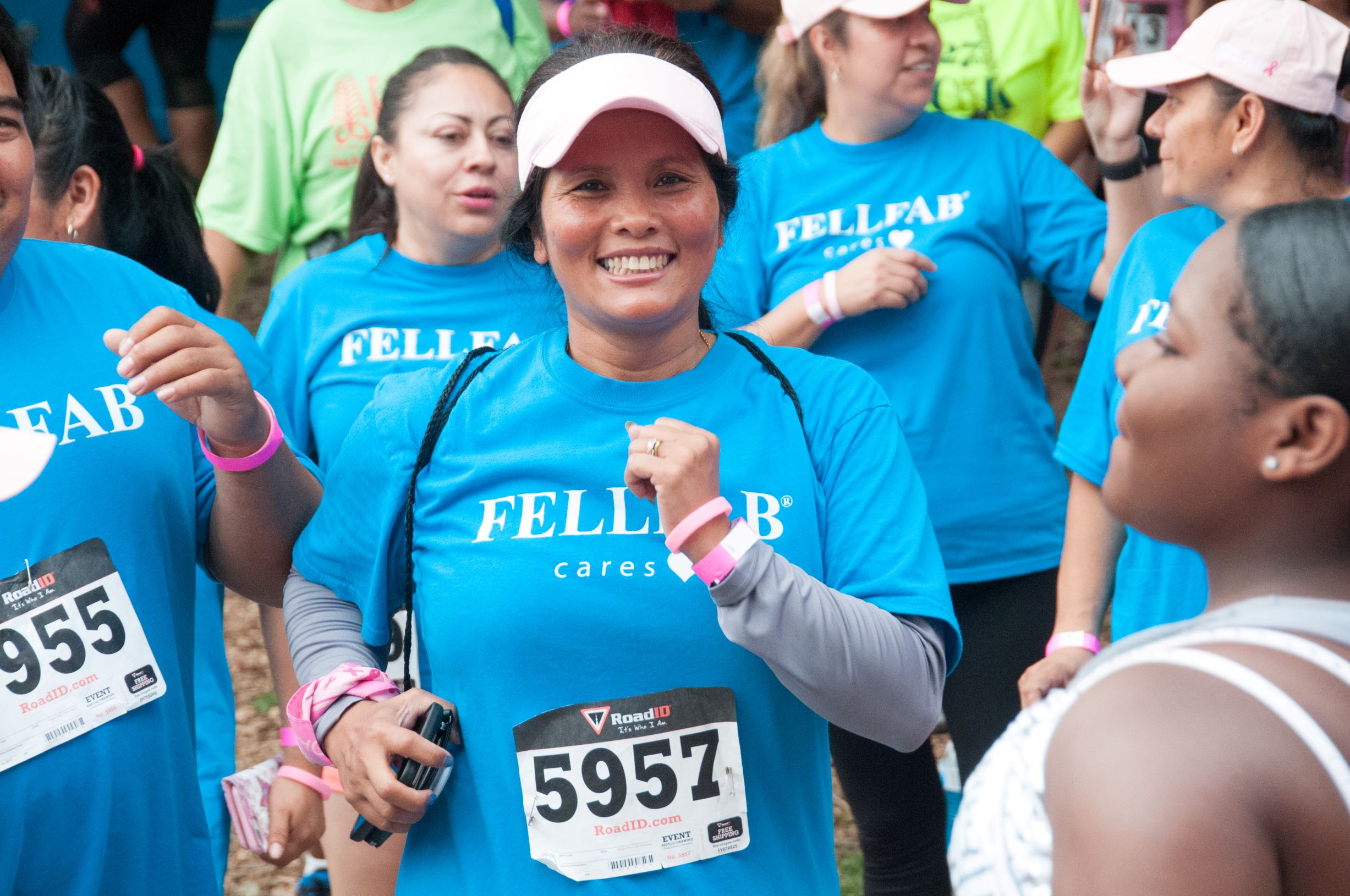 Don't forget to like us on Facebook and follow us on Instagram!
For additional information about the Virtual Pink Ribbon 5K Run/Walk please visit www.sistersbychoice.org
Registration fees
In Person Timed 5K Run/Walk
Closed
---
In Person Untimed 5K Run/Walk
Closed
---
---
Phantom Runner (not running but want to support SBC)
Closed
I would love to support the Pink Ribbon 5K Run/Walk through my fundraising efforts without participating in the actual event.
---
Virtual 5k Run/Walk
Closed
---
Event schedule
April 12 12:00 AM EDT - Registration Begins
July 11 4:00 PM EDT - Virtual Pink Ribbon 5k Run/Walk Kick Off
July 16 12:00 AM EDT - Virtual Pink Ribbon 5k Run/Walk
July 17 8:30 AM EDT - In Person Pink Ribbon 5k Run/Walk
Top teams
1

Chi Tau Omega Alpha Team

View page
2

Team High and Lifted Up

View page
3

Freda Remembered

Raised:

$1,856.98

View page
4

Midtown Divas

Raised:

$1,669.27

View page
5

The Ted Fecke Family Party

Raised:

$1,599.20

View page
6

Dr. P's Pacers

Raised:

$1,424.26

View page
7

ORANGE YOU HEALED

View page
8

Team Jennie Bug

Raised:

$1,293.09

View page
9

Soaring Survivors

View page
10

Jean Bailey's Team Sankofa

Raised:

$1,085.00

View page
Top donors
| No. | Name | Amount |
| --- | --- | --- |
| 1 | Chi Tau Omega Chapter Alpha Kappa Alpha, Inc. | $2,000.00 |
| 2 | Bill Clifton | $1,599.20 |
| 3 | VERA WHATLEY | $533.35 |
| 4 | rogsbert phillips | $533.35 |
| 5 | Judith Simmons | $500.00 |
| 6 | Terri Gray | $300.00 |
| 7 | Anonymous | $267.10 |
| 8 | The Vital Family | $267.10 |
| 9 | Vickie Clark Scott | $267.10 |
| 10 | Lee Edmond | $200.00 |
TITLE SPONSORS
BRONZE SPONSORS
SBC's WORK IN THE COMMUNITY
Contact information
Event contact

Sisters by Choice Race Administrator

Email

Phone

770-987-2951

Website