My Story…
Dear family and friends,
The Juno Beach Centre is creating an exhibition for the 80th anniversary of the Dieppe Raid, Canada's darkest day of the Second World War. Watch the short trailer for details:
We are in need of your support to fund this exhibition and other educational and commemorative initiatives. 
I will be running this fall in the Remembrance Day Races to raise money for these activities. 
Our theme this year is volunteerism. My run will honour Wing Commander Lloyd Vernon Chadburn, one of Canada's early air force volunteers during the Second World War.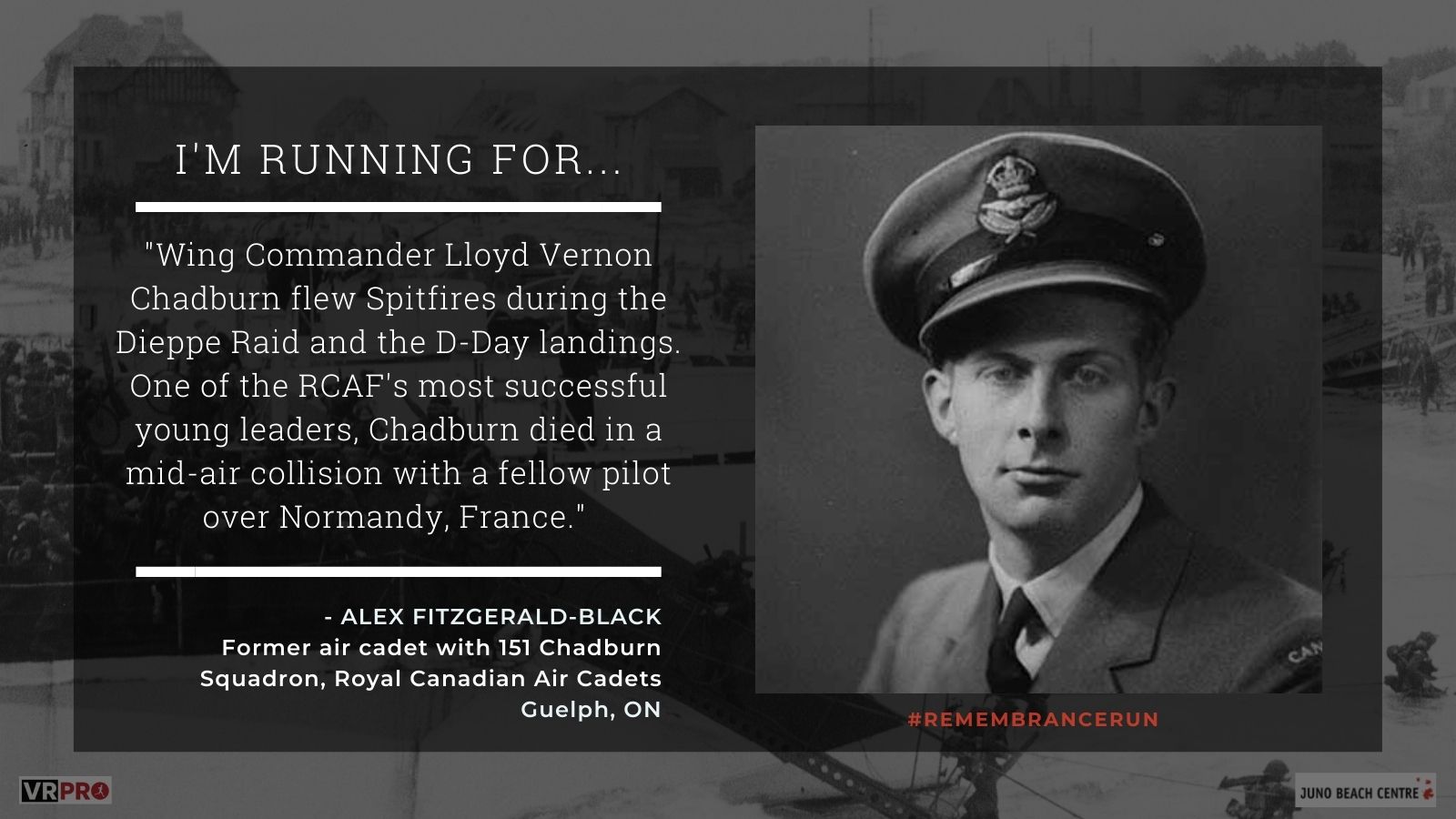 Chadburn will be featured in our From Dieppe to Juno exhibit. With your help, we can tell his and dozens of other stories.
Thank you for your support.
Yours in Remembrance,
Alex Fitzgerald-Black
Donate to help Alexander raise money for Remembrance Day Races's fundraising campaign.
---
Recent donors
Donation date
Donor name
Donation amount

Nov

11

Sebastian

Undisclosed amount

Nov

10

Blacks

Undisclosed amount

Nov

10

Kathleen Fitzgerald

Undisclosed amount

Nov

10

Lindsay

CA$54.63

Nov

02

Bruce and Ming

CA$108.31

Oct

25

Mary Louise LaBarre

CA$108.31

Oct

05

Tom Gallo

CA$500.00

Sep

10

Alexander Fitzgerald-Black

CA$269.32

Aug

29

Pam Calvert

CA$54.63

Aug

28

Pflaz

CA$54.63