Remembrance Day Races
Virtual Walk/Run
The Remembrance Day Race walking and running events benefit the Juno Beach Centre, Canada's Second World War Museum and Cultural Centre located in Normandy, France. Choose from one of three historically significant distance options - the StrongPoint 1500M, Juno Beach 8KM, and Remembrance 21.1KM. Complete your run or walk anytime between June 1st and Dec 15th.
Whether you walk, run, or hike,
there truly is an event distance for everyone!
The Remembrance Day virtual races support the Juno Beach Centre. A mandatory $5 donation will be added to each race entry.
This race is priced at only $45 plus $5 for shipping and handling if you need your kit mailed to you. We will have pickup options available for those who live in the Burlington and surrounding areas.
What's Included
Each amazing race kit includes an incredible, over-sized, stand-up Canadian Soldier medal with removable ribbon, as well as a commemorative pin depicting a WWII Lancaster Bomber, a Remembrance Day Flag, a poppy, a keepsake race bib, poppy seeds and more!
Did you miss out on last year's race and still want the medal? Click here to purchase the 2020 Remembrance Races finisher medal.
Juno Beach Centre Fundraiser
FUNDRAISE AND EARN REWARDS!
Set up a personal fundraising page through Race Roster after you register for the race. All registered participants will receive an email from Race Roster with instructions on how to do so. For more details on how to set up a personal fundraising page, please visit: https://bit.ly/3uSvsTd Set up your fundraising page today and start earning rewards!
| | |
| --- | --- |
| Raise $250 - Get a Juno Beach Challenge Coin | Raise $500 - Get a Juno Beach Clothing Article (3 Options) |
| Raise $1,000 - Get a Canadian Flag Flown at Juno Beach | Raise $1,500 - Get a Juno Beach Centre Hockey Jersey |
We will be doing raffle prize draw for anyone who raises $50 or more! See the next section below for the raffle prizes that can be won!
We will be doing raffle prize draws for anyone who fundraises $50 or more! Check out the list of great prizes we have available. More prizes will be added regularly!
1. Juno Beach Flown Canada Flag flown on November 11th, 2020 mounted in a Wooded Frame with it's certificate of authenticity (5 available to be won). Approx value $750.00
2. Noxgear Tracer 360 Vests (X2 available) - Size M/L - Multicolour illuminated, reflective vest for running or cycling (weatherproof) Approx. $70 value each.
3. $100 PC gift cards, can be used at any Loblaws owned store (X3 available)
4. Single admission to the Canadian Warplane Heritage Museum (X3 available)
5. Single admission to the Canadian Warplane Heritage Museum + 60 min voucher for flight simulator (x1 available)
6. 1 year family membership for the warplane museum ($200 value) (x1 available)
7. $25 Keg Steakhouse and Bar Gift Card (x1 available)
8. Red Canoe Sweatshirt (x 1 available)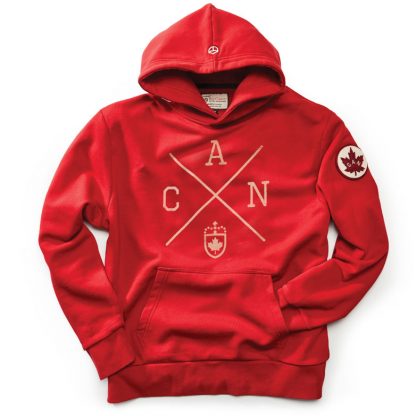 9 . Full zip RCAG sweat shirt washed blue - $90 value (size S - XXL) (x1 available)
10. RCAF T-shirt washed blue - $35 value (size S - XXL) (x1 available)
11 . Lancaster Long Sleeve - $45 value (size S - XXL) (x1 available)
12 . Spitfire Short Sleeve T-Shirt - $35 value (size S - XXL) (x1 available)
13 . $100 Milestones Gift Card (x 1 available)
14. $50 Milestones Gift Card (x 1 available)
15. Chiropractic Initial Assessment + 45 minute massage treatment by propel active (x 1 available)
16. Full sized Canadian Flags Flown on Juno Beach in France (x 6 available)
17. Brooks Ghost 14 Running Shoes, select your own size, available in men's/women's (x 1 available)
18. One free entry into the 2022 Chilly Half Marathon, Frigid 10K or Frosty 5K (x 1 available).
19. Custom homemade cheesecake, flavour of your choice. Must be located in the GTA for local delivery (x 1 available).
20. Goodr Sunglasses - Style - You Say Bogey, I say Flamingo - $45 value (x 6 available).
21. Eagles over Husky Hardcover (signed by author) - Written by JBC's own Alex Black (x1 available).
22. Indio Picnic Prize Bag (blanket, glasses, books, beer) - $100 value (x 1 available)
23. Beau's Brewery Prize Pack x 2 (Prize #1: 10 tall cans of beer and 2 t-shirts size L), (Prize #2 - 10 tall cans of beer and 1 Juno 75 t-shirt size L) - $75 value (each)
Keep fundraising and check back for more prizes!
The draw will take place at the end of the fundraising period on Dec 15th. Winners from the raffle prize draw will be contacted.
Liberation Route March - Virtual Challenge
We invite all race participants to take on the Liberation Route March - Virtual Challenge. This challenge will have your walk/run (virtually, of course!) from the Juno Beach Centre to Vimy Ridge.
Complete the Liberation Route March - Virtual Challenge by running or walking the route (409KM total) from now until Dec 15th. You can run or walk the route as an individual or do it as part of a team and tackle the distance together.
Everyone who registers for the race is eligible to participate in the challenge. See section below titled "how to submit results for the Liberation Route March - Virtual Challenge.
LIBERATION ROUTE MARCH VIRTUAL CHALLENGE EXPLAINED
From the trenches of the First World War (1914-1918) to the campaign in Normandy and beyond during the Second World War (1939-1945), about half a million Canadian soldiers saw action in France in the span of a single generation. Measuring 4xx kilometres in total, the Liberation Route Virtual Challenge links together iconic Canadian sites of memory in France that honour this sacrifice.
You will begin at the Juno Beach Centre (0 km), Canada's Second World War museum and cultural centre on the beach Canadian troops captured in the face of terrible odds on D-Day, June 6th 1944. Then the route moves inland, south towards Bény-sur-Mer Canadian War Cemetery (4.3 km). Here lie over 2,000 Canadian soldiers who lost their lives on the beach and during the first phase of the Battle of Normandy.
Next, the route continues southeast through Caen, liberated by Canadians in July 1944, and towards the ridge south of the city. Point 67 (28 km) is a battlefield viewing area that contains a collection of memorials and interpretive plaques explaining the hard fighting Canadian soldiers endured in the summer of 1944. From here, you will venture deeper into Normandy to Bretteville-sur-Laize Canadian War Cemetery (41 km). Larger than Bény, this cemetery honours nearly 2,800 Canadians who fell in July and August 1944.
Our final stop in Lower Normandy is the Belvédère des Canadiens (82 km) near Saint-Lambert-sur-Dive. This is where Major David Currie became the only Canadian soldier to earn the Victoria Cross – the British Commonwealth's highest award for battlefield valour – in Normandy.
From this spot, the route turns northeast, following the path of the 1st Canadian Army as our troops pursued a broken German army retreating from France in August 1944. We visit the St. Sever Cemetery Extension (190 km), the final resting place of many First World War dead. A handful of Canadians who died of their wounds after the Dieppe Raid in August 1942 are commemorated here. At Rouen, our route turns due north, taking us near the coast once again to the Dieppe Canadian War Cemetery (249 km). Over 500 of the 900 Canadians killed during the Dieppe Raid are commemorated here. Canadian forces liberated both Rouen and Dieppe from Nazi Germany in August and September 1944.
From Dieppe, we hike east towards the Somme River, the namesake of one of the most fearsome battlefields on the western front in the First World War. Our first stop is at the Meharicourt Communal Cemetery (335 km), where another Canadian Victoria Cross recipient, Pilot Officer Andrew Mynarski, is buried. Mynarski died trying to save his fellow air gunner when German forces shot down their Lancaster Bomber over northeastern France in June 1944.
Leaving this quaint cemetery behind, we move north once again, visiting the Beaumont-Hamel Newfoundland Memorial (370 km). Newfoundland was separate from Canada during the world wars, and this striking Caribou Monument honours all Newfoundlanders who served in the First World War and those without a known resting place. The caribou gazes towards the German lines, the objective of the Newfoundland Regiment on July 1st 1916, the opening day of the Battle of the Somme. The disastrous attack decimated the 800-strong Newfoundland contingent. The following morning, only 68 answered roll call; more than 700 were killed, wounded, or missing.
Our final stop on the Liberation Route Virtual Challenge is the Canadian National Vimy Memorial (409 km). Like the Newfoundland site, the Vimy Memorial pays tribute to all Canadians who served in the First World War, and commemorates those killed in France whose final resting place is unknown. It overlooks the battlefield of one of Canada's most storied, recognized, and costly victories of the First World War. You will recognize the memorial's twin pillars from the $20 Canadian bill in your wallet.
1. Go to the results page
2. From the dropdown menu select the "Liberation Route March - Virtual Challenge". Be sure to select the challenge that applies to you (there are different challenge boards depending on your team size). If you are completing the challenge as part of a team, you will need to assign a team captain. The team captain will be responsible for submitting the results of their entire team.
2. Click the post an activity button at the top of the page.
3. In order to submit a virtual result, you will have to confirm your registration. To confirm your registration enter in your last name and confirmation number, or simply sign into your Race Roster account.
4. Once your registration is confirmed, you will be prompted to enter your results.You are able to come back at a later time to post additional results towards the challenge.
5. After your results are submitted, you will be able to view your result details and your progress along the liberation route march on your participant dashboard.
You can record your run or walk through an app, GPS watch, or other timing device. Once you have completed and recorded your run/walk you will want to save the results so that you can submit them (see section below on how to submit results).
Please submit the results to the Race Roster results page. Simply head to the results page and "Submit Virtual Result". You can simply log in, submit your final time as recorded on the the results page and attach a photo or screenshot of your time. Photo verification is optional and not compulsory.
Please make sure that you select the correct distance you complete from the drop down menu before submitting your results.
Your confirmation number and last name can be used to confirm your registration before submitting your results.
Top donors
| No. | Name | Amount |
| --- | --- | --- |
| 1 | Chamberlain Architect Services Limited | CA$1,000.00 |
| 2 | Del Gordey | CA$269.32 |
| 3 | Carole Kittridge | CA$200.00 |
Contact information
Event contact

Kelly Arnott

Email

Phone

9055122488