We are thrilled to be back for year 2 of our races in beautiful Jemseg, home of the Foshay International Equestrian Event. This year we are expanding our range of races over 2 days, Sat 11 & Sun 12 Sept.
All races will be multi-lap routes taking in a variety of fun obstacles in a fast, flat field with spectacular views overlooking the St John River and all (except a small portion of the Tri run course) traffic free.

We will be setting these races up to be fun, fast and suitable for riders, runners, triathletes and Canicrosser's of all ability levels from beginners to experts. All events will offer a variety of natural and man made obstacles. Mountain Bikes, Fat Bikes and Cyclocross bikes are welcome.
Each lap is roughly 3.2k.
Race 1 on Saturday 11 Sept - XCountry Run - 10.00am start - 2 or 3 lap run

Race 2 on Saturday 11 Sept - Cyclocross race - 12.30pm start - 45 minute duration

Combo - take part in both races for a great value day of racing.
Race 3 on Sunday 12 Sept - Canicross
Race 4 on Sunday 12 Sept - Off Road Triathlon - there is a separate registration page for the Triathlon which can be found on this link -
Did we mention that there will be beer - 1 per adult athlete - thanks to our great sponsor Grimross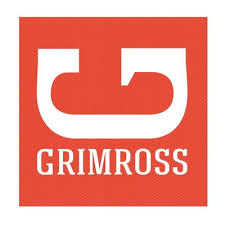 Course breakdown for the Xcountry Run, Cyclocross & Canicross route. Course is a mix of gravel, beach, grass and field.

1) Fast flat easy start.
2) Right turn onto beach section - soft sand onto hard packed sand.
3) Right off beach section onto long fast flowing trail section - roughly 1k.
4) Left turn onto field, slightly rutted and bumpy.
5) Left turn at top of field and head toward the 2 Coffins (easy non technical ride/run through).
6) Big sweeping turn on rutted bumpy ground to take in the 2 tree sections with a wide ramp for ride or run up.
7) Straight toward the water feature - slight incline, easy in and out - water ankle deep.
8) Back on main trail fast, flat and flowing.
9) Easy slalom section.
10) Right toward finish line and 2 surprise obstacles before starting another lap.
Bike Route - I have tried to create a flowing fun course that is non-technical. The main trail is very fast and flowing and the field is a little bumpy.
Run Route - more of a traditional cross country route than technical single track. Flat as a pancake.
Route may change between now and race day based on weather and field conditions.
Covid - While we are confident that we will be in the Green Phase of the Path to Green as issued by the Govt of NB it is the responsibility of each athlete to ensure that they comply with any and all travel restrictions in place on race day or any other items in place that may affect your participation in the event. The race accepts no responsibility for your inability to particpate due to a Covid realted issue and no refunds will be issued.
Event schedule
September 10 6:00 PM ADT - Race Roster Registration closes
September 11 9:00 AM ADT - Runners start to arrive for Cross Country Run
September 11 10:00 AM ADT - Cross Country Run Starts
September 11 11:30 AM ADT - Riders start to arrive for Bike Race
September 11 11:45 AM ADT - Slow Ride through of course
September 11 12:30 PM ADT - Cyclocross / Mountain Bike Race Starts
September 12 9:00 AM ADT - Canicross Race Start
Contact information
Event contact

Garth Millar

Email

Website