Miles for Migraine - Patient Education Event
In light of the current COVID guidelines and restrictions, we have redesigned our Education Days to be online, free and shorter in length while still delivering up to the moment information and valuable education on migraine and other headache diseases.
Our usual Education Day is delivered through lectures and experiential sessions. Our new format will include both, when possible. We vary the sessions topics so you can attend those that are of interest to you. Topics will cover coping strategies, advocacy, reducing stigma, research, and medical advancements. All presenters will field your questions. Join us for as many events as you are able. Each event will feature different content.
THIS WILL BE A VIRTUAL EVENT FOCUSING ON MIGRAINE WELLNESS
TO BE HELD ON
SATURDAY, NOVEMBER 6TH FROM 1:00PM - 3PM EASTERN TIME
---
Carolyn Bernstein, MD, FAHS: A Path To Migraine Wellness
Dr. Bernstein is a neurologist with a subspecialty certification in Headache Medicine and is Fellow of the American Headache Society. She is a faculty member of the Brigham and Women's Hospital Division of Neurology, and is an Assistant Professor of Neurology at Harvard Medical School. She is a member of the American Academy of Neurology and North American Menopause Society.
Dr Bernstein's interests include migraine disorders, hormonal headache and the use of integrative therapies in the treatment of headaches and pain, with a focus on lifestyle and wellness. She is the author of The Migraine Brain: Your Break-through Guide to Fewer Headaches, Better Health and has edited and co-written two textbooks: Pain in Women and Medical Complications of Pregnancy . She has lectured on headache and migraine locally, nationally and internationally.
Meredith Beaton Starr MS, OTR/L: Mindfulness, Meditation & Migraine
Meredith is an Integrative Health Coach with a Master's Degree in Occupational Therapy as well as advanced training in Healthcare and Leadership Coaching. She has been practicing for the past twenty six years in a variety of settings and is an expert in pain management, stress management and helping clients to optimize their ability to function in home and workplace settings to achieve optimal health. Her work with clients is centered on helping to create and sustain behavioral changes in congruence with healthy and adaptive goal setting and achievement.
Jie Fan-Roche, PT, NCMT, CST-D: Craniosacaral Therapy
Jie is a French-trained physical therapist with more than 20 years of clinical experience. She is currently practicing in Boston at the Osher Center for Integrative Medicine at Brigham and Women's Hospital, a Harvard teaching hospital.
Her expertise includes a broad range of work in prestigious institutions in Paris, France including treating trauma patients at Les Invalid Hospital (VS), pediatric patients at Trousseau Pediatric Hospital, cardio-pulmonary and orthopedic patients at Cochin Hospital, and neurological patients at Lariboisiere Hospital.
Jie is fluent in French, Chinese and English. She integrates a variety of modalities into her treatment, including CranioSacral therapy, Chinese medicine, and acupressure and also teaches Tai Chi and Qi-Gong. Jie is an Upledger Institute- CranioSacral therapist (Diplomate) and an instructor in CranioSacral therapy.
Since 1990, Jie has been integrating these modalities into her work in Europe, China and the US. Jie works with people of all ages, from newborns to the elderly. Her current practice focus is on CranioSacral Therapy, SomatoEmotional Release and Chinese reflexology. These techniques give Jie the opportunity to adapt to each client's individual needs. Her goal is to give each person a taste of a new way to approach their own body and the freedom to relax and express themselves, physically, emotionally or spiritually.
Jie is also a trained and certified spiritual director at Boston College. In her leisure time, Jie loves to play the cello, travel, and orchestrate her three boys' musical development.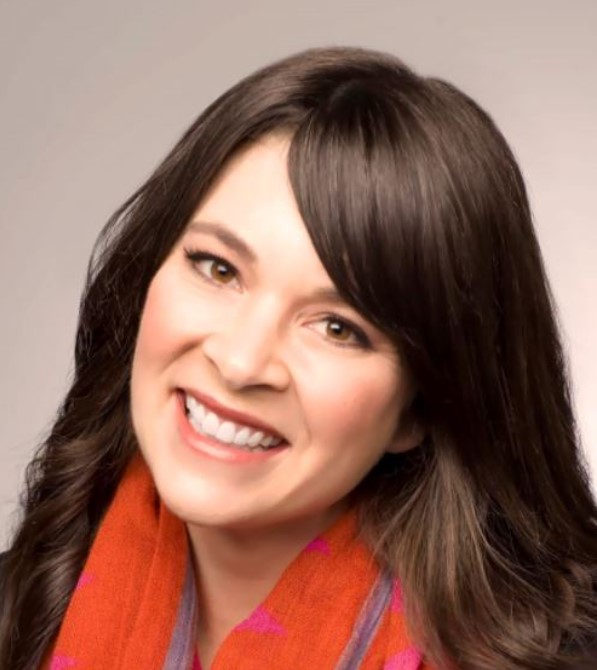 Lindsay Keach Bronstein, MS, RD, LDN, HC: Nutrition & Migraine
Lindsay is an integrative dietitian and health coach with 15 years experience in private practice, integrative medical and community health settings. Combining her expertise in both clinical and integrative/mind-body nutrition with the latest science of behavior change, a sense of humor and a fierce love of food, Lindsay guides her patients through the small but powerful shifts that allow them to experience sustainable transformation both on and off the plate. She offers a warm, practical approach and profound respect for the uniqueness and wisdom of all bodies. Lindsay has particular interest in working with digestive disorders, migraine and headache, autoiummune and inflammatory disorders and relationship to food and body.
Lindsay is a preferred provider at the Osher Clinical Center for Integrative Medicine at Brigham and Women's Hospital, where she is a facilitator in the ongoing small group program "Integrative Approaches to Headache Management". She is also a regular lecturer for the Harvard Integrative Medicine Fellowship program and is on faculty for the Vanderbilt Health Coaching Program for licensed health care professionals.
Lindsay has taught and developed curricula for nutrition and healthy cooking workshops in a range of corporate, academic and community settings.
Registration fees
As our registration fee does not cover the cost of all expenses, please consider an optional donation as you proceed through registration.
Free but Registration Required

Feb 9 - Nov 6
---
Event schedule
November 6 1:00 PM EDT - Presentations begin
November 6 3:00 PM EDT - Event complete
Contact information
Event contact

Helen Flood

Website