Miles for Maddog
Celebrating the Hearts and Soles or Organ and Tissue Donation

5K Run/Walk and 10K Run
Certified Course and USATF Sanctioned Event

Saturday, June 25, 2022
in Frankfort, IL and Virtually Across the Country!
All Proceeds Benefit the Work of

Registration fees
5K Run/Walk
Closed
Online registration closed
$25.00

Early Bird Pricing

$35.00

Event Registration
---
10K Run
Closed
Online registration closed
$35.00

Early Bird Pricing

$45.00

Event Registration
---
We are hosting a Virtual 5K Race Option for immunocompromised transplant recipients, racers who are unable to travel to the destination and others who want to support the event that prefer a virtual participation option. Virtual Run will take place June 19 through June 30, 2022.
$25.00

Race swag will be mailed to you if you register by May 22, 2022

Jun 26 - Jun 23
---
Inaugural Miles for Maddog Recap
The Maddog Strong Foundation
The Maddog Strong Foundation was created in the spirit of Maddie "Maddog" Grobmeier who passed away unexpectedly from an asthma attack the day after her 18th birthday. Maddie inspired many by donating her organs and tissues so that others could live on to do amazing things for the world.
Only three months before she died, Maddie miraculously walked away with just a few bumps and bruises from a very serious car accident… that accident inspired her to sit down and have a conversation with her parents about organ donation. "If something like this ever happens to me again and I don't make it," she said, "promise me that you'll donate my organs so that something good can come from tragedy."

On June 30, 2019, Frank and Cyndi Grobmeier respected Maddie's decision, fulfilling her charitable and selfless request to be an organ and tissue donor.

By creating the Maddog Strong Foundation, the Grobmeier family plans to continue telling Maddog's story, inspiring other teens and young adults to have that conversation about organ and tissue donation.
It's more than checking the box, it's about having the conversation!
About Our Race
About Our Race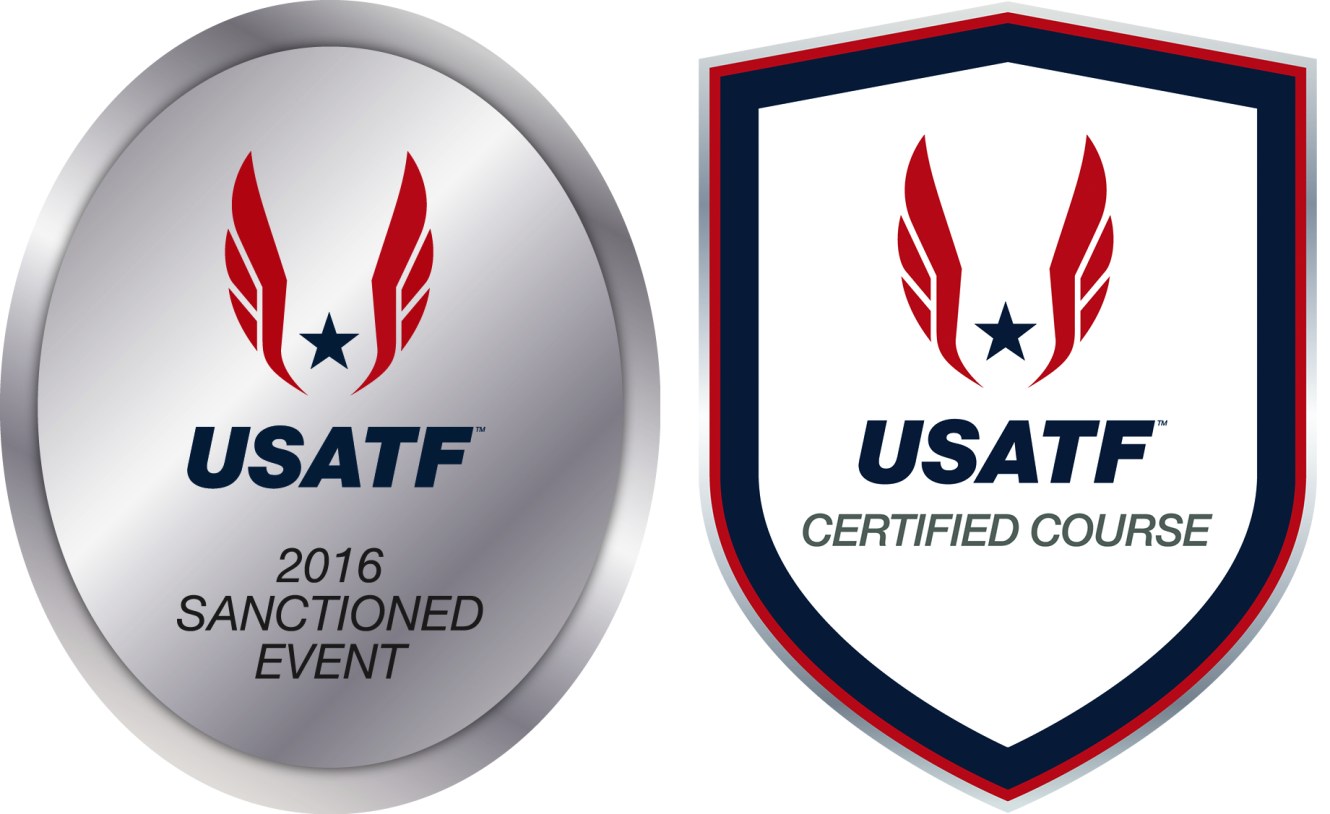 Miles for Maddog is an officially timed race on a certified course and is a U.S. Track & Field sanctioned event. This 10K Run / 5K Run & Walk / Virtual Race celebrates the hearts and soles of organ and tissue donation by honoring all those who have selflessly donated their organs and tissues--both Living Donors and Deceased Donors, including Maddie "Maddog" Grobmeier, whose organ donations saved three lives, whose cornea donations restored sight for two people, and whose tissue donations changed the lives of countless others. Miles for Maddog also celebrates the lives of organ and tissue transplant recipients and the gifts they received.
Miles for Maddog aims to bring awareness to teens and their families, as well as the broader community, about making the decision to become organ and tissue donors - potentially saving the lives of others. Registration fees and donations go to the event and help fund efforts to educate and bring awareness about the importance of having a conversation with loved ones about your decision to be an organ and tissue donor.
Additional Information
All in-person participants receive a swag bag and t-shirt if pre-registered by May 14, 2022!
Pre-registered participants may sign up for a team! Gather your loved ones, and choose a team name to run and/or walk under! Teams are created by the team captain during registration.
Awards are given to the top 3 male & female finishers in each of the following age categories:
11 & under; 12 - 17; 18 - 29; 30 - 39; 40 - 49; 50 - 59; and 60 & over.
Fees:
5K - $25 early bird registration, $35 after May 14, 2022 or on race day

10K - $35 early bird registration, $45

after May 14, 2022 or on race day

$25 Virtual Race (swag will be mailed to you if registered by May 14, 2022)

Note: Online registration ends on Thursday, June 23, 2022. After that, participants must register onsite on race day.
The race runs rain or shine. No refunds for no shows. No refunds for cancellation due to rain or other inclement weather or other factors outside of the race sponsor's control. Race start times could be delayed due to lightening or other severe conditions. Any race day updates will be posted to social media and emailed to all registered participants who have not opted out of receiving email updates.
Please note that in the event of unforeseen circumstances, event dates, times, location, etc. are subject to change. If the race is rescheduled for any reason, registered participants will have the option to request a full refund if they cannot make the rescheduled date.
Any refund requests for any reason other than event rescheduling must be made prior to the pre-registration deadline; processing fees and donations will not be refunded.
Water is available on the course. Snacks and water will be available after the race by the finish line!
Strollers are allowed on the course, but be courteous to runners.
This race will follow all CDC and/or IDPH health guidelines as of race day.
Race Packet Pick Up
Race Packet Picket Pick Up will be available the week before the race at the offices of The Maddog Strong Foundation: 19201 South LaGrange Road, Suite 204 (second floor of the 5/3 Bank Building), Mokena, IL, on the following dates and times:
Monday, June 20: 4pm-8pm
Tuesday, June 21: 9am-2pm
Wednesday, June 22: 3pm-7pm
Guide to Keeping Everyone Safe!
Race Day Safety Guidelines:
Please understand our goal is to provide a family friendly, fun event where everyone can "Come and Run/Walk Safely".
With that in mind, please observe the following guidelines;
If you have a fever, are feeling ill or have been in recent contact with someone unrecovered from COVID-19 or other contagious illnes, please do NOT come to the event.

NO SPITTING! Participants should carry their own tissues or hand towel for spitting, blowing nose, wiping sweat, etc., before, during and after their race.
The following must be followed at all times by all participants:
Be aware of your surroundings when running/walking in the neighborhood--roads are not closed to traffic, so please follow all normal traffic safety guidelines and respect our neighbors and their property.

Please be good stewards of our environment and respect the generosity of Frankfort Square Park District by using garbage cans along the course to dispose of any trash.

Please respect the Lincoln-Way football stadium and grounds--no climbing on goal posts or fencing, damaging astroturf, etc.

Stay on walking paths whenever possible on the course--some areas are protected wetlands and natural prairie projects that should not be disturbed.
Participants whose actions do not meet the above expectations, and/or are creating a risk for themselves or others, will be asked to leave the event.
How to participate in our race Virtually!!
Below are details on running our virtual race!
Run anytime between June 18 and June 30, 2022

Choose your own course

Most importantly….have fun and enjoy the time outside!
All virtual participants will have their race packet emailed to them!
Follow these easy steps to prepare for your tracking:
TRACKING STEPS
1. Download the ASICS Runkeeper™ app to your phone and create an account or scroll down to log into an existing account
2. Follow this link and click "Start Virtual Run" button to add the Miles for Maddog to your in-app virtual events
3. To record your run between June 19 and June 30, 2021, simply click the flag icon in your app, select the Miles for Maddog and follow prompts to start recording
Once you have completed your 5k distance in the app, save your workout and it will automatically post to Race Roster results.
(This step must be followed from your mobile device)
VIEWING AND POSTING MANUAL RESULTS
If you plan to record using another software or tracking device or post manually from what is recorded on your watch, simply head here and "Submit Virtual Result" between June 18 and June 30, 2022.
FAQS:
- To record with tracking on the ASICS Runkeeper™ app, you will need to run or walk with your phone or with a connected wearable (see instructions below)
- You do not have to track with these technologies, it is optional!
- More detailed end-to-end instructions (with images) for using the ASICS Runkeeper™ app to track your virtual event are linked here
- Instructions to link a recent activity recorded on a FitBit, Garmin, or Apple Watch linked here
- Steps to connect your FitBit, Garmin, or Apple Watch to the Runkeeper™ app are linked here
- Steps to manually post your results on Race Roster (not using the app) are linked here
If you have any technical questions, please reply to this email and the Race Roster team will support you. Take pictures out there! get creative with your finish line - share your images and stories with us in the Facebook group and tag us on social using the hashtag #MilesforMaddog
We look forward to seeing your name on the results board.
Share your Race Photos
After the race, please share your race photos to social media using the hashtag #MilesforMaddog
Top donors
| No. | Name | Amount |
| --- | --- | --- |
| 1 | Candy Schlee | $267.10 |
| 2 | RAS Communications | $107.35 |
| 3 | John & Kathy Juarez | $107.35 |
Top teams
1

Gym-Kinetics

View page
2

Gift of Hope

Raised:

$203.00

View page
3

Scooter Media Crew

Raised:

$177.48

View page
Event schedule
June 18 12:00 AM CDT - Virtual Mile For Maddog 5K Event Begins
June 20 9:00 AM CDT - Race Packet Pick Up
June 21 4:00 PM CDT - Race Packet Pick Up
June 22 11:00 AM CDT - Race Packet Pick Up
June 25 6:00 AM CDT - Race Day Registration and Packet Pick Up
June 25 7:00 AM CDT - 10K Run Begins
June 25 8:30 AM CDT - 10K Awards and 5K Opening Ceremony
June 25 9:00 AM CDT - 5K Run/Walk Begins
June 30 11:59 PM CDT - Virtual Mile For Maddog 5K Event Ends
Contact information
Event contact

Cyndi Grobmeier

Email

Phone

815-200-8733

Website