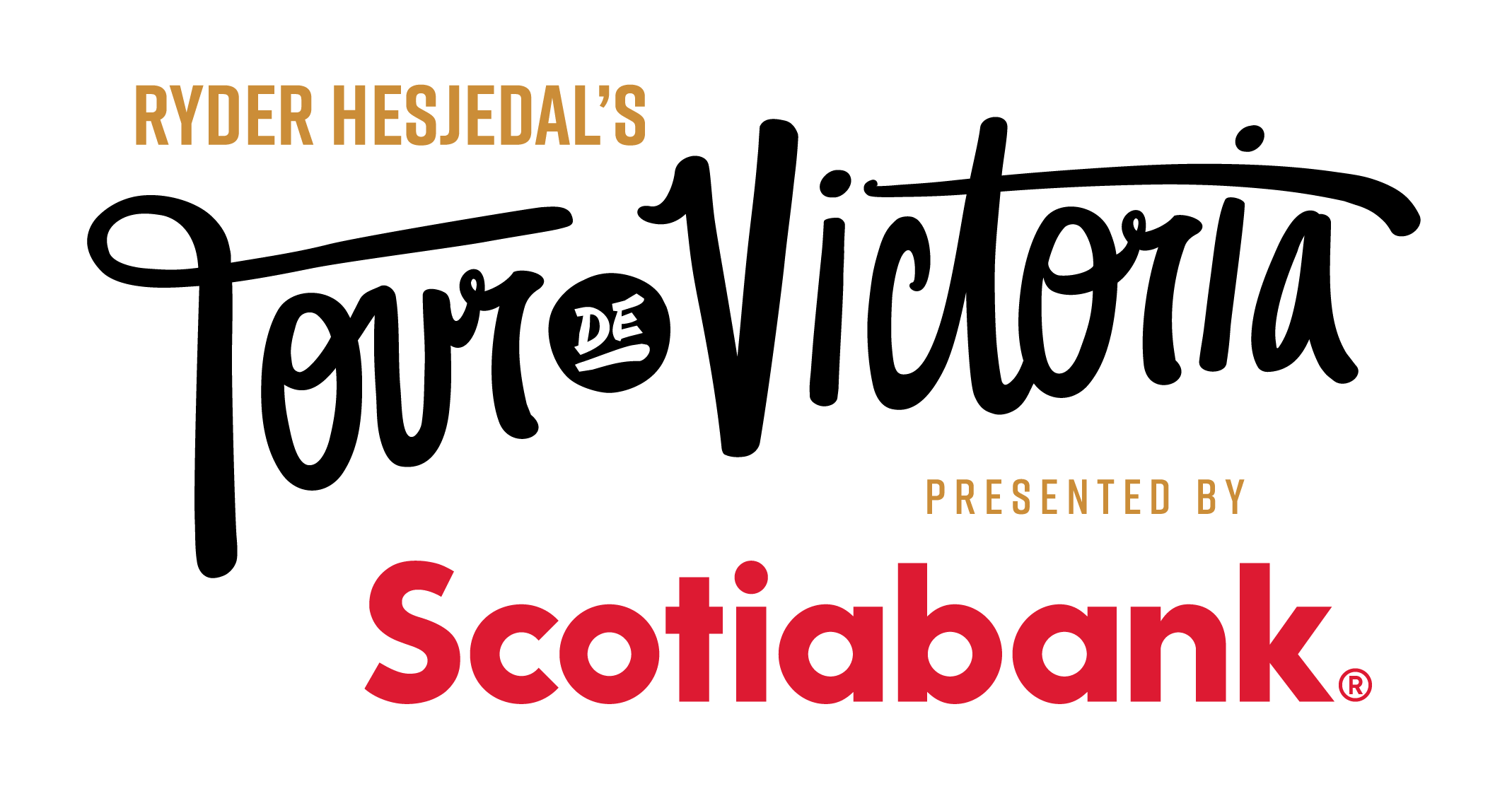 All ages. All abilities. All bikes.
Register Now!
The 2022 ride is scheduled for Saturday, August 20th.
We look forward to riding with you then!
Ryder Hesjedal's Tour de Victoria presented by Scotiabank is a traffic-controlled, fully supported, mass-participation cycling event in beautiful Victoria, British Columbia. Experience world-class cycling routes and breathtaking scenery.
Riders of all fitness levels can take part in the ride by choosing one of eight distances.
All rides start and finish in the iconic inner harbour of Victoria at the BC's Legislative Buildings.
Our distances.
What's Included
Your registration includes:
A world class cycling route with stunning scenery!
Limited edition Tour de Victoria swag!
Traffic controlled course
Fully supported aid stations
Chip timing
Mechanical support
Broom wagon service
Medical support
Post Ride Meal
Secure bike parking during post-event festivities
Gifts and special offers from our sponsors
*Please note that the meal, drink, event swag, timing and aid stations are not included in the Kids Ride registration.
Kids Ride participants will receive fruit and cookies at the finish line.
Pricing Schedule
Feb 15th and June 15th price changes take effect at 11:59:59pm. Online registration closes on August 18, 2022, at 4:30pm.
Onsite registration is available at Rider Check-In.
Deferrals from 2020 and 2021
Everyone that opted for a deferral either from 2020 or 2021 will receive a code to register by mid-January 2022.
2020 deferrals are no longer permitted.
2021 deferrals are allowed no longer than June 15.
Your deferral registration and information are not automatically rolled over, meaning that you still need to register for the event. If you do not register for the 2022 event we do not have your information in our system from years past.
To register for 2022, you need to access our registration page in Race Roster by clicking here, once you chose your distance and input all your information you will see the option to use a PROMO CODE.
People that opted to deferral in 2021 will have to pay a fee of $50, as mentioned in our deferral policy.
Transfers, Refunds and Deferrals
All registrations are non-refundable. There are no exceptions.
Covid Policy: In case the event gets cancelled or postponed due to covid all registrations will be transferred to the 2022 event.
We are a very small team organizing and running the Tour de Victoria; planning requires us to prepare all year long. With that, we are unable to offer refunds. However, we recognize that injuries and unforeseen events come up, so we have a few options if you:
Deferrals To Another Year
Email support@tourdevictoria.com to request a deferral to 2023
A $50 processing fee will be applied when you redeem your registration the following year

If the ride gets cancelled or postponed due to

covid any deferral fees will be waived.

Deferral requests must be received by August 10, 2022.

After this date, we already have all your stuff pre-ordered with your name on it (swag, merchandise, ride package, food, etc.)
Distance Changes
For info on how to change your distance (transfers to another sub-event), please click here.
When changing distance you will be charged any difference in price based on the date you registered
There are no refunds on price difference when changing to a shorter distance
There is a $15 processing fee applied for all distance changes
Distance changes can be made online before August 18, 2022. After which, all changes must be made at Rider Check-In on Friday, August 19, 2022.
Transfers To Another Person
For info on how to complete the transfer to another person, please click here
There is a $15.00 processing fee applied for all transfers to another person
These can be done anytime before August 18, 2022. After which, all changes must be made at Rider Check-In on Friday, August 19, 2022.
- No Exceptions -
Youth Riders
Youth Ride for $25
In support of youth cycling development, we are pleased to offer subsidized registration for all riders age 18 & under for all distances. Pricing will be adjusted to $25 for all distances during registration and you'll be required to answer additional questions during registration. This excludes kid's ride, which is free!
Youth riders can choose the distance of their choice, but must abide by the following:
160km:
Pre-approval form required for riders 18 and under. Fill & sign, send it to support@tourdevictoria.com if you are 18 or under and wish to ride the 160km.
140km, 100km, 60km:
Riders age 16 and older may ride unsupervised
Riders age 15 and under must ride with an adult supervisor at all times
45km, 30km, 15km:
Riders age 13 and older may ride unsupervised
Riders age 12 and under must ride with an adult supervisor at all times. If you do not have an adult supervisor, we will provide a chaperone for you.
All riders age 18 and under must have their waiver signed in person by a parent/guardian at Rider Check-In
Additional Details
Can't find the info you're looking for here? Visit our FAQ page to find all the answers you're looking for.
Contact information
Event contact

Tour de Victoria Team

Phone

+1 778-350-6325

Website