The virtual run registration will continue until December 31, 2022
===============================================================
Saturday, September 17, 2022
Mono Cliffs Provincial Park
Mono, Ontario (just north of Orangeville)
10th and FINAL Chase the Coyote takes place at the beautiful Mono Cliffs Provincial Park just minutes north of Orangeville, Ontario. That's right folks, it's your last chance to chase down that coyote so to make sure you aren't disappointed, sign up today!
CTC offers 3 amazing courses to choose from - 50K will appeal to the ultra community, along with a 25K and 16K course. All three courses are full of roots, long climbs and a fast downhill to the finish line.
Registration fees
Canadian Virtual 16K Run/Walk/Hike
Closed
Live too far away? Schedule conflicts? FOMO? No problem! Sign up for our virtual event and we will send you a custom medal, bib and logo'd fleecy winter neck gaiter so you can participate any day, anytime, anywhere! Virtual Run Packages will start mailing mid August via Canada Post.
$45.00

includes shipping to Canadian addresses

Jan. 27 - Dec. 31
---
International Virtual 16K Run/Walk/Hike
Closed
$55.00

includes shipping outside of Canada

Jan. 27 - Dec. 31
---
50K Course - 7:00am start
Ultra Course - Approximate 50K route, two loops of the 25K route (run in same direction) - one long, challenging course with cliff sides, roller coaster single track, fast and flat double track, cardio challenging slopes, stairs, and beautiful vistas if you have a moment to look up from the trail. Hard cut-off time of 8 hours - 9:36/K pace maximum.
25K Course - 8:30am start
25k Course - Approximate 25K route allows runners to experience Mono Cliffs & The Dufferin Forest Trails. A challenging course with cliff sides, roller coaster single track, fast and flat double track, cardio challenging slopes, stairs, and beautiful vistas.
16K Course - 10:00am start
16K Course - We have used various different routes for our short course over the years and in our final year, we hope you'll like this one best! Experience all that this Park has to offer - Cardiac Hill, the Lookout, McCarston's Lake, 64 Steps to Ruin and the final fast 900 metres to the finish!
COURSES
The 16K is a combination of previous courses and includes the Roots of All Evil. There is one new section at the top of Cardiac Hill which leads to the new location of the first aid station.
View the course here, you can download the gpx file from this link:
https://www.plotaroute.com/route/1974070?units=km
The 25K has been slightly modified to include the revised location of the first aid station at the top of Cardiac Hill as well as a new route through the Dufferin Forest. As always, the routes are subject to change on race day based on the conditions of the course. The 50K is two loops of the 25K route.
View the course here, you can download the gpx file from this link:
https://www.plotaroute.com/route/1983244?units=km
ALL COURSES WILL BE CLEARLY MARKED WITH COLOURED FLAGS ON RACE DAY, ALWAYS FOLLOW RACE MARKERS!!
SWAG
Each finisher will receive our custom coyote medal as well as (while quantities last!):
50K - Full zip hoodie
25K - T-shirt
16K - Fleece lined neck gaiter
All participants will also receive a 250ml silicone flask to use at aid stations.
After September 7, you are not guaranteed a hoodie or t-shirt as our order has been placed based on current numbers. We can substitute an older version of swag item or a fleece lined neck gaiter if inventory sold out!
AID STATIONS * CUP-FREE * DROP BAGS *EARLY KIT PICKUP
AID STATIONS
We will have several aid stations on course as well as one at the Start/Finish line for the 50K runners. Aid Stations will feature water, electrolytes, fruit, sweets and salty snacks. Should you have a dietary restriction or a favourite drink/snack, please feel free to supply your own. Once your race is completed you can visit the aid station at the Finish for additional snacks.
WE ARE A CUP-FREE EVENT!
What does this mean? You will receive a reusable, silicone flask with your race swag that we strongly encourage you carry with you to use at the aid stations as we will NOT have any plastic (non-reusable) cups. You can refill the provided flask or your own bottle(s) at the aid stations.
DROP BAGS
For 25K/16K racers, you will be able to check a small bag at the Start/Finish line. You can pick up a label to write your name and bib # on it at the registration desk to attach to the front of your bag.
For 50K runners there will be a designated drop bag/aid station area at the start/finish line which is also the beginning of your second 25K loop. More details to follow.
EARLY KIT PICKUP
Will be available at Cycling Elements on Friday, September 15 from 11am to 6pm. Race day pick up will commence at 6am at the start line at Mono Cliffs.
PARKING
Due to the size of the event, parking is at a minimum in the lot so you may be directed to park on 3rd line. This year parking on 3rd line is limited to West side of road only - this will be enforced. Marshals will give you a race card to display on your dashboard to avoid being ticketed. We encourage runners to carpool to the event.
THE FINE PRINT
* No refunds. If race is cancelled for any reason, you will be automatically deferred to the virtual race.
* Not trained up and want to change to a shorter distance before race day? No problem. As long as the event you want to change to isn't sold out, you can transfer via your Race Roster account. $5.00 processing fee and no refund of difference in registration fee.
* Feeling good and want to change to a longer distance before race day? Sure thing. As long as the event you want to change to isn't sold out, you can transfer via your Race Roster account. $5.00 processing fee plus pay the difference between registration fees.
* No headphones, pets or strollers on course.
* We will follow all Government and Health Guidelines as part of our COVID Safety Plan. Any restrictions or protocols will be posted here leading up to race day
AWARDS
50K Ultra - Top Three Overall Male/Female
25K and 16K - Top Three Overall Male/Female and Age Group Awards
Overall 1st, 2nd and 3rd place finishers male/female in all events will be acknowledged atop our podium with a custom award.
A token of appreciation plus a photo opp on the podium will be honoured to age groupers in the 25K and 16K only.
Age Groups

19 – under

20 – 29




30 – 39




40 – 49




50 – 59




60 – 69
RESULTS & PHOTOS
GIVING BACK
We chose the Procyon Wildlife Centre in Beeton because they are an amazing rescue and rehabilitation for wildlife in need. They were awarded the 2021 Rehab Centre of the Year for their incredible efforts and we truly appreciate your support of this fantastic cause!
Our Mission: Procyon Wildlife is dedicated to working with our communities in an effort to help wild animals in need of care. Our goals are to rescue, rehabilitate and safely release these animals, and to promote public appreciation for wildlife preservation.
Procyon Wildlife is provincially licensed by the Ministry of Natural Resources and is located near Beeton, Ontario. Compassionate members of local and surrounding communities bring needy animals that they have found to our facility for care. Each year, Procyon Wildlife looks after hundreds of orphaned and injured wild animals. Animals are cared for by our specially-trained staff of dedicated volunteers. The animals are released into their original natural habitats as soon as they are healthy and able to fend for themselves.
TRAINING DAY
Training Day 2022
Please join us on August 14 for a training day at Mono Cliffs. We will be starting at 9:00am from the main parking lot which is also the start/finish line of the race - IMPORTANT PARKING INFO BELOW.
We will flag a 12K route to tackle Cardiac Hill and the 64 Steps to Ruin as well as an optional extra 4K to see the Roots of All Evil.
Drinks and snacks will be provided to those who make it back to the main parking without getting taken out by the Coyote.
Parking Details - New this Year
You must prepay and reserve your spot online, it cannot be done onsite. Parking reservations open on August 9
via link
and are available until lot is full. Choose Day Use, and time slot 8am to 12pm. Cost is $7.50.
COVID 19 PROTOCOLS
As the situation with COVID 19 is very fluid and ever-changing, we will post the most up to date protocols to be followed by race organizers, volunteers and participants closer to race day. As of March 1, Athletics Ontario has waived the proof of vaccination requirement. We will however follow all required guidelines as dictated by Public Health and/or our race venues. If there are any changes or additions, they will be posted here so please refer back here for information.
ATHLETICS ONTARIO RACE SANCTION & TRILLIUM RACE SERIES
Chase the Coyote Trail Race is not only Sanctioned by Athletics Ontario, but also part of the Athletics Ontario Trillium Running series, where Athletics Ontario members will be recognized and rewarded for participation in this race, among other Sanctioned races in the series. Are you an Athletics Ontario member, or wish to join? LINK to register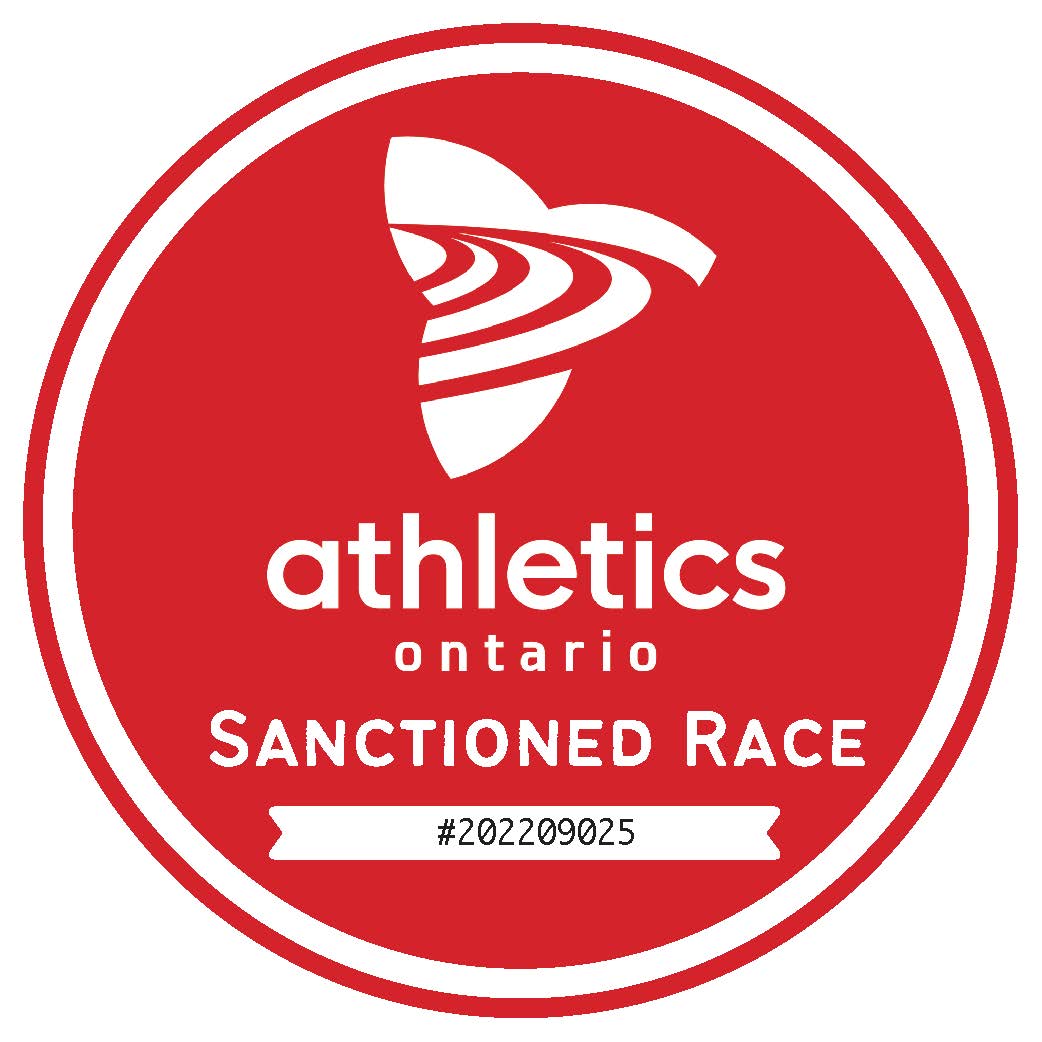 FOLLOW US
You can also follow @gottarunracing on our social channels where you can get the latest updates on our events.
Did you know we also have a Podcast and Youtube channel?
Check it out wherever you listen to your podcasts.
Event schedule
September 16 11:00 a.m. EDT - Early Race Kit P/U @ Cycling Elements in Orangeville
September 16 6:00 p.m. EDT - Early Race Kit P/U ends @ Cycling Elements in Orangeville
September 17 6:00 a.m. EDT - Race day Kit Pickup Opens on site
September 17 7:00 a.m. EDT - 50K Course Race
September 17 8:30 a.m. EDT - 25K Course Race
September 17 9:50 a.m. EDT - Race day Kit Pickup CLOSES
September 17 10:00 a.m. EDT - 16K Course Race
September 17 11:00 a.m. EDT - Post race refreshments available
September 17 12:00 p.m. EDT - Award Ceremony
Contact information
Event contact

Jodi McNeill

Email

Website