Melfort Multi-K 2022
Saturday Sept. 17 2022
FREE Castle 1 KM Kids Fun Run for 200 Kids
10 & Under and will receiver a FREE t-shirt
5 KM, 10 KM Walk/Run (limited spots)
21.1 KM Run (limited spots)
Top 3 Male & Female 1, 5, 10 and 21.1KM receive MMK Running Socks and FREE Registration for 2023
Age Category Prizes
Everyone receives a medal and post race snack
10x and 5x Club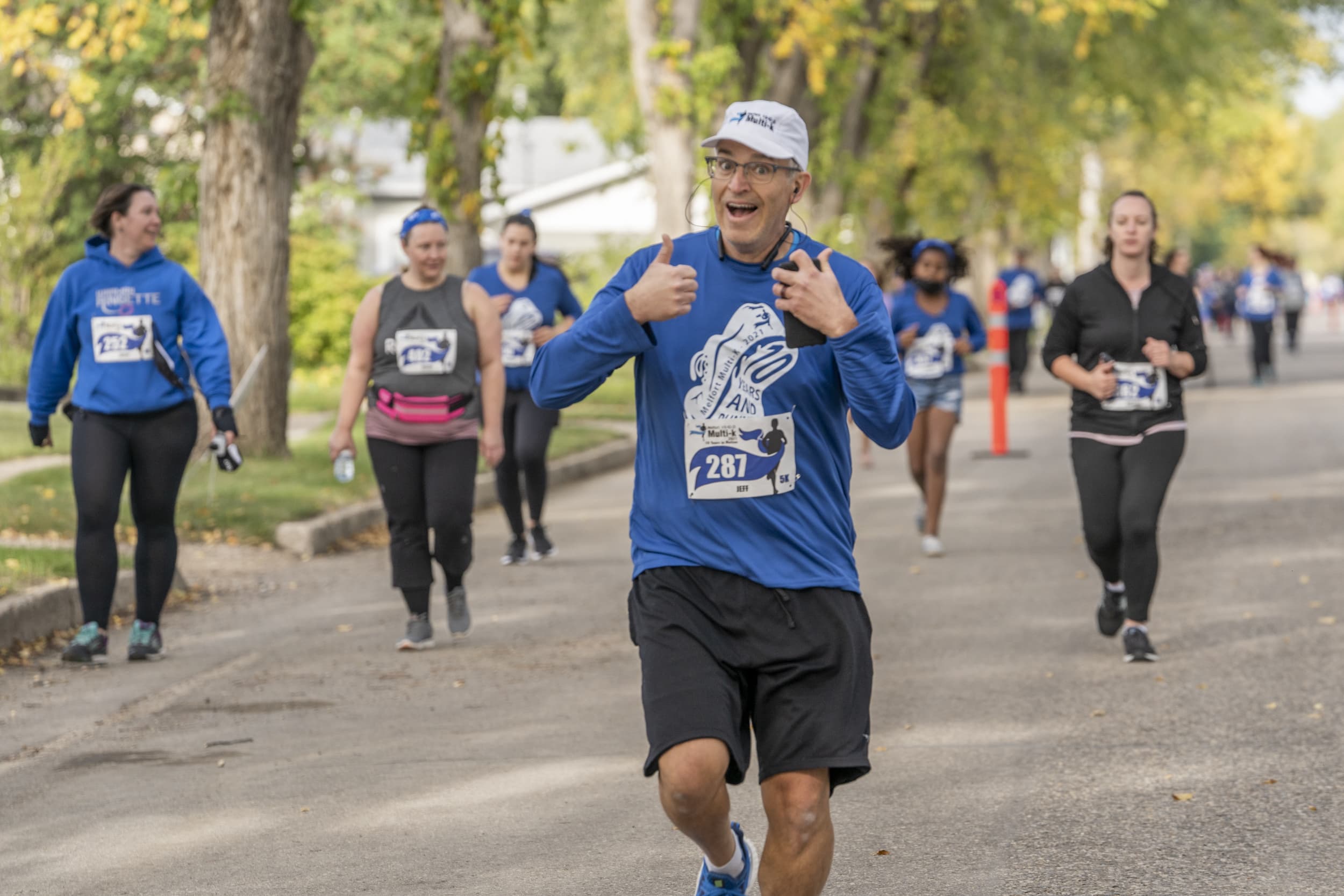 Registration fees
1KM Fun Run
Closed
Online registration closed
---
5K Run/Walk
Closed
Online registration closed
---
10K Run/Walk
Closed
Online registration closed
---
21.1K Run
Closed
Online registration closed
---
COVID - 19 Rules and Refunds
The Multi K committee is optimistic that we will be able continue to be an in-person event without restrictions; however the event is subject to change to comply with any restrictions mandated by provincial public health orders. Pre-race communications and the MMK website will provide all instructions and guidelines leading up to race day, including all COVID safety precautions and recommendations in place at that time, so check back prior to race day.
In the event we are unable to hold this years event due to Covid restrictions there will be NO refunds but you will be given to the option to defer your registration to next years event
Prizes
All participants will receive a snack and a medal.
Top 3 Male and Female in the 1, 5, 10 and 21.1 KM with be awarded with an exclusive 2022 Melfort Multi K Running Socks and Free Registration to the 12th Annual Melfort Multi K in 2023
Age Category Prize will be awarded for the Top 3 Male and Female in each Age Category for the 5, 10 and 21.1KM. You will receive an exclusive 2021 Melfort Multi K Buff.
Please check at the Information Tent following your event to claim your prize once you complete you event.
Bibs
This year we are excited once again to offer to our participants the ability to have your name printed on the front of your bib if you register by August 31st.
Registrations received after that date will only have a space on the front for you to write in your name.
This applies to all events including the 1 KM Kids Fun Run
Technical Shirts(optional)
Men's and Youth Women's
Optional Long Sleeve Technical shirts are available for purchase for $30 until Aug 1st, 2022.
They are available in Men, Woman and Youth sizes. More information on sizing can be found on our website www.melfortmultik.ca
Save
Save
1KM Cotton Shirts
All participants in the Castle 1KM Kids Fun Run will receive a FREE cotton shirt, a post race snack and a medal.
Shirt sizes are only guaranteed until the August 1st.
10 & 5X Club
5 & 10X Club
Please indicate during the registration process that this is your 5th or 10th time participating in the event. We will be taking a group shots before the event begins. There will also be signage for you to take photos after the event.
Please indicate during the registration process that this is your 5th time participating in the event in order to receive your commemorative pin, or email: info@melfortmultik.ca

The years do not have to be consecutive just that you have completed 5X or 10X.

Sponsors
Do you want to sponsor this event?
Please contact our sponsorship coordinator at info@melfortmultik.ca.
Sponsorship can be made in many ways through money, product or giving of your time.
Event schedule
September 17 8:30 a.m. CST - 21.1 K Run Start
September 17 8:45 a.m. CST - 1K Kids Fun Run Start
September 17 9:30 a.m. CST - 10K Run/Walk & 5K Run/Walk Start
Contact information
Event contact

Allison Rogers

Phone

+1 306-921-8740

Website