Ted's Run for Literacy
Ted's Run for Literacy is an out-and-back course starting near the Witch's Hut in Kildonan Park.
The 2 km walkers and runners stay entirely within the park. It's one loop on the designated walkway next to the road.
The 10 km and 5 km runners exit Kildonan Park and proceed down Scotia Avenue.
The 5 km turn-around point is located at 328 Scotia Avenue.
The 10 km runners continue along Scotia Avenue to St. Johns Park. After one loop of St. John's Park runners return via Scotia. Be prepared for a little 'off-road' *fun* at St. John's Park.
Our course meanders alongside the banks of the mighty Red River, through a tree-lined, old-Winnipeg, North End neighbourhood. There are two water stations.
Ted's Run for Literacy is a fully inclusive event. All runners, walkers, and wheelers are welcomed.
Race Start Time: 10 km at 10:00am, 5 km at 10:05am, 2 km at 10:10am
About Ted's Run
Vision: Ted's Run for Literacy's vision is to break the cycle of childhood poverty by supporting grassroots, not for profit organizations that promote environments in which children flourish mentally and physically.
Mission: Ted's Run for Literacy exists to support programming for school aged children which places a high priority on literacy and encourages engagement in play and physical activities that promote positive mental health, resilience, and leadership.
Ted's Run for Literacy was established in 2010 following the death of Ted Swain on May 3rd, 2009. Ted was a passionate teacher of English at Vincent Massey Collegiate in Winnipeg. He was also a dedicated running coach who nurtured hundreds of novice runners. Ted is remembered fondly by the running community with whom he identified to his last step. To date, Ted's Run for Literacy has raised many tens of thousands of dollars to help break the cycle of childhood poverty. We are indeed, the little race that could.
With your help, we are committed to donating between $6000 and $8000 annually to the following programs.
Proceeds generated from Ted's Run for Literacy supports CanU. CanU, the University of Can, embraces the rich diversity and sees the great potential of Winnipeg's youth. CanU provides hundreds of kids with remarkable opportunities for learning and leadership. Can U is an after school program that inspires hope and confidence in Winnipeg children. The "big ideas" of CanU are: Literacy, Nutrition, Physical Activity, Mentorship, and Hope & Confidence.
Ted's Run for Literacy is pleased to partner and collaborate with The Winnipeg Foundation. The Winnipeg Foundation is Canada's first community foundation, established in 1921. Community foundations are public charitable organizations, built through generous gifts of all sizes that are pooled and permanently invested. The interest earned from these endowments generates a sustainable source of support for local charitable projects.
The Winnipeg Foundation's mission is to be a catalyst for strengthening community well being, now and for future generations, by promoting philanthropy, creating partnerships and supporting diverse charitable organizations.
COVID-19 Health & Safety
Ted's Run for Literacy is pleased to announce our Covid-19 restrictions for our event on September 25th, 2022.
We take considerable pride in setting high standards in terms of providing a safe and enjoyable race day experience for all participants including runners, volunteers, sponsors, and board members. We strongly believe the following protocols are socially responsible, reasonable, and will minimize the risk associated with the further spread of Covid-19.
All participants including walkers, runners, volunteers, and board members will need to be fully vaccinated. Participants and volunteers will present their Immunization Card or digital QR Code at kit pickup or earlier. Board members will self-disclose.
Full vaccination meaning the person has received at least 2 doses of the same COVID-19 vaccine accepted in Canada, a mix of 2 accepted vaccines. or at least 1 dose of the Janssen/Johnson & Johnson vaccine.
Children will fall under the parent/guardian's vaccination status.
If unable to socially distance, all participants including runners, spectators, volunteers, and board members are encouraged to wear a mask.
Food distribution will be handled with care and using all appropriate PPE by designated personnel.
Race Day registration is cancelled.
Further to the above, on race day we ask everyone to self asses for any symptoms such as, but not limited to: fever, cough, tiredness, loss of taste or smell, sore throat, headache, aches and pains, diarrhea, a rash on skin, or discolouration of fingers or toes, red or irritated eyes, difficulty breathing or shortness of breath, chest pain. Please stay home if you or anyone else is feeling a combination of the preceded.
As the COVID-19 pandemic continues to be fluid and ever dynamic, we'll revisit and review with intent to update as necessary. Should the Province of Manitoba mandate higher restrictions on public gatherings and events, you'll have the option to switch to virtual.
There are no deferrals or refunds at this time.
Now for the good news. Our 10KM and 5KM distances will be professionally timed. The 2KM Family Fun Walk / Run is back. We have unique medals, music, two paramedics and one medical doctor onsite, and the famous Fubuki Daiko Drummers will drum you home!
We are the little race that could… with your support, we will be the little race that did!
Be safe, be kind, be smart.
Mauricio Alfaro
Race Director, Ted's Run for Literacy
We are delighted to inform that our 10KM has been included in MRA's 2022 Classic Race Series as has our 5KM been included in MRA's 2022 Youth Race Series!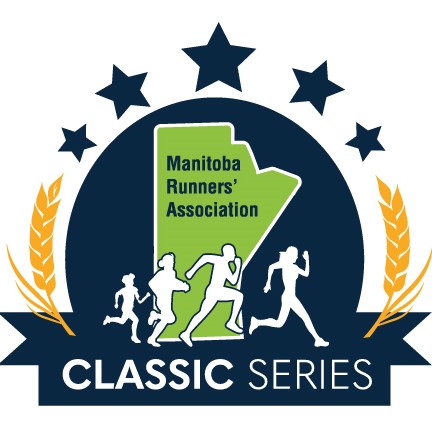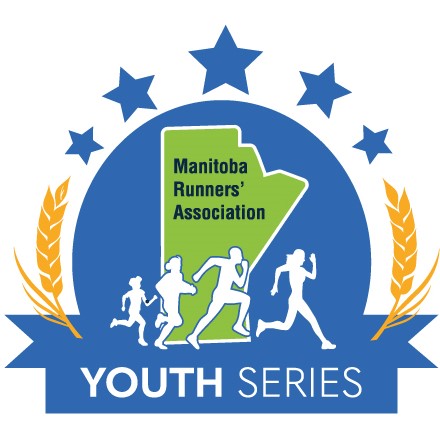 It's a happy and great honour that "The Little Race That Could" has been chosen in each Race Series and the event overall is also included in MRA's 2022 Celebration Series.
Thank you MRA, our supporters and participants for making Ted's Run for Literacy the wonderful event it is today and congratulations to the MRA for celebrating their 50th anniversary! ( COVID-19.. need I say more :/ )
WINNIPEG - SOUTHSIDE
2034 McGillivray Blvd.
Winnipeg, MB
R3Y 1V5
"To serve clients by helping them achieve organizational and personal objectives."
900 Lorimer Blvd Unit 200
Winnipeg, MB
R3P 2V4
1120 Grant Avenue, Unit 4000.
Winnipeg, MB
R3M 2A6
2091 Portage Ave
Winnipeg, MB
R3J 0L1
Contact information
Event contact

Mauricio Alfaro

Phone

204-295-9461

Website