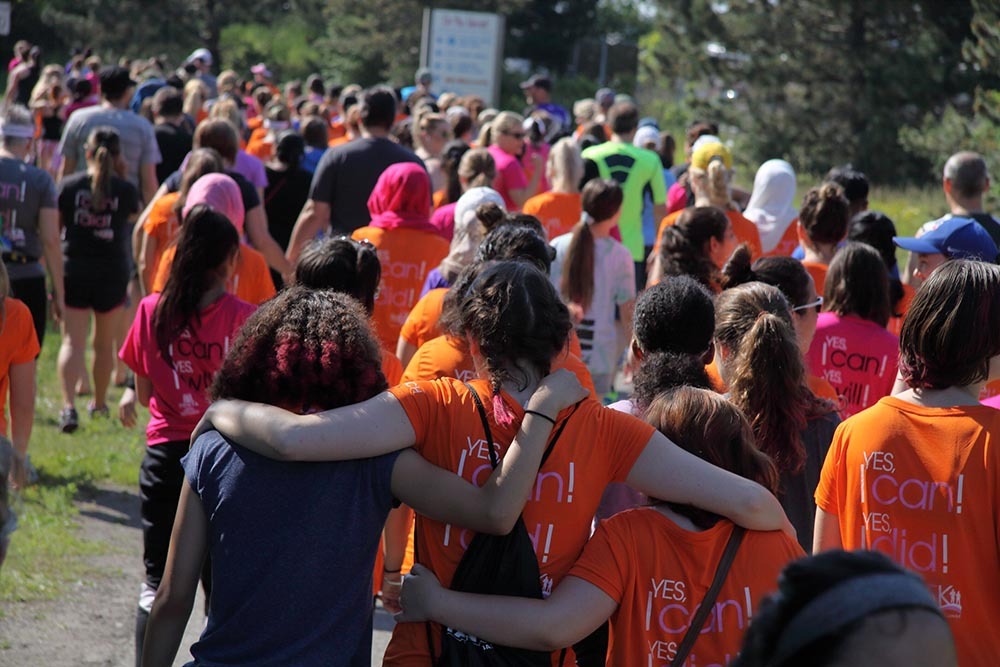 Thank you for your interest in the FABulous Car Rally. In order for us to prepare for Saturday, we have suspended online registration however walk-ins are always welcome.
Saturday October 1st is the day for the FABulous Car Rally!!!
Registration will be open at 10:30 at Waterdown Memorial Park with the official kick-off at 11:00. Registration for each car is $100 and this includes lunch for everyone in the car! If you're planning on entering your car into the decorate your car contest for the Paul Elia print – be ready to go at 10:30! Our judging this year will be who best "Transformed their car to represent FAB or their team's name."
We suspect everyone should be finished the rally around 3:00 – draws to take place at Waterdown Memorial Park shortly after.
If you still have questions – feel free to reach us at events@iamfab.ca
Thank you for your interest and your support of FAB!
*******
On your marks... Get set... Go!
Rally together for the "FABulous Car Rally" Fundraising event
Explore Hamilton. Solve clues. Empower women and girls. Repeat.
Looking to get out of the house and spend some quality time with your favorite people? Grab your keys and join us for the inaugural "FABulous Car Rally."
Date: October 1, 2022
So what's a Car Rally?! Here's the scoop below:
This will be an "Amazing Race" style of event where families or friends in groups will gather into a car in search of various checkpoints around the Hamilton area. We will test your decoding skills!
To ensure everyone is fueled for the day, there will also be a checkpoint for lunch!
Please note that this is NOT a race. Teams will have 5 hours to check in at all checkpoints.
Each team that completes the course within the allotted 5 hours will automatically be entered into a draw to win our grand prize!
By the way, did we mention that the best decorated car will also win a prize?!
Teams will receive an event kit on event day upon registration that will include event day instructions, additional information, wristbands, lunch tickets, checkpoint clues, and a passport to track your progress. The event kit will also include instructions on checkpoint challenges that need to be completed in order to receive the applicable passport stamp. Some examples of these tasks are; one person takes a photo in front of the business we send you to, tag us on social media while posting about your experience during the event, some sort of exercise (did someone say burpees?!), etc. You may purchase a fast pass at the Registration desk to bypass any challenges that you wish to avoid.
Price for the event: $100 per vehicle
BONUS: Each member of your team will receive a personal fundraising page. Each team that raises more than $250 will receive a $60 refund for their registration fee. This way, your all in cost is only $40! Prizes will also be awarded to top fundraisers!!
What you get:
A FABulous Hamilton experience like no other as you decode our clues to locate the 10 checkpoints
An event kit
Lunch
An opportunity to win prizes throughout the day!
A dedicated team ready to support you throughout the day (at an appropriate distance of course)!
**Upon registration, you will receive 2 separate emails; one confirming your attendance and the other email will contain instructions on how to set up your fundraising page, give your team a name, and add others to your car.
Interested in being a corporate sponsor for this event? Fill out the form here!
Rally together and empower the FAB girls of tomorrow!
Registration fees
Register a Team/Car
Closed
---
Add Someone to my car
Closed
---
Contact information
Event contact

Sharon Gallant

Email

Website