MBCC Against the Tide Hopkinton
June 17, 2023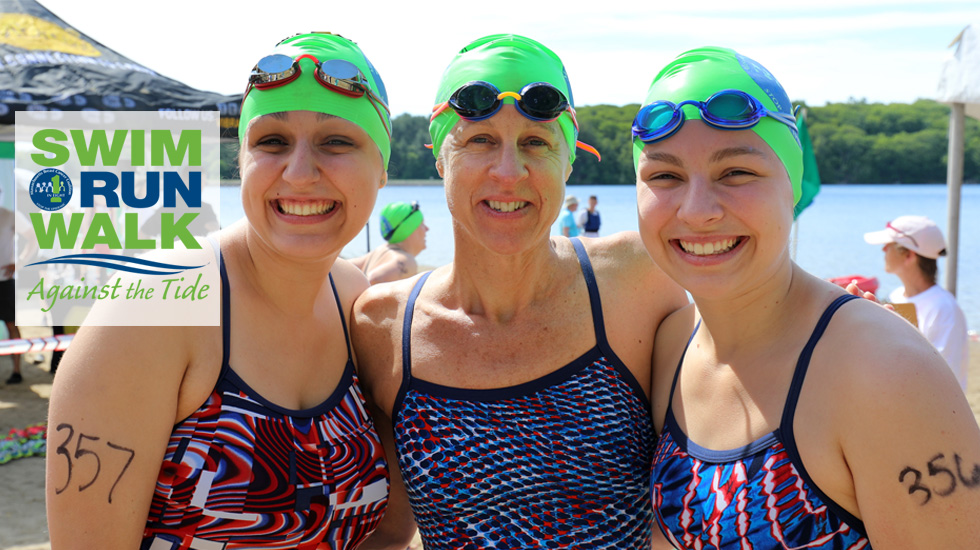 Against the Tide is a family-friendly, multi-sport event to benefit Massachusetts Breast Cancer Coalition (MBCC). MBCC is the only non-profit in the state dedicated to the prevention of breast cancer from environmental causes. The funds raised through Against the Tide help to support and expand our community education program Let's Talk Prevention: Reducing Toxic Exposures, MBCC Webinar Series, and the newly-expanded student environmental health program, Let's Talk Prevention: Actions You Can Take. We are grateful to all of you who help prioritize breast cancer prevention. Above and beyond your commitment to participate in the Against the Tide event, we hope that you will also fundraise on behalf of MBCC and our important mission to change the legacy of breast cancer for future generations.
If you wish to participate in more than one event component (for example, 1-mile swim and the 3-mile walk), once you have input your information please click on the "Add a Race" button at the bottom of the page.
If you are registering a family, please add each family member and you will see the family discount at the end of the registration process before payment.
If you wish to transfer to a new sub-event, you can follow the instructions here to complete the swap - keep in mind there will be a $1.95 fee to facilitate the change.
USATF 5K Certification Code: MA15005BK
USATF 10K Certification Code: MA15006BK
7:00 AM -- Registration Opens
7:25 AM -- Opening Remarks & Honors
7:35 AM -- Warm-up
7:45 AM -- National Anthem
8:00 AM -- Swim Events (Starting separately, one after another)
USMS Sanctioned 1-mile Swim
Competitive 1-mile Swim
Recreations 1/2-mile and 1-mile Swim
9:00 AM -- 5K & 10K Runs
9:05 AM -- 3-mile Fitness Walk
Top donors
| No. | Name | Amount |
| --- | --- | --- |
| 1 | Brian Mal | $107.35 |
| 2 | Cheryl and Vin | $54.10 |
| 3 | JoAnna Tivnan | $54.10 |
Contact information
Event contact

Cheryl Osimo

Email

Phone

508-246-3047

Website