The Wild Earth 'Border Bolt' returns after a successful launch in 2022. The famed Border Trails will welcome and test runners, but the out and back course makes for great support out on course.
There are 4 distance offerings: 6.6km, 13.5km, 22km and 31km, with increasing elements of trail running; the longer you go, the more trail (and hills) you get to enjoy! The 6.6km is all pavement, the 13.5km; a little taste of trail, the 22km a full meal and the 31km includes the infamous Strawberry Hill for dessert!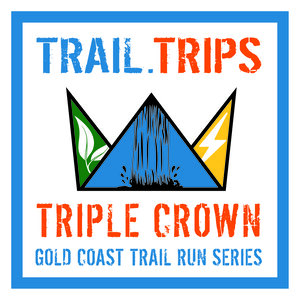 The 2023 Wild Earth 'Border Bolt' will again be RACE 2 in the Trail Trips Triple Crown; also incorporating 'In the Raw' on June 11, 2023 and our flagship event; the Wild Earth Coastal High (Saturday September 2nd, 2023)!
There is both a Short Course and Long Course series; with the Wild Earth 'Border Bolt' 22km event being the Short Course option; teamed up with the 15km Wild Earth 'In the Raw' and 28km Wild Earth 'Coastal High Crunch'. The Long Course Series will require you to run the 31km event at the Bolt, the 25km at 'In the Raw' and the Wild Earth 'Coastal High 50' in September! Be part of the fun and register TODAY!

TRAILS IN MOTION FILM FESTIVAL
On Thursday night (August 3) of race week, we will be holding a charity screening of the Trails in Motion Film Festival. Not only will you be able to catch some amazing and inspirational short films, you will be helping raise funds for a local trail running family, whose daughter Sofi suffers from a catastrophic form of epilepsy known as Dravet Syndrome.
The screening is at the runner friendly time of 6.30pm, you can even grab dinner and a drink as the venue is the Currumbin RSL - you can even grab your bib and perhaps grab a bargain at our merchandise stand!

Speaking of bargains, you can always snare one at Wild Earth, our event partners store (or online) using the code BOLT23!

Thanks for your interest, I hope to see you running and/or at the Film Festival! Your support of trail running on the Gold Coast is greatly appreciated!

Steve - Trail Trips & Events


2022 Wild Earth 'Border Bolt' video
REGISTRATION PRICES
WILD EARTH DISCOUNT OFFER
Contact information
Event contact

Steve Jackson/Trail Trips & Events

Email

Phone

0408236483

Website