A HISTORY SPANNING OVER 50 YEARS
and
THE BEST MARATHON VIEWS
IN NOVA SCOTIA

The Municipality of Barrington welcomes you to the Lobster Capital of Canada! Located on the beautiful south west shore of Nova Scotia we are Nova Scotia's most scenic run! You'll love the rural setting, coastal views and a relatively flat route while enjoying the ocean breeze.
The Nova Scotia Marathon offers four distances along the gorgeous coast line, is a Boston Qualifying Marathon and is on the Run Nova Scotia Road Race Series.
Are you ready to say SEA ME RUN?
Event schedule
April 8 11:59 PM ADT - Shirt Order Cut Off
July 7 11:59 PM ADT - Virtual Run Cut Off for Kit Arrival before July 23
July 22 12:00 PM ADT - Race Kit Pick Up Opens
July 22 1:00 PM ADT - Kids Run (Sherose Island Ball Park)
July 22 5:00 PM ADT - Spaghetti Supper (Sandy Wicken's Arena)
July 22 7:00 PM ADT - Race Kit Pick Up Closes
July 23 7:00 AM ADT - Full Marathon Start
July 23 8:00 AM ADT - Half Marathon Start
July 23 8:15 AM ADT - 10 km Start
July 23 8:15 AM ADT - 6 km Start
July 23 11:00 AM ADT - Post Race Reception & Awards
FAQ
Race Kit Pick Up
A requirement of the Nova Scotia Marathon is advanced race kit pick up times. We encourage you to pick up your own race kit, however if travel prevents this you can ask another participant to pick up your kit. Race Kit Pick Up will be at the Sandy Wickens Memorial Arena (12 Park Lane, Barrington):

Saturday July 22nd 12:00 pm until 7:00 pm


Race Day Arrivals
Full Marathon Participants should arrive no later then 6:45am.
Half Marathon, 10KM & 6KM Participants should arrive between 7:35am and 7:50am.
Please give yourself extra time to arrive at Sherose Island to park or drop off participants and prepare to go to the start area. Please do not begin lining up until 15 minutes before your event start time. Please follow any public health guidelines that are in effect on race day. Please use extreme caution when arriving on Sherose Island when there is another race starting or about to start.

Shuttle Service
Shuttle service is planned to bring runners from the finish line back to the Sandy Wickens Memorial Arena. A muster point will be located at the finish line area.
Ages
Following the guidelines from Athletics Canada, the following ages can run each distance. Disagreements with this will be assessed on a case by case basis by the Race Director.
6 km - 12+ years old
10 km - 14+ years old
21.1 km - 16+ years old
42.2 km - 18+ years old
Route Information
The marathon route is in a rural setting on a secondary road. The route contains some rolling hills but is basically a flat route.
Strollers are prohibited from the race route. Due to narrow road shoulders and blind crests it is not safe to have strollers on the route.
You may not participate with your dog or any other pet.
Certification
The marathon is a Boston Qualifier.
The full marathon was measured in 2019. Certification # NS-2019-024-BDC.
The half marathon was measured in 2010. Certification # NS-2010-068-BDC.
The 10 km and 6km are not certified measured distances.
Swag
Every runner receives a finishers medal. We now offer a medal only registration for those who do not wish to receive a shirt or other swag items.
Register by April 8th to be guaranteed your shirt size/style. After April 8th we will do our best to accommodate your size request but your size will not be guaranteed. Shirt size substitutions can only be made after race
Facilities, Aid Stations & Route Support
Change rooms, washrooms, showers and a warm-up area are available in the Sandy Wickens Memorial Arena.
Aid Stations are located approximately every 3 kilometres throughout the course. Water and gatorade are provided at each station. Other fueling refreshments are available at select aid stations. First aid is available.
Route support with aid stations and volunteers will begin at 7:00AM on July 23 and go on for 6hrs (1:00PM). Timing services will end at 1:00PM as well.
Camping On Site
We are pleased to offer Sea Me Camp on the grounds of the Sherose Island Rec Complex again this year. 50 tent sites and 20 RV sites are available to add to your registration.
Results
Official results will be posted live to the Atlantic Chip Website. Atlantic Chip will forward the audited Full Marathon results to the Boston Athletic Association.
Post event, unofficial results may be posted to the municipal website, local newspaper and other media sources.
Virtual participants may begin added their results as of July 23th, 2022 at 2PM (Atlantic Standard Time).
Awards and Post Race Reception
An awards reception and post-race meal will be hosted at the Sandy Wickens Memorial Arena, Sherose Island. Reception will begin at 11:00am with fish chowder, seafood chowder or a cold plate served along with dessert. We welcome family and friends to attend the post race reception.
Elite Athletes & Letters of Invitation
We do not offer letters of invitation for international athletes nor do we sponsor any elite athletes at the Nova Scotia Marathon. This is firm with no exceptions. Should an international athlete chose to register they are responsible to arrange their own travel. No refunds will be offered if travel arrangements from the athletes country of origin cannot be made by the athlete.

Questions? Contact us at info@seamerun.ca
Youth Run Information
Youth Run Information
We welcome children and youth up to age 12 for this event. Kids can opt for either distance (350m or 700m) and will recieve a race bib, a t-shirt and a finisher medal. The youth run is not chip timed. If you have registered for the youth run and cannot make it there is no transfer to a virtual option available. Friends or family are welcome to instead pick up the youth race kit (including medal) at the Sandy Wickens Memorial Arena on July 22.
Parent Participation
Parent participation without registration is permitted. Parents should only participate if their child needs assistance around the track. Parents will not receive a bib, shirt or finishers medal.
Parents are welcome to register their infant or toddler even if they require a stroller. Strollers should begin at the back of the start line.
Attending the Spaghetti Dinner
Youth participants and family are welcome to attend the spaghetti dinner at 5PM on July 22.
Payment Notes
1. All funds are payable in Canadian Dollars.
2. Your credit card statement will show a charge from 'Race Roster'.
Cancellations and Refunds
After registering for the 2022 Nova Scotia Marathon you may cancel your registration up until April 22 with full refund (except for Race Roster admin fees).
After April 22 you may switch to the Virtual Series. In doing so, if you require shipping that is above the cost of your race registration then you must pay the additional shipping cost or make arrangements for on-site kit pick up.
We do not offer transfers.
Health Information
Participant Responsibility
All participants who register take personal responsibility to follow public health regulations in the province of Nova Scotia at the time of the Marathon.

If health restrictions prevent you from travelling, you will be eligible to switch to a virtual option and all swag will be sent to you. Absolutely no price adjustments or refunds will be issued. If you sign up for a virtual race and switch to the in-person option, you must pay the upgrade fee to the distance chosen. If you choose to switch to a virtual race for reasons outside of changes to public health protocols and travel restrictions you must make the race director aware no later then July 19, 2023.
Spectators
Spectators are welcome.
Race Technology Services Provided By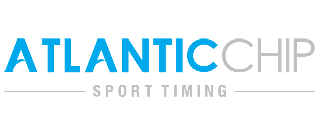 Contact information
Event contact

Candice Phibbs

Email