Click Here to view other RWTC event videos
Trail Run | Mountain Bike Race | Youth Mountain Bike Race | DoggyRun (Dog & Owner Run):

This exciting event gives all levels of Mountain Bike Riders to come out and have fun while competing. The seasoned guys usually take part in the Open Category, while the Fun Loving, Easy Going and even the Weekend Warriors tend to settle for the Sport Category.
The River Raid courses are usually easy enough so that anyone can compete.
The Trail Run & DoggyRun takes place on the same mountain biking trail and it is one of very few trail running races in T&T. The time between MTB & Run events should allow you to compete at both events if you wish.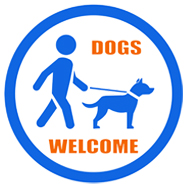 DOG WELCOME EVENT
(This means that you can come do the DoggyRun trail run with your dog. Must keep dog on a leash and clean up after your dog)



- BIB NUMBER COLLECTION -


Collection of bib numbers will be done on race morning at the Samaan Park, Chaguaramas, from 6:00am.

PLEASE ARRIVE AT LEAST 30MINS BEFORE THE START OF YOUR EVENT

We may do Pre-Race Package collection, but this isn't confirmed. If we decide to have pre-race collection, you will be informed via email. We will also post info here.




MORE INFO:
Phone/WhatsApp: (868) 784-4128
Email: rwtc.office@gmail.com
Follow us on Instagram @rwtctt

RACE RESULTS PROVIDED BY ODESSEY TIMING COMPANY:
Click Here for Race Results
Registration fees
Trail Run (No Dog)
Closed
Online registration closed
---
DoggyRunTrail Run (with dog)
Closed
Online registration closed
This is a trail run for Dogs and Owners
---
Adult MTB
Closed
Online registration closed
Adult Mountain Bike Category | Sport or Open Division
---
Youth MTB (Long Course)
Closed
Online registration closed
Youth Mountain Bike (Long Course)
---
Youth MTB (Short Course)
Closed
Online registration closed
Youth Mountain Bike (4-9yrs)
---
Course Maps:
ADULT MTB & TRAIL RUN COURSE
Youth MTB (Long Course) - 1 Lap
Adult MTB (Sport) - 3 Laps
Adult MTB (Open) - 5 Laps
Youth MTB (Short Course) - 2 Laps
Trail Run / Doggy Run - 1 Lap
Events & Categories





Ages: 8 years - 15 years



Categories: 15&U

Laps: 1 Distance: Approx. 4km

Course Route:


Samaan Park > Pump Track > North Bank > Marker 5 > True North > Samaan Park


























Ages: 16 years - 99 years



Categories: Sport / Open

Laps: 3 / 5 Distance: Approx. 15km / 25km

Course Route:


Samaan Park > Pump Track > North Bank > Marker 5 > South Bunker > Road to Snake > Short Snake > North Bunker > Marker 5 > True North > Samaan Park
























Ages: 5 years - 99 years


(MUST RUN WITH A DOG)

Categories: Male owner & Dog, Female owner & dog

Laps: 1 Distance: Approx. 4km

Course Route:


Samaan Park > Pump Track > North Bank > Marker 5 > South Bunker > North Bunker > Marker 5 > True North > Samaan Park


























Ages: 4 years - 99 years



Categories: Male & Female, 16-19, 20-29, 30-39, 40-49, 50-59, 60+

Laps: 1 Distance: Approx. 4km

Course Route:


Samaan Park > Pump Track > North Bank > Marker 5 > South Bunker > North Bunker > Marker 5 > True North > Samaan Park



Event schedule
Sun, March 5, 2023 7:00 AM - Youth MTB (Long Course)
Sun, March 5, 2023 7:10 AM - Adult MTB (Open)
Sun, March 5, 2023 7:11 AM - Adult MTB (Sport)
Sun, March 5, 2023 8:50 AM - Youth MTB (Short Course)
Sun, March 5, 2023 9:00 AM - Trail Run & Doggy Run
Contact information
Event contact

Jason Gooding

Email

Phone

+1 868-784-4128

Website