Join us at the Bayshore Community Centre in Owen Sound, Ontario to participate in
the 8th annual Bayshore Race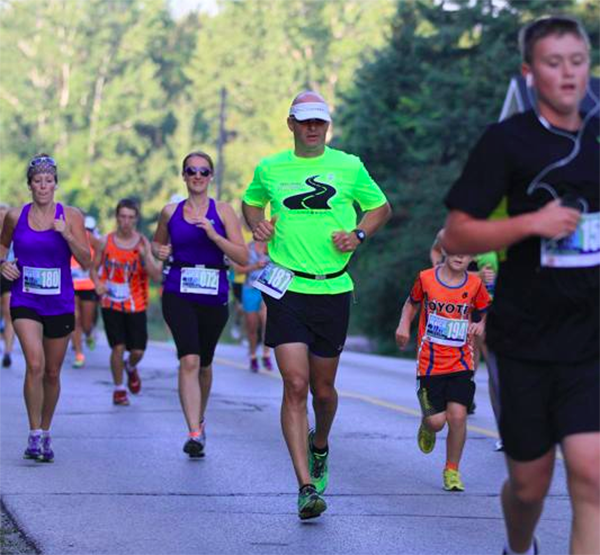 While runners and power walkers are challenged in timed ½ Marathon, 10k and 5k road races, the 5k Fun Walk enables almost anyone to participate.  The 1k Kids' Run makes the Bayshore Race an unforgettable, family-oriented event.  The Bayshore Community Centre serves as a great venue, with its beach, playground and plenty of free parking.  Offering spectacular views of Georgian Bay, our race course is one of the most scenic in Ontario!
Race proceeds will help purchase new diagnostic equipment at the Owen Sound Regional Hospital.  Runners and walkers are encouraged to collect pledges in support of the project.  Our goal is to raise $50,000 towards these important projects:
ECG Loop Recorders - $22,000 needed for 15 recorders
Abnormal heart rhythms can come and go.  Patients wear a loop recorder and go about their normal routine turning the recorder on as symptoms begin.
    
EEG Headbox - $14,000 needed
An electroencephalogram (EEG) is a test used to detect abnormalities related to electrical activity of the brain.

Ultrasound Probe Reprocessing Unit - $50,000 needed for 2 units
Located right in the Ultrasound clinic, this equipment cleans and sterilizes ultrasound probes between tests.