Race goes rain or shine!
Online Registration has closed, but you can still register on Friday, Saturday and Sunday at the times and locations listed below under 'Registration Options'.
#Waterloo10KClassic
The oldest, largest, most fun and most competitive 10k in Waterloo Region. If you're looking for...
a race

for the whole family, the 10k, 5k, and 3k events make for a great way to spend Father's Day morning!

a

fast race in Waterloo Region, this is the largest and most competitive 10k around!
a

great and historic race experience

, this has been offering a great racing atmosphere for 40 years!
a race with

great food

,

free beer

, a live band, men's and women's tank tops, finishers medals, and lots of draw prizes and fundraising prizes.
Of Interest:
Run Waterloo: inspiring community through running.
Registration fees
10 KM
Closed
Online registration closed
---
5 KM
Closed
Online registration closed
---
3 KM
Closed
Online registration closed
---
Run Pure
This event is the founding event of Run Waterloo's Run Pure series.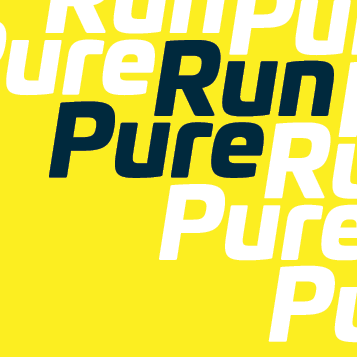 These events are exactly what you want from a run: a great course, t-shirt, post-race food, awards, and all the family, friendship and fun you expect.
Explore all Run Pure events.
Event map
Retro Race Tank Top
This beauty is free to the first 1,000 registrants. Hot pink or jet black, '78 throwback.
Gorgeous Finisher Medal to all runners
Registration Options
REGISTRATION POLICY: All entries are non-refundable, non-transferable, and non-deferrable. There are no exceptions once a person has registered.
---
PRE-REGISTRATION DEADLINES
Mail in: To 2 Weberlyn Crescent, Conestogo N0B 1N0 by Tuesday June 13 at 5:00 p.m.
Drop off: At Runners' Choice, 55 Erb St E, Waterloo by Tuesday June 13 at 5:00 p.m.
Online: Right here at www.RaceRoster.com on Wednesday June 14 at 6:00 p.m.
After these dates, entries will only be accepted at Kit & Chip Pickup.
---
RACE WEEKEND - REGISTRATION AND KIT PICKUP
Race Kits & Chip Pickup will take place:
Runners' Choice, Friday June 16, 5:00 p.m. - 7:00 p.m.
Runners' Choice, Saturday June 17, 10:00 a.m. - 1:00 p.m.
Columbia Ice Field, University of Waterloo, Sunday June 18, 7:00 a.m. - 8:30 a.m.
Registrations will be accepted at these times and locations.
Individual & Team Categories
INDIVIDUAL CATEGORIES (all events)
Age Categories: Up to 9 (3 KM only) | Up to 12 | 13 - 15 | 16 - 19 | 20 - 24 | 25 - 29 | 30 - 34 | 35 - 39 | 40 - 44 | 45 - 49 | 50 - 54 | 55 - 59 | 60 - 64 | 65 - 69 | 70 plus
Weight Categories: Male 180 - 199 lbs, or 200 lbs plus Female 150 - 169 lbs, or 170 lbs plus
---
TEAM CATEGORIES (each participant can belong to any number of team categories)
Parent/Child (2 person team)
Spouses (2 person team)
Corporate (min 3 person team)
School (min 3 person team)
Open (min 5 person team)
Course Details
Course Description: This certified 5k route starts on Frank Tompa Blvd, and runs clockwise along Hagey, Columbia, Westmount, Bearinger, Hagey, Frank Tompa. There is a turnaround in the final few hundred metres, and the 10k continues through the start line for a second loop, with 5k splits.
The 3k turns onto the Laurel Trail for a turnaround, and then turns left onto Frank Tompa, and approaches the finish line from the opposite direction. Read more about the course.
Time Limit
The time limit to complete the course is calculated at 10 minutes per kilometer. Starting at the half way mark, if a participant does not reach a km mark by this calculated time, the participant will be asked to move to the sidewalk and finish the race as a pedestrian, unassisted by race support. Participants are asked to familiarize themselves with the course route if this situation might be a possibility to them. We wish to minimize traffic disruption caused by our event, and value the support of Police services regarding participant safety, and trust you understand our position.
Post Race
Following your run, enjoy a BBQ, fresh fruit, bagels and Gatorade - all free with your entry.
Musical entertainment, massage, draw prizes, exciting games and activities will also precede the awards ceremony.
---
DRAW PRIZES
Grand Prize Draw: Beautiful T-Shirt Quilt!
Bonus Draw Prize: A pair of Saucony Shoes.
Winners must be present to claim prizes.
Awards
ALL FINISHERS will receive a finisher's medal at the finish line (see image above).
---
ALL EVENTS - medals to (no duplication):
Top 3 overall Male and Female, Open & Masters (age 40 plus)
Top 3 Male and Female finishers in each age and weight category, and
1st place team in each Team Category.
Prize money ($100) will be awarded to the top Open team in any timed event in which there are at least 5 eligible teams in the official results.
All unclaimed medals will be available for pickup at Runners' Choice any time after Monday June 26, 2017.
---
PRIZE MONEY - 10 KM & 5 KM EVENTS ONLY (no duplication in prize money awards)
10 KM - Prize Money will be awarded to the top 5 overall Male and Female: 1st - $300 | 2nd - $150 | 3rd - $75 | 4th - $50 | 5th - $40 and for the top 3 Masters Male and Female: 1st - $150 | 2nd - $75 | 3rd - $50.
5 KM - Prize Money will be awarded to the top 3 overall Male and Female: 1st - $200 | 2nd - $100 | 3rd - $50 and $100 to the 1st Male and Female Master (age 40+).
---
RESULTS
Computerized timing and race results by Chiptime Results. Results will be available race day, and after the race at results.runwaterloo.com
Collect Fantastic Prizes with a Pledge of Your Support
FUNDRAISING PRIZES:
Minimum $50 in Pledges - Free Saucony Socks
Minumum $100 in Pledges - Free Entry plus Socks
Minimum $250 in Pledges - $100 Saucony Gift Certificate at Runners' Choice, Free Entry, Socks
Minimum $500 in Pledges - $200 Saucony Gift Certificate at Runners' Choice, Free Entry, Socks
Top Fundraiser - will receive ($500 value):
- Warriors Men's Nike Long Sleeve
- Warriors Hat
- Boston Pizza Waterloo gift card ($100)
- East Side Mario's University gift card ($50)
- Shoeless Joe's Waterloo gift card ($50)
- Night for two and breakfast at the Holiday Inn Kitchener-Waterloo
Sponsors
The sponsors recognized on this page have generously contributed financial support, products and/or services to The Waterloo 10 KM Classic Road Races and we encourage your ongoing support of these generous companies and organizations.
Photos
Check out our website at RunWaterloo.com for thousands of race photos - all free to download.
History
The Waterloo Classic 10 KM Road Race is the oldest continuing race of it's kind in Waterloo Region.
Its long and storied history is one of sporting and community tradition since the inaugural event in 1978. It was held at University Stadium (formerly Seagram Stadium) every year from 1978 - 2014 except for 2007, when it was displaced by turf installation. Since 2015, it has been displaced by LRT construction. We are currently sifting through the boxes of newspaper clippings and black & white photos to share these stories; for example, did you know that once in the early 1990s, it snowed?
Rich Hughson won the inaugural running in a time of 31:39. Through various course changes, the event record today is 29:46 by Paul Lockhart in 1985 (which beat his brother Greg Lockhart's 1981 record by ONE second!) Jackie Mota holds the female record at 33:47 in 1997. Overall, we have seen 5 sub-30 times throughout the years, and with 5, Clive Hamilton holds the record for most victories.
One of our favourite stories comes from 1988, when two runners who would represent Canada in Seoul later that fall ran the Classic. Doug Consiglio (Canadian 1500m champion) and Peter Maher (Canadian marathoner) competed in the 10 KM. Of the two Olympians, who would come out with the win? Explore the full records here.
The 3 KM (1996) and 5 KM (1997) events were added in the 1990s to meets the modern needs of families and all types of runners. But the 10 KM distance remains the signature challenge of The Waterloo 10 KM Classic.
For the past 39 years, The Classic has raised money for such worthy organizations as Child Find, Red Cross, Food Bank, Canadian Diabetes Association, Lung Association, Crohn's and Colitis, K-W Habilitation Services, The Waterloo Recreation Complex, K-W Firefighters Defibrillation Program, The Betty Thompson Youth Centre, Citizens Concerened with Crime against Children, the Hospice of Waterloo Region, C.O.D. Riding Program, K-W Counselling Services, K-W Special Olympics, Books for Birthdays, Freeport Hospital, Heartwood Place, Extend-A-Family, and local amateur athletics.
Event schedule
June 18 7:00 a.m. EDT - Race Day Registration and Kit Pickup Opens
June 18 9:00 a.m. EDT - Race Start
June 18 9:15 a.m. EDT - Post-race Food & Entertainment
June 18 10:00 a.m. EDT - Medal pickup - 3 KM
June 18 10:15 a.m. EDT - Medal pickup - 5 KM
June 18 10:15 a.m. EDT - Charity message and Awards
June 18 10:30 a.m. EDT - Medal pickup - 10 KM
Contact information
Event contact

Lloyd Schmidt, Race Director

Email

Phone

+1 226-750-0017
Event location
Columbia Ice Field Athletic Centre, Columbia Street West, Waterloo, ON, Canada
View map