Sunday March 11, 2018   12:00 noon   Wilfrid Laurier University, Waterloo, ON
Science Building (corner of King St N and Bricker Ave)
New Start Time - 12:00 Noon
 #LaurierLoop
Online Registration and Online Donations have now closed.  You can still register in person at the dates and times listed below under Registration Options, or make a Donation on race day.
The Laurier Loop is fun and challenging running event held at Wilfrid Laurier University. The loop itself is a certified 2.5 KM loop around the main campus.
How many loops will you run?
Choose to run the circuit 1, 2, or 4 times for a 2.5k, 5k, or 10k run, OR round up your friends and compete in the 4x2.5k relay. The looped nature of this race makes it exciting to watch and participate in, and very spectator friendly. 
It is our objective to organize a fun, safe, and healthy athletic event for citizens of the Waterloo region and beyond, while maintaining a community responsibility to local charitable organizations and their causes. This event is organized in partnership with the Sun Life Financial Centre for Physically Active Communities and the Kinesiology KP 344 class.
HIGHLIGHTS
11th year of Family, Fitness, Friendship and Fun
Technical t-shirt to the first 250 entrants
Explore all historical results and records at results.runwaterloo.com
POST RACE: lunch, awards, draw prizes, pledge prizes
Completion Certificate with the "2018 Completion Sticker" (Collect each years' sticker to complete your certificate)
Registration fees
10 KM
Closed
Registration closed
Individual. Price includes tax.
---
5 KM
Closed
Registration closed
Individual. Price includes tax.
---
2.5 KM
Closed
Registration closed
Individual. Price includes tax.
---
2.5 KM Relay Runner
Closed
Registration closed
One leg of a 4-person relay. All teams must have exactly 4 different people. Create or join a team during or after registration. Price includes tax.
---
Run Pure
This event is part of Run Waterloo's Run Pure series.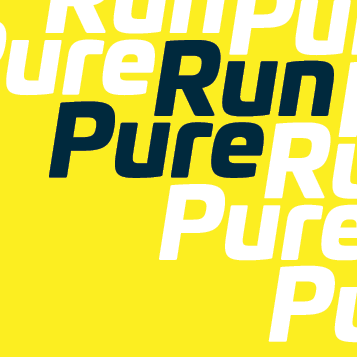 These events are exactly what you want from a run: a great course, t-shirt, post-race food, awards, and all the family, friendship and fun you expect.
Explore all Run Pure events.
Registration Options
REGISTRATION POLICY: All entries are non-refundable, non-transferable, and non-deferrable. There are no exceptions once a person has registered.
---
PRE-REGISTRATION DEADLINES
Mail in:

To 2 Weberlyn Crescent, Conestogo N0B 1N0 by

Tuesday March 6

at 5:00 p.m.

Drop off:

At Runners' Choice, 55 Erb St E, Waterloo by

Tuesday March 6

at 5:00 p.m.

Online:

Right here at www.RaceRoster.com by

Wednesday March 7

at 6:00 p.m.
After these dates, entries will only be accepted at Kit & Chip Pickup.
---
RACE WEEKEND - REGISTRATION AND KIT PICKUP
Race Kits & Chip Pickup will take place:
Runners' Choice, Saturday M

arch 10

, 11:00 a.m. - 1:00 p.m. (2 hours)
Wilfrid Laurier University Science building,

Sunday March 11

, 10:00 a.m. - 11:30 a.m.
Registrations will be accepted at these times and locations.
Course Details and Information
2018 LOOP MAP
COURSE INFORMATION
The 2.5 KM Loop is a certified distance.
A clock will be visible at the start/finish line to note your time for each loop.
The results will indicate your split times for each loop.
There is water station at the beginning of the loop.
The 10 KM event is 4 loops. The 5 KM event is 2 loops. The 2.5 KM event is 1 loop
The Relay touch-off point will be at the start/finish line
Time Limit: The time limit to complete the course is calculated at 10 minutes per kilometer. Starting at the half way mark, if a participant does not reach a km mark by this calculated time, the participant will be asked to move to the sidewalk and finish the race as a pedestrian, unassisted by race support. Participants are asked to familiarize themselves with the course route if this situation might be a possibility to them. We wish to minimize traffic disruption caused by our event, and value the support of Police services regarding participant safety, and trust you understand our position.
---
START: 12:00 p.m. Starting and finishing at Wilfrid Laurier University.
---
DIRECTIONS:

- From Hwy. 401, take Hwy. 8 West to Hwy. 85 Waterloo to University Ave. W. (the second exit) to King St. N.
- Turn left on King St. N., then turn right into the Laurier parking lots
CATEGORIES and AWARDS
2.5 KM (relay AND individual)
All 2.5 KM runners (individual and 4 person relay) are competing in the same categories based on CHIP TIME.
INDIVIDUAL CATEGORIES
Age Categories:

Up to 12 | 13 - 15 | 16 - 19 | 20 - 24 | 25 - 29 | 30 - 34 | 35 - 39 | 40 - 44 | 45 - 49 | 50 - 54 | 55 - 59 | 60 - 64 | 65 - 69 | 70 plus

No Weight Categories available
TEAM CATEGORY
Relay (4 runners x 2.5 KM each) MUST have exactly 4 runners.
5 KM and 10 KM
5 KM and 10 KM events compete based on the usual GUN TIME.
INDIVIDUAL CATEGORIES
Age Categories:

Up to 12 | 13 - 15 | 16 - 19 | 20 - 24 | 25 - 29 | 30 - 34 | 35 - 39 | 40 - 44 | 45 - 49 | 50 - 54 | 55 - 59 | 60 - 64 | 65 - 69 | 70 plus

Weight Categories:

Male 180 - 199 lbs, or 200 lbs plus Female 150 - 169 lbs, or 170 lbs plus
TEAM CATEGORIES (each participant can belong to any number of team categories)
Parent/Child (2 person team)
Spouses (2 person team)
Corporate (min 3 person team)
School (min 3 person team)
Open (min 5 person team)
MEDALS
Will be presented as follows:
INDIVIDUAL
To the Top 3 Overall Male & Female, the Top 3 Masters Male & Female, and to the Top 3 Male & Female finishers in each age & weight category (no duplication).
There are 3 individual events: 10 KM, 5 KM, and 2.5 KM (Individual + Relay)
NOTE: 2.5 KM awards are based on all 2.5 KM runners (individual and relay) and are based on CHIP TIME.
TEAM
2.5 KM Relay: To the Top 3 Relay Teams
5 KM & 10 KM Events: To the 1st Place Team in each Team Category.
$100 in prize money will be awarded to the top Open team in any timed event in which there are at least 5 eligible teams in the official results.
All unclaimed medals will be available for pickup at Runners' Choice any time after Monday March 19, 2018.
Post Race and Awards
Enjoy a post race massage, draw prizes and a variety of refreshments following your run.
---
DRAW PRIZES
Grand Prize Draw: Beautiful T-Shirt Quilt!
Bonus Draw Prize: A pair of Saucony Shoes.
Winners must be present to claim prizes.
---
RESULTS
Computerized timing and race results by Chiptime Results. Results will be available race day, and after the race at results.runwaterloo.com
---
Run Fast. Run Often. Get Points. RW Boost is a new social competition and loyalty program that is free to Run Waterloo members. Note that for booster points, all relay runners will get credit starting in 2018 and going forward, but not for historical relays.
Sponsors
The sponsors recognized on this page have generously contributed financial support, products and/or services to The Laurier Loop and we encourage your ongoing support of these generous companies and organizations.
Photos
Check out our website at RunWaterloo.com for thousands of race photos - all free to download.
Event schedule
March 11 12:00 p.m. EDT - Race Start
Contact information
Name

Lloyd Schmidt, Race Director

Email

Phone

+1 226-750-0017
Event location
Wilfrid Laurier University Science Building, 75 University Avenue West, Waterloo, ON, Canada N2L 3C5
View map