Online Registration is closed.  Please refer to 'Registration Options' below for details on how to register either Friday or Race Day.
Saturday September 15, 2018     9:00 a.m.    St. Clements Community Centre, St. Clements, ON 
#HarvestHalf 
The 5th annual Harvest Half (and Quarter) Marathon
When Wesley Korir trains in Canada, he does so on the rural gravel roads of Wellesley Township.  
The 2012 Boston Marathon Champion is accustomed to training the rural roads of Cherangany, Kenya. He co-founded the Kenyan Kids Foundation of Canada to support various initiatives there, and this race serves as a fantastic training and racing experience, as well as a fundraising opportunity for the KKFC. Visit the beautiful Wellesley Township this fall and see what this great event has to offer.
HIGHLIGHTS
5th year of Family, Fitness, Friendship and Fun
Technical t-shirt to the first 200 entrants
Finisher medal to all Half Marathon finishers
Explore all historical results and records at results.runwaterloo.com
POST RACE: draw prizes, chocolate milk, corn on the cob, pizza, and other refreshments
Registration fees
Half Mile for Kids
Closed
Individual, Fun Run, 12 and Under. Price includes tax.
---
Half Marathon
Closed
Online registration closed
Individual. Price includes tax.
---
Quarter Marathon
Closed
Online registration closed
Individual. Price includes tax.
---
Pre-race Pasta Dinner
Join the Kenyan Kids Foundation Canada on the eve of the 2018 Harvest Half for a fundraising pasta dinner.
This year's guest speaker is Alex Hutchinson, author of the 2018 book Endure: Mind, Body, and the Curiously Elastic Limits of Human Performance.
To purchase tickets, or for more information, click here.
Past speakers have included Krista Duchene, Ben Kaplan, and Lanni Marchant.
Run Pure
This event is part of Run Waterloo's Run Pure series.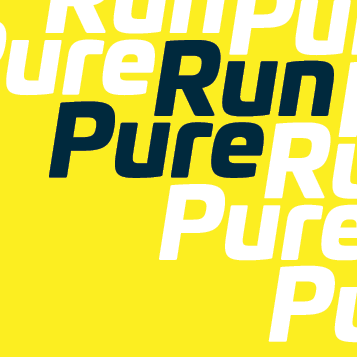 These events are exactly what you want from a run: a great course, t-shirt, post-race food, awards, and all the family, friendship and fun you expect.
Explore all Run Pure events.
Registration Options
REGISTRATION POLICY: All entries are non-refundable, non-transferable, and non-deferrable. There are no exceptions once a person has registered.
---
PRE-REGISTRATION DEADLINES
Mail in:

To 2 Weberlyn Crescent, Conestogo N0B 1N0 by

Tuesday September 11 at

5:00 p.m.

Drop off:

At Runners' Choice, 55 Erb St E, Waterloo by

Tuesday September 11 at 5

:00 p.m.

Online:

Right here at www.RaceRoster.com by

Wednesday September 12

at 6:00 p.m.
After these dates, entries will only be accepted at Kit & Chip Pickup.
---
RACE WEEKEND - REGISTRATION AND KIT PICKUP
Race Kits & Chip Pickup will take place:
Runners' Choice, Friday September 14, 5:00 p.m. - 7:00 p.m. (2 hours)
St Clements Arena, Saturday September 15, 7:00 a.m. - 8:30 a.m.
Registrations will be accepted at these times and locations.
Join us for the pre-race pasta dinner!
The 2014 Special guest speaker was elite Canadian Marathoner Krista DuChene, the marathon mom.
The 2015 Special guest speaker was Ben Kaplan, General Manager, iRun
The 2016 Special guest speaker was Lanni Marchant, 2016 Olympian in the 10,000m and Marathon and Canadian Marathon record holder 2:28:00.
This year's guest speaker is Alex Hutchinson, author of the 2018 book Endure: Mind, Body, and the Curiously Elastic Limits of Human Performance.
Friday, September 14, 6:30pm
Calvary United Church, St. Jacobs
Includes door prizes, raffles, and great food
Ticket prices: $15
TICKETS SELL OUT EARLY - PLEASE ORDER EARLY, SPACE IS LIMITED!
Individual & Team Categories
INDIVIDUAL CATEGORIES (one only per participant)
Age Categories: Up to 12 | 13 - 15 | 16 - 19 | 20 - 24 | 25 - 29 | 30 - 34 | 35 - 39 | 40 - 44 | 45 - 49 | 50 - 54 | 55 - 59 | 60 - 64 | 65 - 69 | 70 plus
Weight Categories: Male 180 - 199 lbs, or 200 lbs plus Female 150 - 169 lbs, or 170 lbs plus
---
TEAM CATEGORIES (each participant runs as an individual and can belong to one of the following team categories)
Parent/Child (2 person team)
Spouses (2 person team)
Corporate (min 3 person team)
School (min 3 person team)
Open (min 5 person team)
Course Details
PARKING
We recommend parking at the St Clements Arena.
HALF AND QUARTER MARATHON START
St Clements Arena (Peter St), 9:00 a.m.
HALF MILE START
St Clements Arena (Green St), 12:15 p.m.
---
COURSE MAPS
Gmaps with elevation: Half and Quarter
Google map with parking and aid stations: Detail map
---
COURSE ELEVATION from google map data

Courses are subject to change pending approvals and course certifications.
Time Limit:
The time limit to complete the course is calculated at 10 minutes per kilometer. Starting at the half way mark, if a participant does not reach a km mark by this calculated time, the participant will be asked to move to the shoulder/sidewalk and finish the race as a pedestrian, unassisted by race support. Participants are asked to familiarize themselves with the course route if this situation might be a possibility to them. We wish to minimize traffic disruption caused by our event, and value the support of Police services regarding participant safety, and trust you understand our position.
Post Race
Following your run, enjoy great food, music, massage and draw prizes. After the main event is a half mile Kids Fun Run too!
---
DRAW PRIZES
Grand Prize Draw: Beautiful T-Shirt Quilt!
Bonus Draw Prize: A pair of Saucony Shoes.
Winners must be present to claim prizes.
Awards
ALL HALF MARATHON FINISHERS will receive a finisher's medal at the finish line.
---
HALF AND QUARTER MARATHON - medals will be awarded (no duplication) to:
Top 3 overall Male and Female, Open & Masters (age 40 plus)
Top 3 Male and Female finishers in each age and weight category, and
1st place team in each Team Category.
Prize money ($100) will be awarded to the top Open team in any timed event in which there are at least 5 eligible teams in the official results.
All unclaimed medals will be available for pickup at Runners' Choice any time after Monday September 24, 2018.
---
RESULTS
Computerized timing and race results by Chiptime Results. Results will be available race day, and after the race at Results.RunWaterloo.com
Wesley Korir on the Course
Sponsors
The sponsors recognized on this page have generously contributed financial support, products and/or services to The Harvest Half and we encourage your ongoing support of these generous companies and organizations.
This race and fundraiser for the Kenyan Kids Foundation Canada, wouldn't be possible without the support of these local businesses! Gold level: Home Hardware Wellesley, Dairy Farmers of Canada, and Gay Lea Foods.
Click here for the full list!
Harvest Half Gold Sponsors
2018 RunWaterloo Sponsors
Photos
Check out our gallery at RunWaterloo.com for thousands of race photos - all free to download.
Event schedule
September 15 7:00 a.m. EDT - Race Day Registration Opens
September 15 9:00 a.m. EDT - Half Marathon; Quarter Marathon Start
September 15 12:15 p.m. EDT - Kid's Half Mile Start
Contact information
Event contact

Lloyd Schmidt, Race Director

Email

Phone

+1 226-750-0017